The A-List
A&E calendar: Vineyard vibes, chamber tunes and night flowers
A curated selection of events from Whatcom and Skagit counties
July 20, 2022 at 5:10 a.m.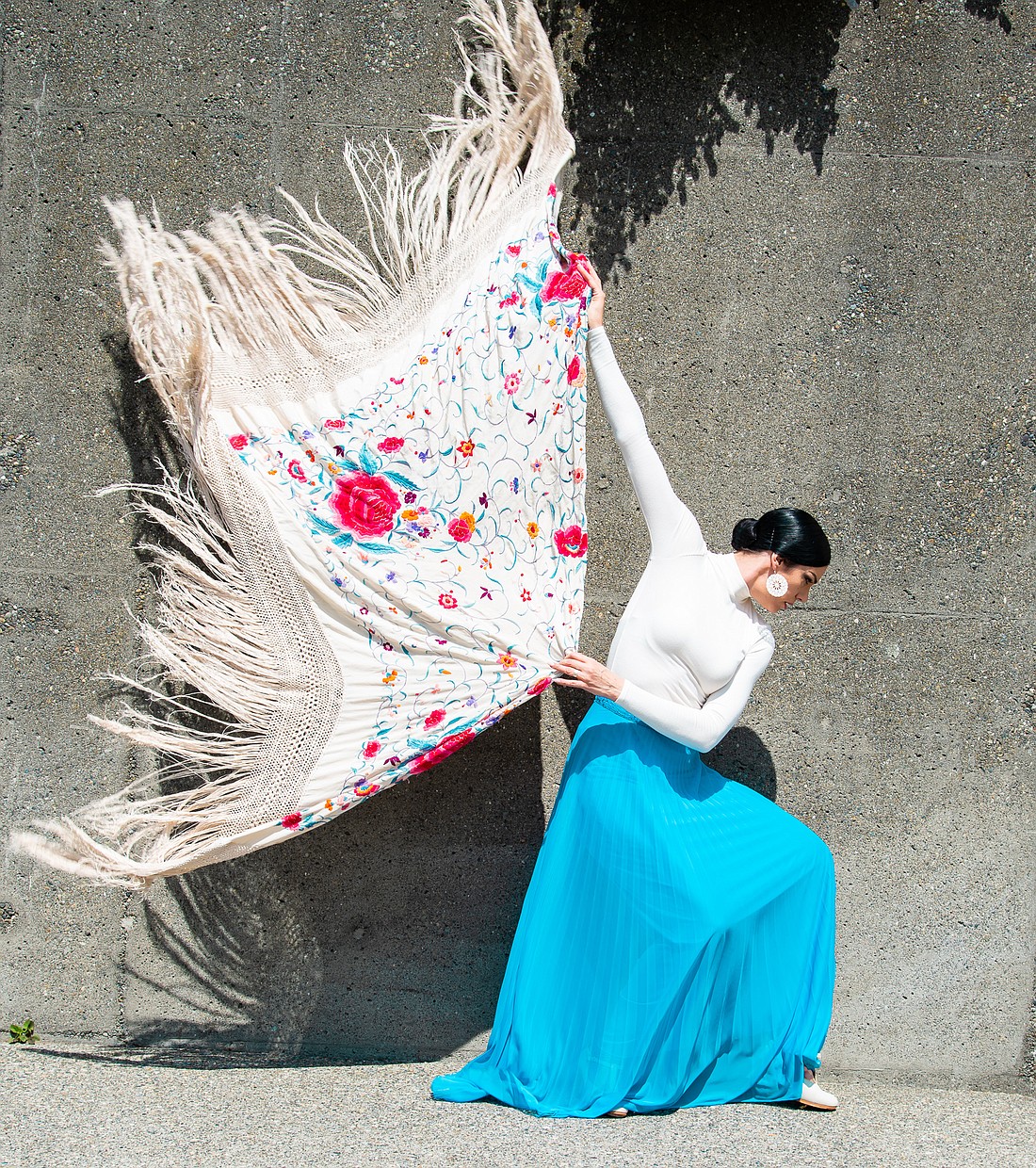 ---
---
Wednesday, July 20
Fairhaven Summer Rep
8 p.m., FireHouse Arts and Events Center, 1314 Harris Ave.
Bellingham TheatreWorks presents three plays exploring the trials and tragedies of youth daily through July 24. On the roster are "Big, Scary Animals," "The Children" and "Curious Incident of the Dog in the Night-Time." Tickets are $20. Info: bellinghamtheatreworks.org. 
Thursday, July 21
Elizabeth Park Concert Series
6-8 p.m., Elizabeth Park, 1000 Walnut St.
This free, family-friendly summer concert series in the heart of Bellingham's Columbia neighborhood continues with The Unknowns. Food will be available for purchase. Info: facebook.com/elizabethparksummerconcerts. 
Rockport Comedy
7 p.m., Rockport Bar & Grill, 52807 Railroad Ave.
Cecilee Romano will host this night of standup comedy in Rockport, featuring Greg Beachler with headliner Gabriel Rutledge — a past winner of the Seattle International Comedy Competition. Entry is free. Info: bellinghamentertainment.com. 
Holy Waters
7:30 p.m., Sylvia Center, 207 Prospect St.
What happens when a Satanist, a Pope and their manager walk into a Christian-themed water park? Find out when Kitchen Sink Theater Co. presents this original work written and directed by Matthew Balam at 7:30 p.m. Thursday through Saturday. Tickets are $10-$15. Please review the venue's COVID protocols before purchasing tickets. Info: sylviacenterforthearts.org. 
Shakespeare NW
7 p.m., Rexville Blackrock Amphitheater, Mount Vernon
Shakespeare Northwest continues its summer season with "Love's Labour's Lost," "Henry V" and "Bardic Mouse Tales" showing weekends through Aug. 13. Tickets to individual shows are $15-$18; family passes are available. Info: shakesnw.org.
Bottled Lightning
8 p.m., Sylvia Center, 207 Prospect St.
Audiences will help decide what will happen next when The Upfront Theatre presents this format at 8 p.m. every Friday and Saturday through July. Tickets are $10-$15. Info: theupfront.com. 
Friday, July 22
Traffic Garden Popsicle Party
4-6 p.m., Whatcom Middle School, 810 Halleck St.
Kids and their keepers can join Smart Trips for this free event focused on practicing bike safety skills. The gathering will include free bike helmets for kids and popsicles (while supplies last). Youth can also get help planning bike, walking or bus routes to school next year. Info: whatcomsmarttrips.org. 
Chamber Music Concert
4 p.m., Old City Hall, 121 Prospect St.
Join Whatcom Museum for a community chamber concert by musicians from the Bellingham Festival of Music Orchestra. Founded in 1993, BFM is the only summer festival in the region built after a virtuoso orchestra. Entry to the classical music concert is free. Info: whatcommuseum.org.
Saturday, July 23
Vibes in the Vineyard
3-6 p.m., Tulip Valley Winery, Mount Vernon
Help raise funds for the Skagit Adult Day Program at this annual fundraiser. The event will feature music by Mama Dirty Skirt, food by Stella Sopra, wine, a silent auction, games of chance and dancing. Tickets are $60. Info: skagitadultdayprogram.org. 
The Sandlot
8 p.m., Fairhaven Village Green, 1207 10th St.
The Song Wranglers will make music before the screening of this coming-of-age sports movie begins at dark. The outdoor flicks at the Fairhaven Outdoor Cinema take place every Saturday (weather permitting) through Aug. 27. Entry is $7 at the door. Info: enjoyfairhaven.com. 
Sunday, July 24
Festival Farewell
7 p.m., Performing Arts Center, WWU
The Bellingham Festival of Music concludes with Beethoven's "Symphony No. 9," featuring soprano Katie Van Kooten, mezzo-soprano Ellen Graham, tenor Eric Barry and bass-vocalist Clayton Brainerd. Tickets are $12-$45. Info: bellinghamfestival.org. 
Monday, July 25
Book Launch
1-4 p.m., Squalicum Boathouse, 2600 S. Harbor Loop Drive
Local author and illustrator Laurie Noelle will share her book "The Twins and Kitty Pumpkin: Born Free and Equal" at this event. The tome introduces human rights to children and is the first book in a series. Book sales, hors d'oeuvres, signing and a speech will be highlighted. Please RSVP. Info: eventbrite.com. 
Open Mic
6 p.m., Village Books, 1200 11th St.
Hear stories, poems and essays at the monthly Spanish Open Mic led by Sean Dwyer. At 7 p.m., he'll host an Open Mic for English speakers. Registration is required to read, and each participant will be given five minutes. If you prefer, read on Zoom. Info: villagebooks.com.
Tuesday, July 26
History Sunset Cruise
6:30-8:30 p.m., Bellingham Bay
Pack a picnic, sunglasses and a light jacket for this weekly outing put on by the Whatcom Museum every Tuesday through Aug. 30. Local historian Brian Griffin leads the outing, which focuses on stories about the region's history and up-to-date facts about bayside activities. Tickets are $35-$40. Info: whatcommuseum.org. 
Lindy at the Leo 
6:30 p.m., Leopold Crystal Ballroom, 1224 Cornwall Ave.
B'ham Hop and Pace Trumpet host a weekly "Lindy at the Leo" swing dance at Hotel Leo. Show up at 6:30 p.m. for a drop-in beginner lesson; no partner or experience is necessary. General admission is $8-$10. Info: bhamhop.com. 
Wednesday, July 27
Night Flowers
8 p.m., FireHouse Arts and Events Center, 1314 Harris Ave.
Flamenco dancer Savannah Fuentes and singer/multi-instrumentalist Diego Amador Jr. will present an evening of authentic Spanish flamenco music and innovative dance. The event is part of an extensive West Coast tour. Tickets are $12-$55. Info: savannahf.com. 
Before heading out to attend in-person happenings, check with individual venues to make sure the event is still taking place as scheduled.
The A-List appears weekly on Wednesdays. To submit an event for consideration, email calendar@cascadiadaily.com.