Growth & Development
Developers submit plans to remake historic waterfront building
3 local groups competing with Harcourt for Boardmill project
July 19, 2022 at 7:19 a.m.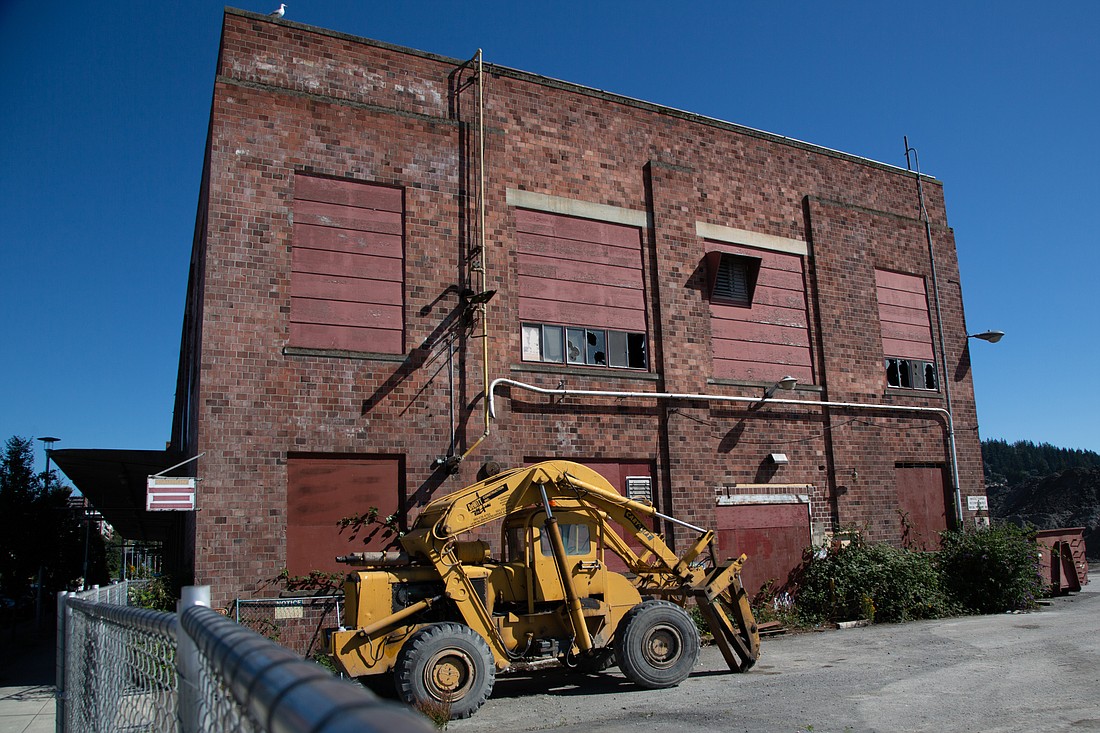 ---
---
A soccer stadium. An upscale convention center. A new home for Whatcom Family YMCA, or a new hotel called Titanic.
Four developers — Harcourt Developments from Ireland and three local groups — submitted proposals to the Port of Bellingham that would transform the defunct Boardmill building into a major attraction for Bellingham's waterfront.
Port officials asked prospective developers earlier this year to come up with a concept for the Boardmill that included a hotel and convention center, recognizing Bellingham's need for a larger meeting space that would attract out-of-town groups. But the Port also left the door open for alternative ideas.
"We've put forward the consensus that we'd probably like a hotel there, but if someone comes up with a grand scheme that is … a better use for that area and our community, I certainly wouldn't want them sitting on the sidelines," Commissioner Bobby Briscoe said at a December 2021 meeting.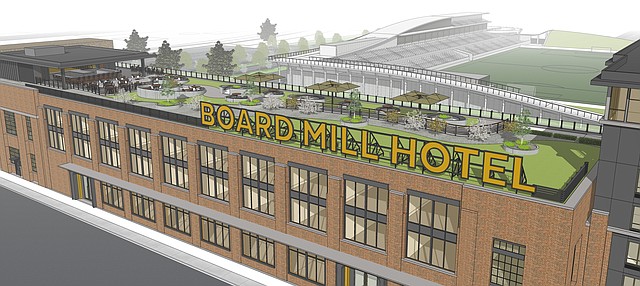 Cue Hollander Hospitality, a hotel operator based in Bellingham that proposes a 5,000-to-10,000-seat soccer stadium that could host a Bellingham team in a minor national soccer league. The new stadium would be built south of the Boardmill, which Hollander would repurpose as a 32-room "upper upscale" boutique hotel. 
Alongside the Boardmill building, Hollander would construct a seven-story Hilton hotel with another 160 rooms.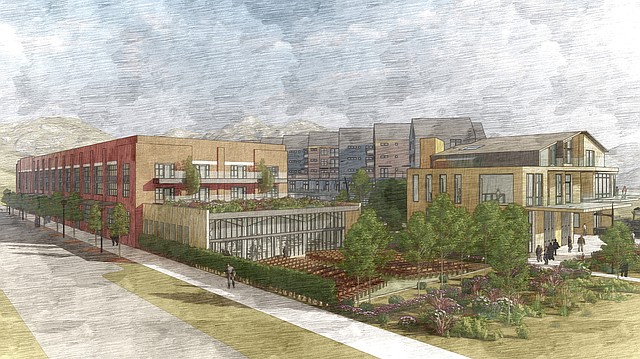 Lynden-based Faber Construction and its partners would convert the two-story Boardmill building into a three-story, 74-room hotel, with a convention center on the ground floor that could seat 668 people. 
Faber also proposes a five-story mixed-use building with commercial spaces and 80 apartments or condominiums.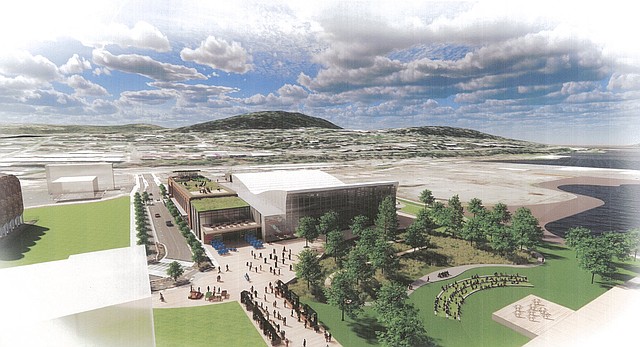 Bellingham's Colliver Construction Management is part of a group that proposes converting the Boardmill into a new home for Whatcom Family YMCA, with a new aquatic center.
Conceptual images provided with Colliver's proposal show a new building attached to the Boardmill. The addition would include basketball courts and swimming pools, and would feature glass walls and a curving, wave-like roof.
Harcourt Developments will also compete for the Boardmill job after losing exclusive rights to the project. After making what Port commissioners said was inadequate progress on the waterfront, Harcourt agreed late last year to shrink its redevelopment plan from 18.8 to 7.7 acres.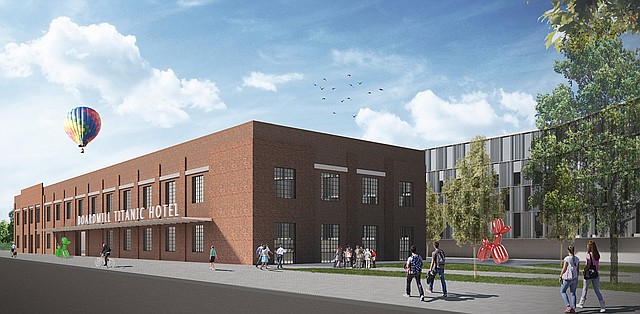 Harcourt would convert the Boardmill building into a third location for its international Titanic hotel brand. Harcourt has built and currently operates Titanic hotels in Belfast, Ireland, and Liverpool, England.
Harcourt would remake the Boardmill building into a convention center plus a restaurant. The Irish developer would add a new hotel building behind the Boardmill with 208 rooms.
The Port served notice to potential applicants that it has a sense of "urgency" around the Boardmill's redevelopment and would like to see a project completed within three years. 
All four applicants indicated they would open their doors in 2025 or 2026. Hollander said it planned for the opening of its soccer stadium to coincide with the 2026 World Cup, which will be hosted by Seattle, Vancouver, B.C., and other North American cities.
The Port will score each application based on its construction schedule, architectural elements, financing, environmental sustainability and the composition of the project team. The Port's Board of Commissioners is scheduled to consider the Boardmill proposals on Aug. 9.
The Boardmill building has been in disuse for more than two decades. Georgia-Pacific manufactured paperboard and tissue inside the building before shutting down its Bellingham operations in 2001. The Port acquired Georgia-Pacific's property in 2005 to clean up contamination the company left behind and plan for the redevelopment of 237 waterfront acres.