Basketball
3-on-3 basketball takes over Lynden street
Curt Maberry Memorial Classic added to Raspberry Festival
July 18, 2022 at 12:24 p.m.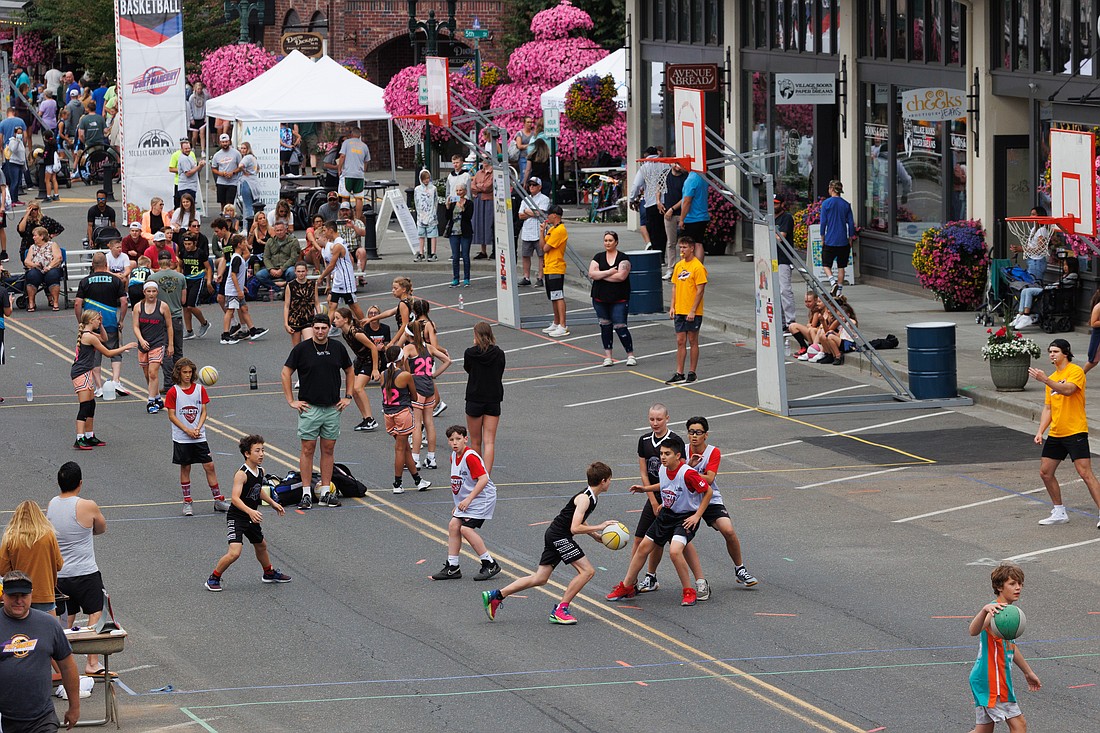 ---
---
The annual Northwest Raspberry Festival returned to Lynden last weekend and with it, basketball players of all ages participated in the Curt Maberry Memorial Classic 3-on-3 tournament.
The youngest children, in kindergarten through second grade, tipped off the tournament Friday in the Rookie Razz division, and the older divisions followed in the afternoon.
Most teams had matching T-shirts and some even went the extra mile and had custom uniforms made for the two-day tournament as parents and athletes lined the multiple blocks of Front Street, closed to vehicle traffic for the event.
The basketball tournament was incorporated in the festival's second year around 30 years ago. A little more than 200 teams competed in the tournament in its first year back since 2019.
Outside of the basketball tournament, vendors and exhibits were set up along Front Street.