Mountain Biking
Bellingham mountain biker in upcoming film
"Esperanto" will premiere at the Mount Baker Theatre
July 17, 2022 at 5:00 a.m.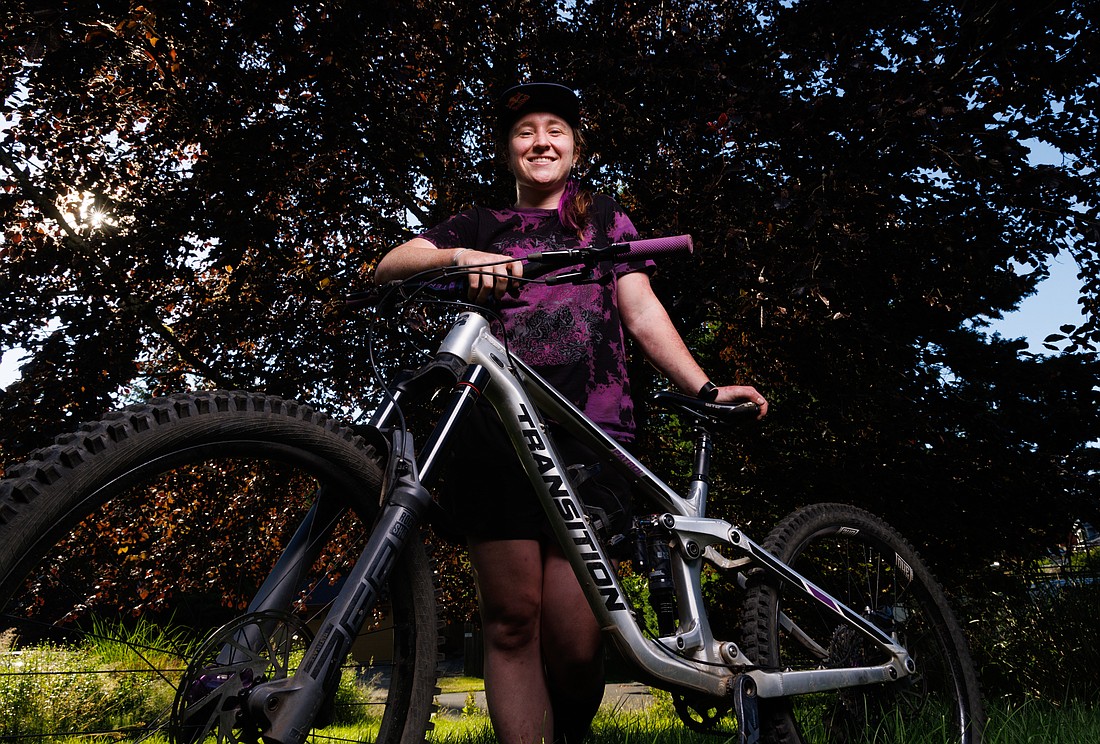 ---
---
Premiering at the Mount Baker Theatre Wednesday, July 20 will be "Esperanto," the latest mountain biking film from Teton Gravity Research. 
The film features riders from all over the world, including Bellingham.
Red Bull mountain biker Hannah Bergemann, originally from Portland but currently living in Bellingham, has a part in the film shot in Utah.
Having played a role in a previous Teton Gravity Research film, Bergemann, 25, said she knew she was going to be in for some long days and plenty of exercise.
"Our segment was in Virgin, Utah, which is a pretty famous place for freeride mountain biking," Bergemann said. "There's lots of amazing terrain out there that's really perfect for freeriding. We did our segment out there and every day we were waking up super early to get good morning light, going out to our ride sights, scoping lines or doing some digging to prep the lines for the film."
Bergemann said mentally preparing to do the actual riding took up a lot of her time out there, but seeing it all come together is fulfilling.
"When you have that big build-up, and it all pans out and you perform your best when the cameras are rolling, the filmers get the shot exactly how they want, the light is good and everything else, it's super rewarding," she said. "It can definitely be a bit tedious and a lot of work. Early mornings and long days can be a bit frustrating when you're doing lots of takes and not quite getting the result you want."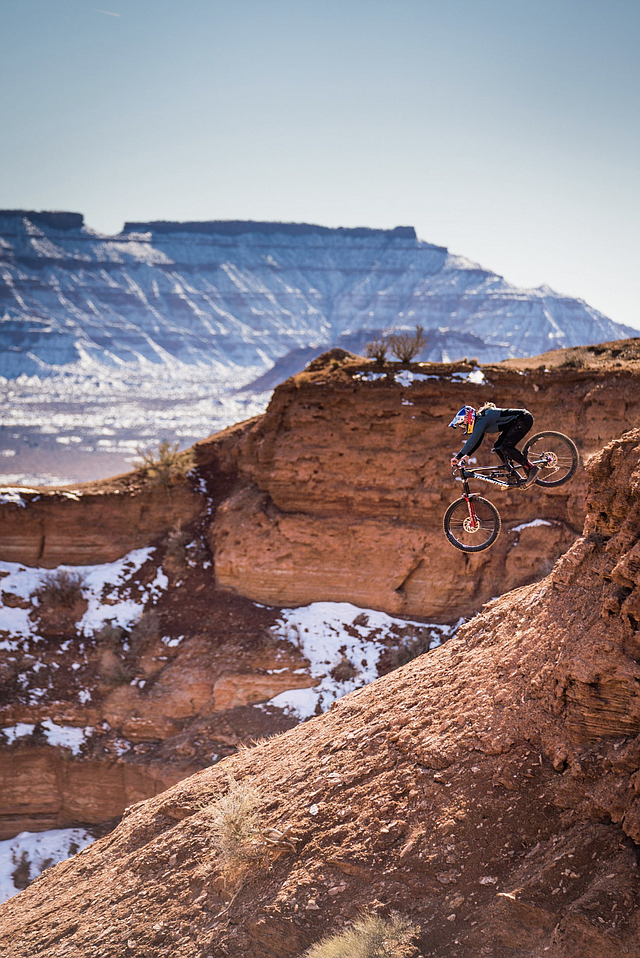 Bergemann has been riding for about seven or eight years and got involved by working with a local bike shop when she moved to town in 2015 to attend Western Washington University. She started riding more in her free time when she wasn't in school.
That eventually led to the opportunity to compete in major freeride events which further immersed her in the mountain biking world.
Following her 2019 performance at one of those events, Red Bull Formation, Bergemann started to receive some attention.
Bergemann's name was recommended by a few people when the film director of Teton Gravity Research's film "Accomplice" in 2019 was looking for a female rider for the film.
"That was my first, sort of big film project I'd done," Bergemann said. "That was sort of how I got involved with this style of freeriding and filming. I've been doing a lot of that style of riding ever since."
Bergemann said her role in the latest film "Esperanto" was accompanied by other female athletes.
"There's six of us in the segment riding some pretty gnarly terrain and hitting some big, scary stuff and just having a good time," she said.
Being in a film for Teton Gravity Research for the second time, Bergemann said she's excited about having a big premiere for the release. The first film Bergemann was a part of was released in 2020 when most movie theaters were shut down due to the pandemic.
"I'm really looking forward to just having these in-person premieres with all my friends and getting to showcase the film and our riding with everyone there," she said. "I think that's one of the most fun parts about these big production films — having these fun events and getting to show your riding in a unique way."
"Esperanto" will premiere at 7:30 p.m. Wednesday, July 20, at the Mount Baker Theatre. Tickets are $15 for adults and $10 for children or students.