Business
Beset by lawsuits, Sylvia Center to close its doors
Landlord claims arts nonprofit owes money
July 14, 2022 at 5:20 a.m.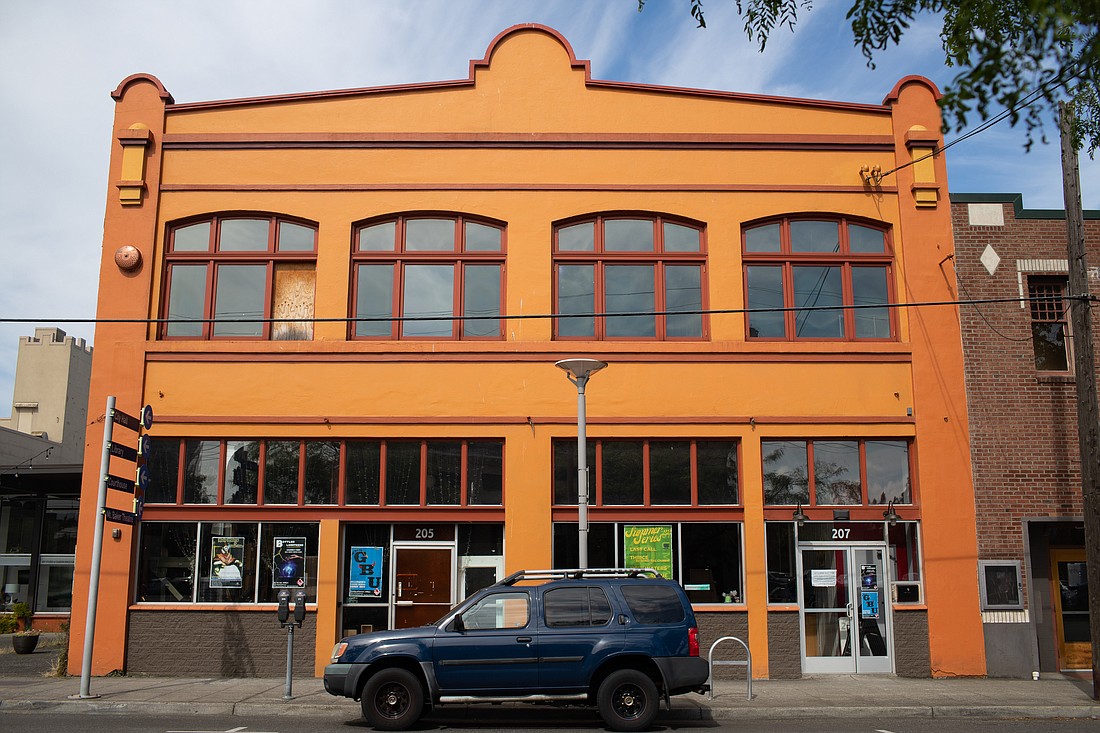 ---
---
Faced with insurmountable financial problems — including a lawsuit from its landlord — Bellingham's Sylvia Center for the Arts will close permanently later this year. 
In a June 22 press release announcing the closure, Sylvia Center board member Ian Bivins added that the arts nonprofit has been unable to renew its lease on the building at 207 Prospect St., which ends Oct. 31.
Sylvia Center's final show is scheduled for Sept. 10.
"The center, unfortunately, did not have a sustainable business plan," Bivins said July 11 in an email to Cascadia Daily News. "We worked with professional consultants and our legal team to understand all of our options. We realized that the weight against the organization made it impossible to accomplish the work necessary."
The center's financial burden included two lawsuits, one of which has been settled, Sylvia Center board member Wes Davis said.
The settled lawsuit, Davis said, "is in the process of being dismissed" and was brought by San Juan County resident Nathan Brandow, who claimed most of a $100,000 loan he had given to Sylvia Center wasn't repaid.
Sylvia Center's board is also trying to negotiate a settlement of the second lawsuit, filed by the performing arts center's landlord Eco Bloom LLC, which is run by Sonja Max. 
The suit, filed in July 2019, claimed Sylvia Center owed Max $90,000 at the time for seismic upgrades to the Prospect Street building that were intended to increase its capacity, for Sylvia Center's benefit. All told, the center was obligated to pay $548,000 for the building improvements, according to the lawsuit.
Sylvia Center countersued in September 2019, claiming noise and traffic from other groups in the building interfered with the center's events, resulting in the loss of "substantial income."
"Recent developments have made it easier for both parties to 'return to the negotiating table,' as it were," Davis said. "We are hoping to achieve a mutually agreeable resolution to the dispute in the very near future."
Max and her attorney did not respond to requests for comment.
In a statement to Salish Current, Max said new tenants in Sylvia Center's spaces would "contribute in some way to the downtown arts district."
Sylvia Center for the Arts launched in 2016, after iDiOM Theater moved to the Prospect Street location from Cornwall Avenue. Sylvia Center was intended as a performing-arts hub, providing affordable spaces for shows, rehearsals and classes.
In an online message to benefactors and theater groups that used the Sylvia Center's performance spaces, Bivins said it had "no other choice but to dissolve the nonprofit."
"There is so much stacked against the organization," Bivins wrote. "We hope that our performing arts community may rally at a later date to find a new incarnation for opportunities for performers, directors and playwrights to innovate with live theater."