Government
Council returns to higher tax rate on upcoming EMS levy
Diversity language also passes in initial vote
July 13, 2022 at 4:10 p.m.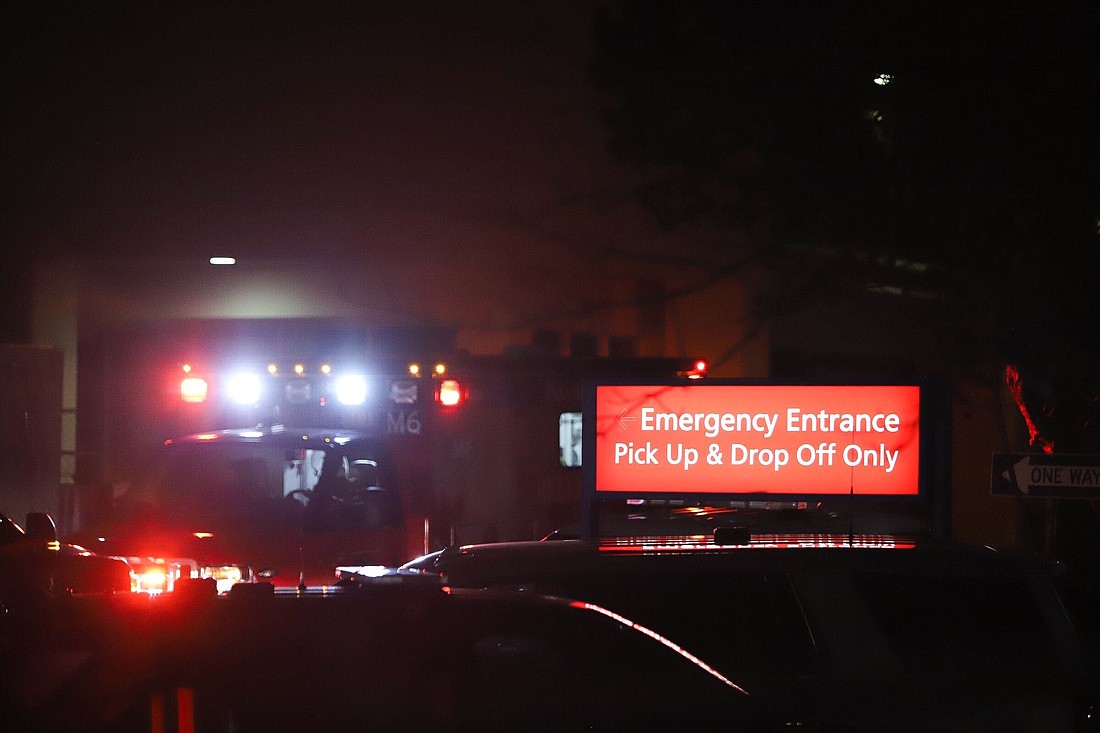 ---
---
In a reversal, the Whatcom County Council on July 12 restored the original property tax rate proposed for a new six-year Emergency Medical Services levy that would be collected starting next year.
Council voted 4–3 to propose taxing property owners at a rate of 29.5 cents per $1,000 of assessed value — the same rate put forward by a levy committee composed of government, fire and EMS officials after years of deliberation.
The first six-year EMS levy, approved by voters in 2016, also called for a 29.5-cent rate, but it had steadily dropped to 19.9 cents by 2022 as property values rose. At the suggestion of council member Kathy Kershner, the council voted June 21 to start the new six-year levy at the 2022 rate of 19.9 cents, to avoid raising taxes during an uncertain economy.
For someone who owns a $500,000 home, the difference between the 19.9-cent and 29.5-cent rates is $48 a year in property taxes.
The reversal came as two council members changed their votes. Carol Frazey and Kaylee Galloway both voted "yes" on the 29.5-cent rate July 12. Frazey had voted in favor of the 19.9-cent rate June 21, and Galloway had abstained on that vote.
Frazey said she had come to a better understanding of the EMS system's needs after talking to Bellingham Fire Chief Bill Hewett and county Emergency Medical Services Manager Mike Hilley.
Levy committee members informed the council that its lower tax rate would require the EMS system to drop plans for a fifth Advanced Life Support unit, eliminate funding to Basic Life Support and do away with the Community Paramedic Program, which focuses on substance-abuse and mental-health calls, and other frequent 911 users.
As Frazey pointed out during the July 12 meeting, the County Council sets a levy rate and votes to put the levy on the November ballot. Final approval is up to the county's voters.
"I'm going to support this and let the voters decide," Frazey said.
Conservatives on the council held their ground and voted against the 29.5-cent rate. Kershner pointed out that the county is putting two levies on this fall's ballot: one for EMS and one for child care and early education.
"As the economy continues to sputter along and struggle, we're going to have more and more people out there that are wondering how they're going to buy their food and pay their property taxes," Kershner said.
Another change made last month to the EMS levy remained intact, with only minor revisions. Council voted to keep Frazey's proposed language calling for diversity, equity and inclusion in EMS hiring practices.
Initially skeptical, fire chiefs fell in line with Frazey's proposal after they helped change her wording so it wouldn't impose strict requirements on hiring practices that are governed by civil service rules and collective bargaining agreements.
Bellingham's fire chief acknowledged at a City Council meeting on July 11 that he and the rest of the levy committee could have been more supportive of the diversity, equity and inclusion language when it was first proposed.
"I think we lost sight of the big picture that is the public health crisis that is racism," Hewett told the City Council. "Everything we do in government, we need to use that lens as we move forward." 
The County Council is expected to cast a final vote placing the EMS levy on the Nov. 8 ballot at its next meeting on July 26.