Mountain Biking
Bellingham biking competitors form friendship
Age is no barrier to the bond they've formed
July 13, 2022 at 5:15 a.m.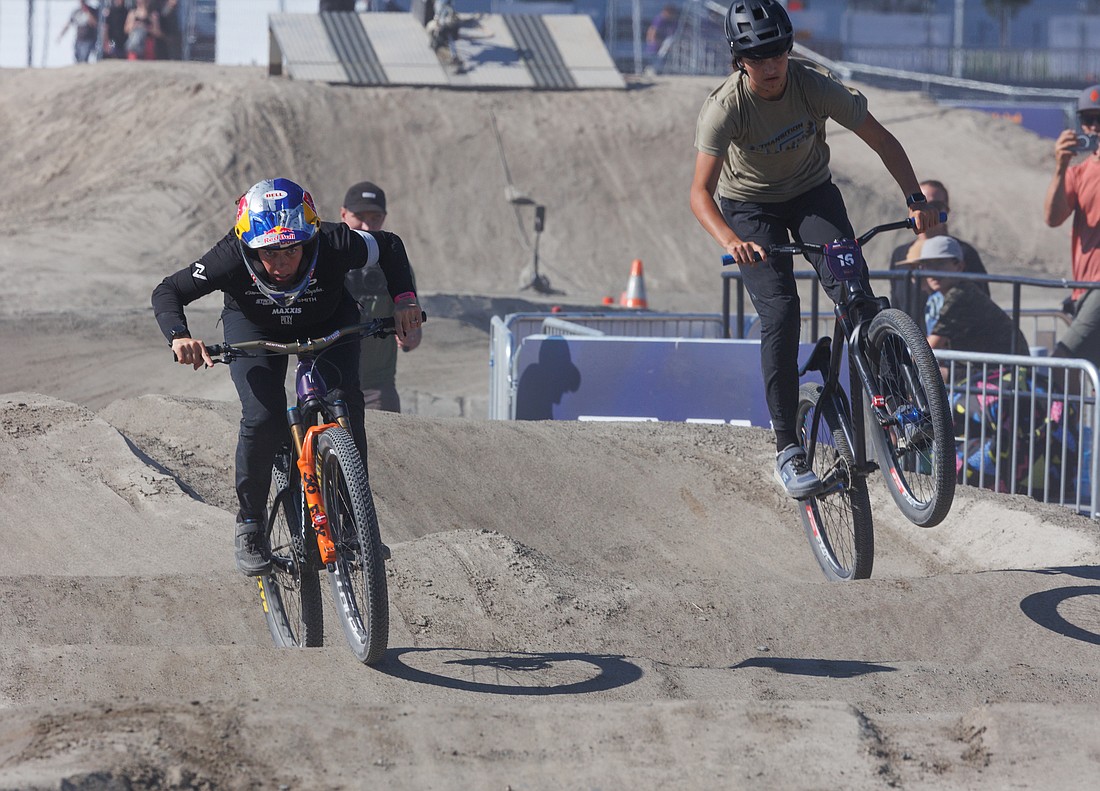 ---
---
Bellingham locals Jill Kintner and Matilda "Tilly" Melton hit the trail for the Galbraith Mountain Enduro, part of the festivities of the Northwest Tune-Up Festival last weekend.
Kintner, a 25-time United States Mountain Bike champion and Olympic bronze medalist, took first in the race and Melton, 14, finished third.
Melton, already a professional at her young age, and Kintner, a professional for more than 20 years, have formed a bond on the trail and off it.
The two first met five or six years ago while Melton was riding with the Flying Squirrels, an after-school girls mountain biking club put on by the Whatcom Mountain Bike Coalition.
Kintner, who was helping out with the club, said Melton stood out from the rest right away.
"She had skills from riding BMX and was kind of fearless and you could tell she had a lot of potential," Kintner said. "I've seen her at random things volunteering here and there with the girls programs in town or just general riding days."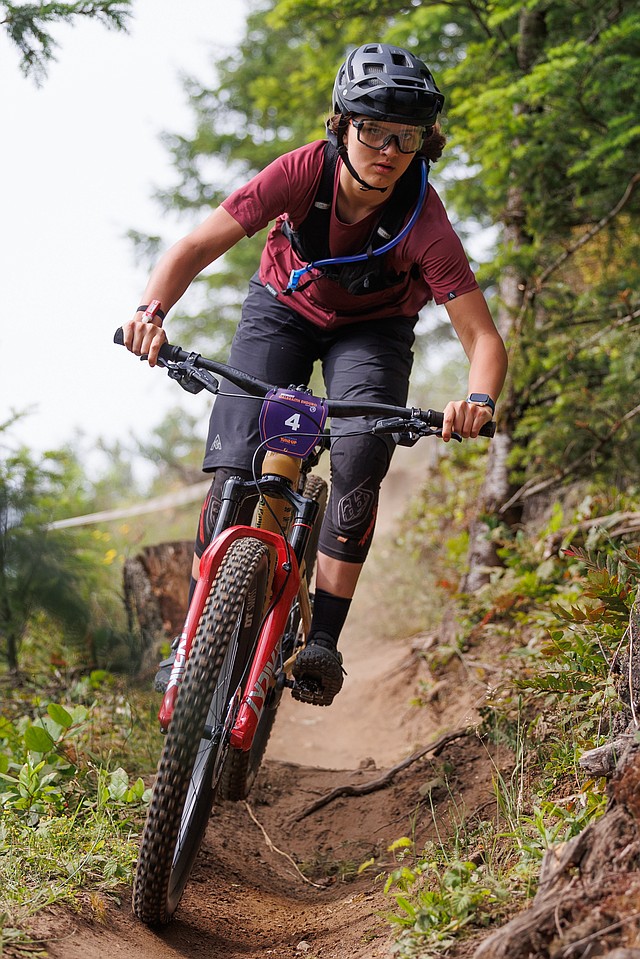 As Melton's skills grew, the pair started to see each other at events and races.
Melton started racing BMX at the age of 2 and said she's always looked up to Kintner, who used to focus on BMX. When Melton got into mountain biking, Kintner was already involved.
In the professional biking world, women tend to band together, Kintner said. Melton found her, and their bond has carried on ever since.
"It's pretty awesome she's based out of Bellingham," Melton said of Kintner. "If I ever want to ride, she's always open to riding with me and helping me progress."
It's those rides and trainings together that Kintner said she wishes she had when she was Melton's age.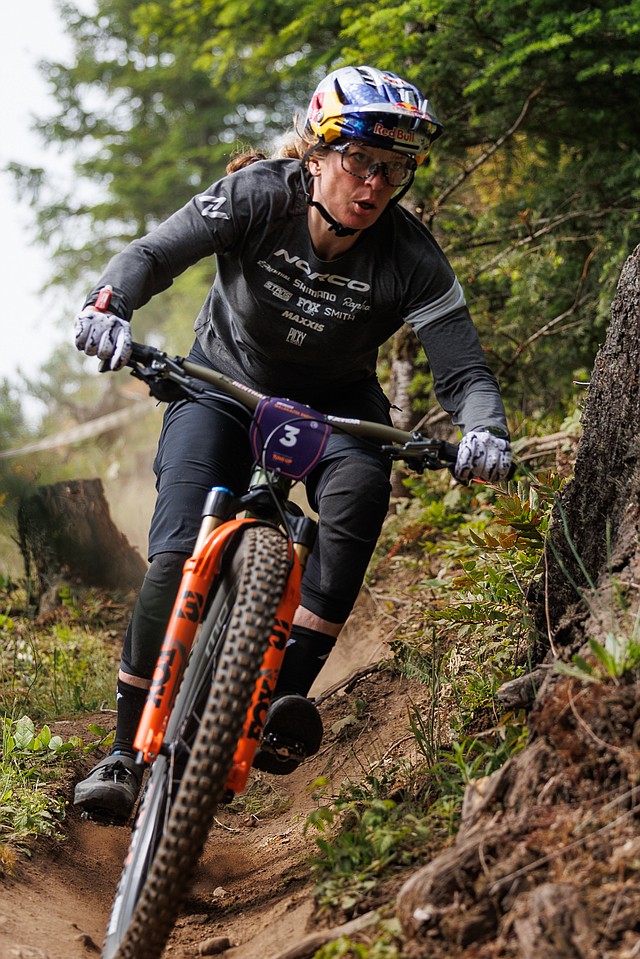 When Kintner turned pro at 14 years old, she solely focused on BMX. The sport was so competitive, Kintner didn't go on practice rides with anyone like she does with Melton.
"You have more time and you settle into a pace where you can chat. It's good exercise and you get to know somebody a lot better," Kintner said of the rides she and Melton do together. "When I was a kid doing BMX, it was so head-to-head competitive I missed a lot of that."
Despite already turning pro, Melton has a lot of options for her career as a rider.
At the moment, Melton is riding in different disciplines to see what she likes best and wants to continue doing in the long run.
"I'm kind of just riding it out, but I want to do whatever I enjoy the most and what I have the most fun doing," she said.
Kintner said she sees Melton's path as similar to the one she took, and she's excited to see where the young rider ends up. 
"She had the opportunity to move up and she's right there getting on the podium at local events," Kintner said. "It's cool to see her building confidence and doing so well early. I think that motivates her, and it'll drive her to work hard."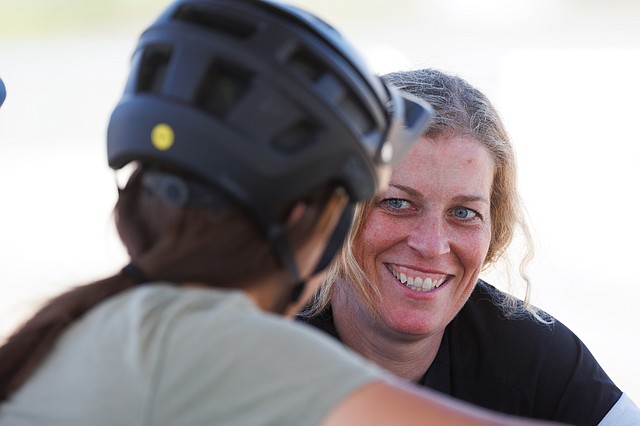 Having Kintner as a friend on the trails and during races has helped Melton come into her own in the professional world. Their bond goes beyond two racers bringing out the competitive nature in each other.
Melton recalled a moment following a crash on the fourth stage of the race during last weekend's Northwest Tune-Up Festival.
"Jill [Kintner] immediately made sure that I was OK, and we decided to go to the base area and go to the aid station. She helped me get up there and she checked out my bike and made sure everything was OK while we waited for the medic to check me out," Melton said. "She made sure I was all good before we kept going and that really made my whole day. It just feels so good to have somebody like that looking out for you."
Turning pro at such a young age and already having gone through it herself, Kintner said she sees a desire in Melton to go far.
"Sometimes, when kids do really well early, they don't have anywhere to go because they've won everything," Kintner said. "They need a little bit more of a struggle to really find that motivation, but I think Tilly [Melton] just has so many options and good support. I think she'll be fine."
Melton and Kintner are in the middle of the Cascadia Dirt Cup season which began at the end of April and will end in September.
As of July 12, Melton was in first place in the pro women's division and Kintner was right behind her in second place.