Profiles
Becoming Betty Desire: It's not an act, it's activism
Pride Parade founder comes full circle
July 13, 2022 at 5:25 a.m.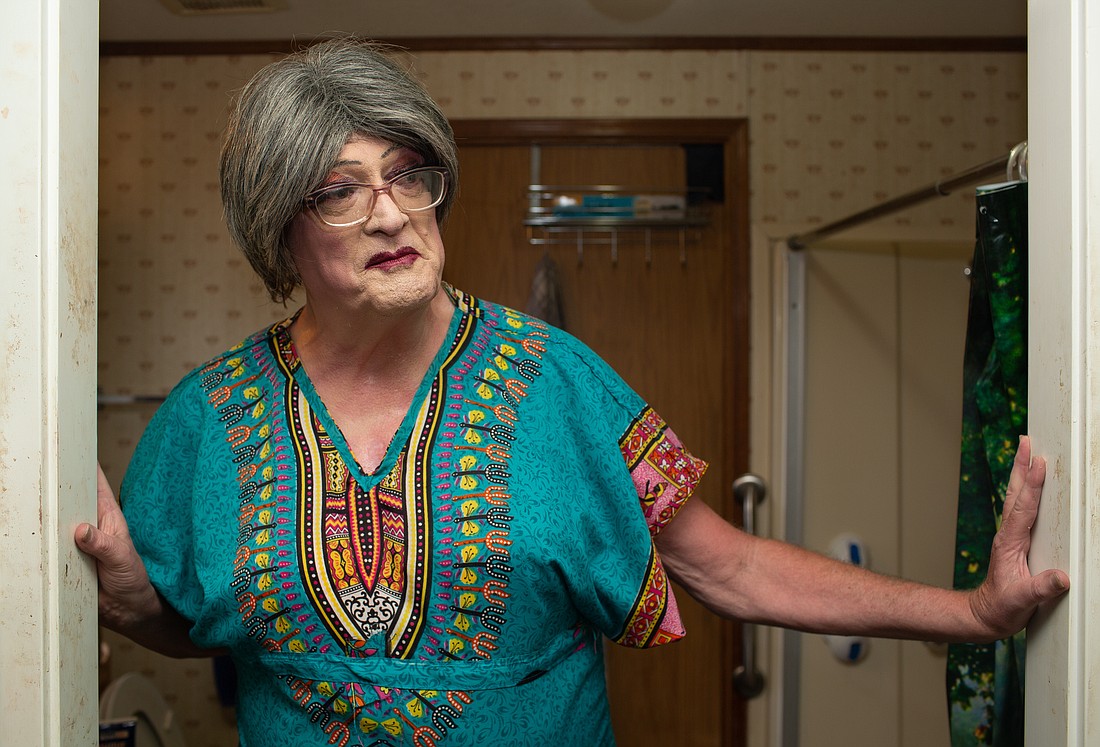 ---
---
Something remarkable happens when Matt Endrizzi dons makeup and a wig. In the blink of an eye, he transforms from a mild-mannered 67-year-old man into Bellingham's most iconic drag queen, Betty Desire.
"Ta-dahhhhhh!" Betty said on a recent morning, throwing out her arms and flashing a giant grin. She'd just put the finishing touches on the public persona she's been cultivating for approximately 25 years, and was radiating self-assurance.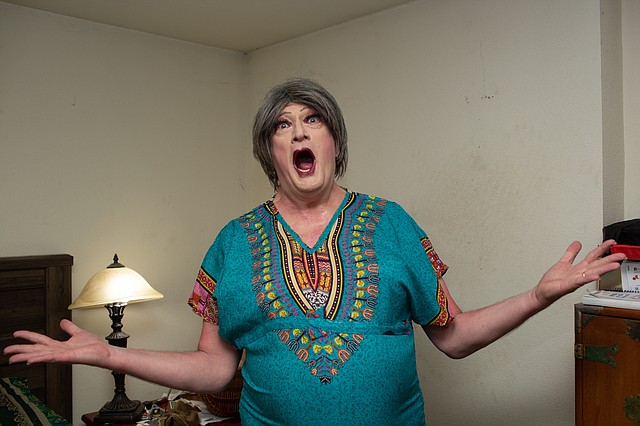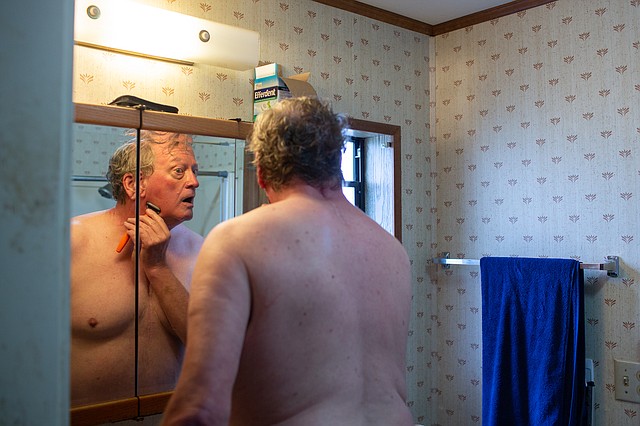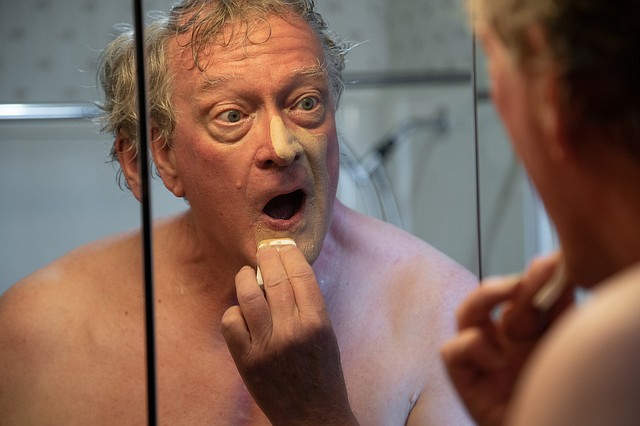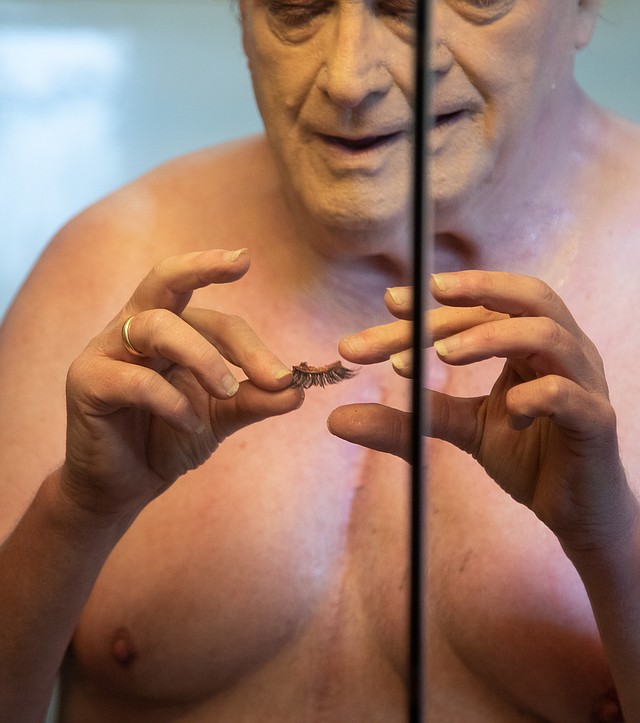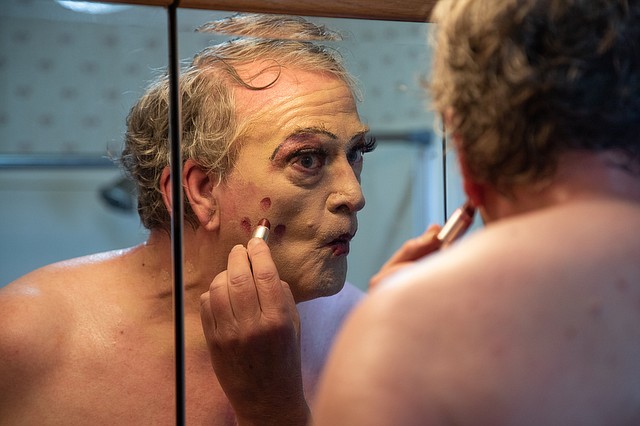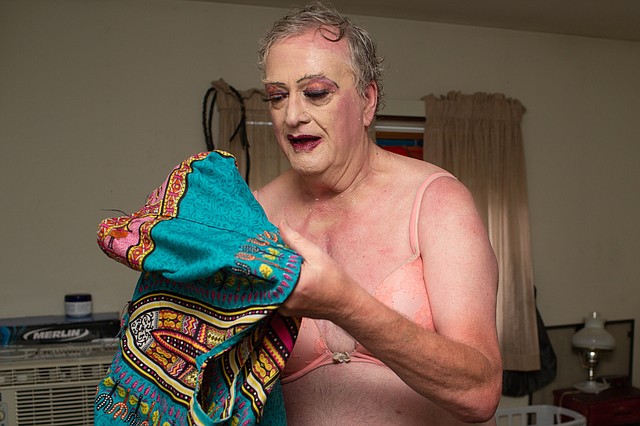 But in the time she spent applying foundation and powder, affixing fake eyelashes, putting on lipstick, choosing a wig, unearthing a pink padded bra out of a laundry pile and finding the perfect frock, Betty made it clear her alter ego is much more than an act — it's also a form of activism.
In the early days of bringing Betty Desire to life, she said she would purposefully walk, in drag, from the downtown apartment she was living in at the time through the urban corridor on the way to performances at Rumors Cabaret. Dropping in at various watering holes before arriving at her destination was one of the ways she connected with community members.
"My theory was, like Harvey Milk said, visibility saves lives," Betty said. "If someone sees a drag queen, they're less likely to be afraid of seeing another drag queen. It's like an inoculation against bigotry."
However, the pathway to Betty becoming a spokesperson for Bellingham's queer community wasn't always an easy one to traverse. Although Betty said she knew she was gay in the sixth grade — when "instead of a well-developed female causing me to react, it was someone flexing a bicep" — she spent many years "trying to pray the gay away." Her family was Catholic, but she went to Western Pentecostal Bible College, where she believed she could change her sexual orientation.
That worked for a while. After graduating in 1976, she got married. Betty told her soon-to-be wife she was attracted to men before proposing but believed with enough counseling she could overcome her urges. They had a couple of kids but separated in 1989. (They remain friends to this day.)
Although Betty wasn't able to emulate the picture-perfect relationship her parents had during their long marriage, she was finally able to express her true self. But along the way, there have been bumps in the road.
"It's never easy to be a member of a marginalized community, and anybody who would say that you choose to be gay needs to do a little more research," Betty said. "There's no truth in that, in my experience. No one would choose to be automatically despised by 25 percent of the population over something they can't change. Because I tried to."
Luckily for Bellingham, Betty figured out how she could be an effective individual while still staying true to her orientation. In addition to hosting drag shows that both entertained and informed audience members throughout the years, she started The Betty Pages. The monthly alternative tabloid designed to keep the queer community in the know about happenings both public and political was first published in 2002.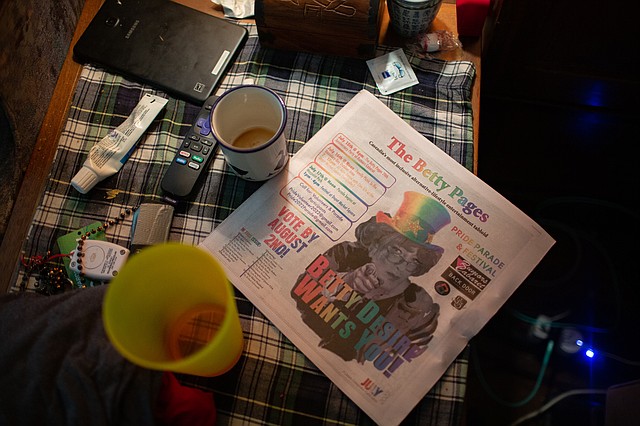 To kick off this year's Pride Parade and Festival — events that are also a product of Betty Desire's longtime commitment to public service — The Betty Pages 20th Anniversary Party will begin at 6 p.m. Friday, July 15 at Rumors Cabaret, 1119 Railroad Ave. Activities continue through the weekend, with a Family Picnic beginning at noon Saturday at Boundary Bay Brewery's outdoor area, and an All-Ages Dance with live DJs from 7–10 p.m. that night across the street at the Depot Market Square.
The Pride Parade begins at noon Sunday, July 17 at Waypoint Park, followed by a Pride Festival from 1–4 p.m. back at the Depot Market Square. Betty said she's hoping to get around 100 entrants to the parade, and noted it's not too late to sign up. Although groups or individuals are welcome to show up and be part of the parade, Betty said everybody should be prepared to commit to representing Pride in a positive manner.
In a questionnaire sent to would-be participants, they're asked to confirm they will be perceived as ambassadors and allies of the alternative lifestyle community and will strive to behave in a way that will not bring reproach to any of the community's diverse members.
"Diversity is our strength," the statement reads. "We are here to celebrate our hard-earned victories, and unite against the ongoing efforts to take those victories away, leaving no one out."
If you disagree with any part of that statement, Betty said, it might be time to reconsider walking.
Looking over the trajectory of her life, Betty said she's fortunate to have made and survived the journey that has seen her go from "a Pentecostal bible college graduate to a flaming drag queen."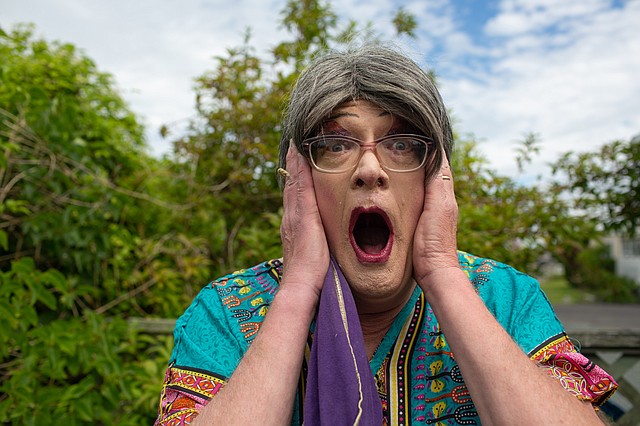 But Betty isn't the only one who has transformed in the past 20-plus years. Along the way, she said Bellingham has grown more accepting of alternative lifestyles in a way she couldn't have predicted.
"I am absolutely amazed and honored," she said, "that our city has gone from the early '90s when Shorty — the bartender at the time at the old Rumors Cabaret — had a first baseman's mitt behind the bar so she could catch smoke bombs thrown in the front door and throw them back out before she would have to evacuate the bar. I saw that happen twice. Now the city's on board helping to sponsor our parade and we have Pride banners going down Holly Street.
"I'd like to think that the visibility of Betty, walking the streets of downtown, doing what I do — and doing it as publicly as possible — is a part of how we got from there to here."
Bellingham's Pride Parade begins at noon Sunday, July 17 at Waypoint Park. To sign up to take part, email pride2022parade@gmail.com. More details about Pride Weekend can be found at downtownbellingham.com/monthly-happenings.