Housing
Tenant organizing community to fight rental abuses
Community Conversation Potluck Saturday to discuss community wants, needs
July 12, 2022 at 5:40 p.m.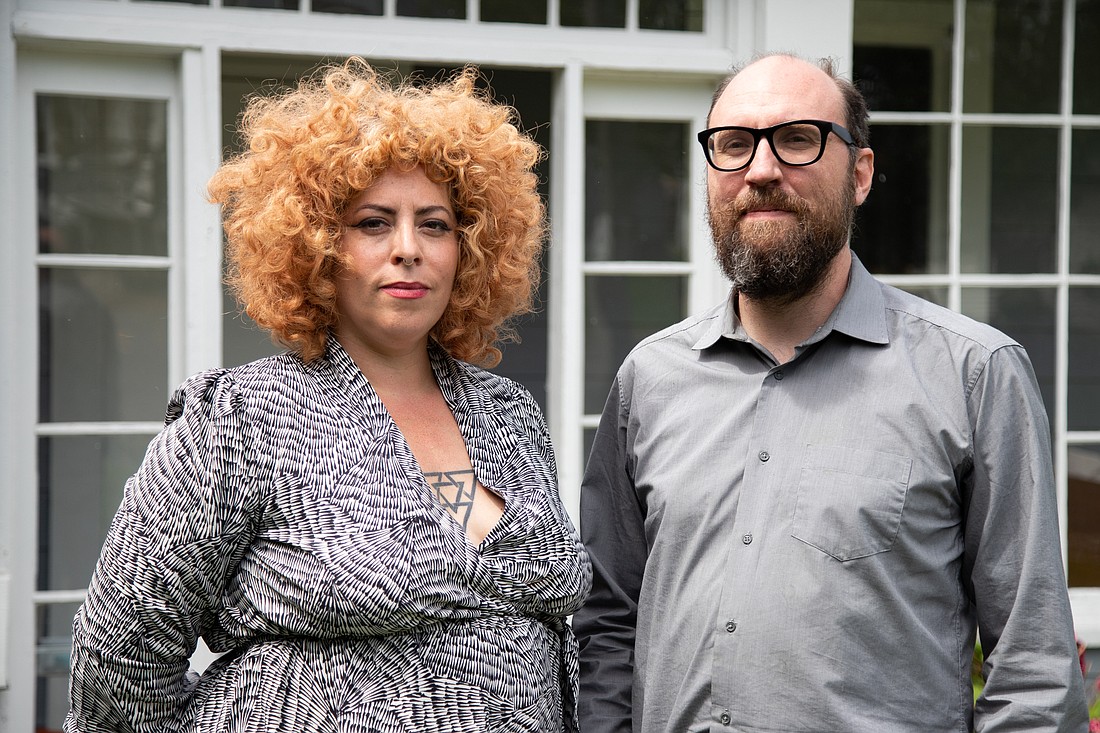 ---
---
When Ohio transplant Rebecca Quirke, 38, moved into a $1,400-per-month Billy Frank Jr. Street rental home in November 2021, she wasn't prepared for the multitude of unpleasant — and unlawful — surprises.
Familiar to many veteran Bellingham renters, but not a newcomer, were a range of local rental quirks: a smattering of mold on her bathroom ceiling, a mural of a gigantic squid painted on the living room wall, cockroaches in the fridge, rodents in the walls, windows that had been painted shut and $500 electrical bills during the frigid winter months due to the aging structure. 
Her complaints mirrored those of hundreds of other renters and foreshadowed an innovative and growing local movement led by tenants, against landlords.
Persistent problems
After "a hell of a time" trying to find a place to rent with her dog, Lulu, Quirke had taken over a spot on a lease, joining one housemate, who had been renting the two-bedroom home since July 2021. He was in the process of having the house, managed by Landmark Real Estate Management, inspected by the City of Bellingham under its code enforcement assistance program.
A city inspector found 10 code violations of the International Property Maintenance Code, including an inoperable bedroom window, missing mechanical ventilation, a front door that was unable to stay locked and missing or broken handrails. The city sent a letter to the homeowner in December 2021 warning of a penalty of up to $1,000 per day per violation.
Although Landmark did address some of the 10 violations over the next seven months, and though the city inspector returned three to four times to monitor progress, as of July 2022, violations are still outstanding. 
"The whole sentiment that I hear repeatedly is, 'If you don't like it, you can move.' But if you move out, someone new is moving into the same situation. It's like a game of musical chairs with not living up to code," Quirke said. 
Exasperated, she sought the help of Law Advocates of Whatcom County. But a few small claims here and there do little to deter area property management companies from continuing improper and exploitative behaviors, Quirke said. 
Quirke knew she was not alone in her plight, though many renters do not have the time, money or knowledge to fight tenant abuses. Quirke does. 
Armed with the experience she has gained from renting out her family's home in Ohio, she began looking into a more dramatic solution to the problems plaguing renters citywide. 
"Someone said to me a couple days ago, 'I don't want to stir the pot.' This pot is far beyond stirring. This pot needs a good scrub," Quirke said. 
Organizing a community 
Quirke met Daniel Hornal, who moved to Bellingham several years ago, through mutual friends. Hornal, 40, grew up in Washington state but moved away to attend Georgetown Law in Washington, D.C. There, he practiced law — specializing in tenants' rights — and launched his own firm. 
His work in D.C. primarily involved eviction defense and habitability issues. Hornal's first big case was a successful mass action lawsuit involving student tenants. 
From a financial standpoint, it is not viable for a lawyer to represent just one individual, like Quirke, who could maybe win several thousand dollars in damages by suing Landmark by herself; a lawyer typically takes around 30% of awarded damages to cover fees.
But 15 to 20 people with similar complaints could form a case that would "keep a lawyer's lights on," Hornal said.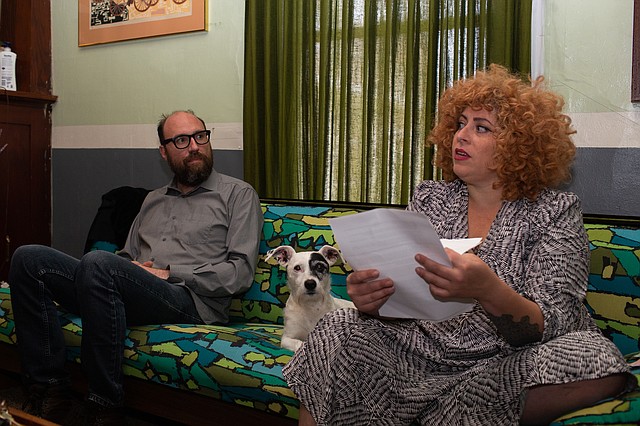 That, Hornal said, is the strategy behind a mass action lawsuit, which requires multiple plaintiffs against a single defendant. 
Legally, what Hornal and Quirke want to pursue is unusual. Tenant issues tend to be handled in individual cases, he said. 
"When you're talking about getting a bunch of people together, that's outside of a lawyer's general practice. That's not something we usually do," Hornal said.
Renee Roman, a Seattle-based lawyer specializing in real estate, said while she isn't familiar with mass action lawsuits, that Hornal and Quirke should "go for it." Roman's daughter previously lived in Bellingham, so Roman knows of the area's notorious property management companies. 
Roman said people seldom pursue legal action against landlords or property management companies because they feel the financial gain is not worth the burden of hiring a lawyer. Small claims court is one legal avenue, Roman said, but even then, a renter must have a rudimentary knowledge of the law and the time to pursue the case. 
"They feel powerless and they don't understand the law to begin with," Roman said of tenants, particularly in a college town like Bellingham. 
It was this helplessness Quirke wanted to combat when she made a series of posts about organizing renters to the Bellingham subreddit that garnered hundreds of upvotes and more than 150 comments. 
Hornal and Quirke's next step is to gauge how many people sincerely want to join the movement, aptly named Tenants Revolt. 
"I think it's going to require a few punches in the nose for (companies) to get the picture that they can't just walk all over people anymore. We've got to empower people to fight back," Hornal said.
Quirke and Hornal will host a Community Conversation Potluck on Hornal's back patio, at 615 E. Chestnut St., from 5-7 p.m. Saturday, July 16.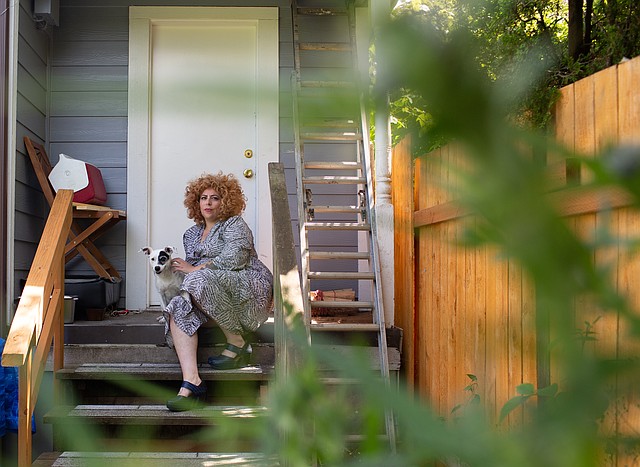 "Housing is a human right is something I personally believe, and a lot of people do," Hornal said. "Even if you don't believe that, the law has set up a minimum (standard). It's not a hard thing to do. The minimum doesn't mean you have to have nice carpets, you don't have to have well-painted walls, you can have cracked paint on the exterior … but you have to have this basic standard of safety. And that's not even being met." 
Quirke hopes for a large turnout at Saturday's community conversation. Taking action is something she feels passionately about, especially because she has the means to do it. 
"This is about having something in place so there is protection moving forward … I want this to be engaging. I want this to be uplifting and uniting. And I want this to include not just renters who have been oppressed, but attract people who just care about the community," she said. 
The Community Conversation Potluck is from 5–7 p.m. Saturday, July 16, at 615 E. Chestnut St., entrance via alleyway to back patio. To contact Tenants Revolt with questions or comments, email tenantsrevolt@gmail.com, or find it on Facebook at Bellingham Tenants Revolt, Reddit at r/tenantsrevolt, and Instagram at tenantsrevolt_.