Elections
Four candidates vie for 42nd District's second House position
Housing, public safety, abortion among top issues
July 12, 2022 at 5:05 a.m.
---
---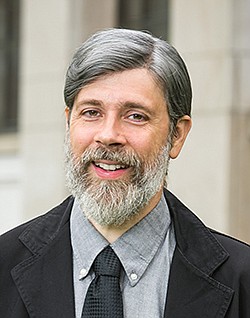 Four candidates will square off in the Aug. 2 primary for the 42nd Legislative District's second House position, with Democrats Joe Timmons and Richard May and Republicans Kyle Christensen and Dan Johnson competing in a single primary. The top two vote-getters will advance to the Nov. 8 general election.
The position is currently held by Rep. Sharon Shewmake, who is vacating her seat, held since 2019, to challenge incumbent Sen. Simon Sefzik for the 42nd District's Senate seat.
Joe Timmons is a liaison between Gov. Inslee's office and local communities in northwest Washington. Richard May is a longtime figure in local politics and is currently mayor pro tempore on the Blaine City Council. Kyle Christensen, former mayor of Sumas, currently manages the county's response to the floods that devastated parts of Whatcom County last November. Dan Johnson is a former U.S. Marine with a background in the towing industry.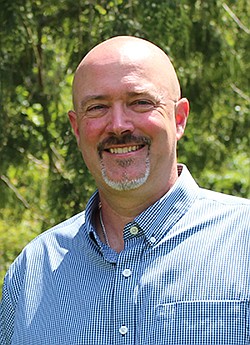 Christensen and Johnson, the two Republicans, both listed public safety and bolstering the economy as their top two policy priorities. Both Democrats said alleviating the housing crisis was especially important, and Timmons also included expanding child care and protecting access to abortion among his priorities.
The 42nd District, which encompasses most of Whatcom County and the northern half of Bellingham, is at the forefront of the housing crisis, Timmons said. To address the crisis, investments in first-time homebuyer programs and building more housing near transit and urban cores will be necessary, he said. Strengthening the Housing Trust Fund — a state-run program that funds the construction of affordable housing — is another possible fix, he added. 
May said capping annual rent increases, supporting housing funds, constructing public housing and making zoning less restrictive are all potential fixes. Rent control is illegal under current state law, so an annual rent cap would have to be passed through the state Legislature.
"There are definitely some right ways of being able to open up some of the zoning to allow more housing types, which could increase housing inventory," he said.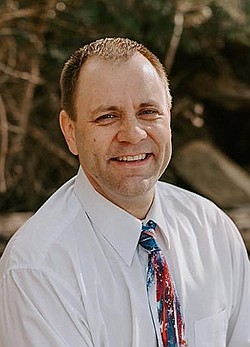 Christensen and Johnson both said rising property crime necessitated a reevaluation of the state's police reform, including restrictions on vehicular pursuit that Olympia lawmakers passed in 2021. The legislation prevents officers from pursuing suspects unless they have probable cause to suspect that an individual is attempting to escape custody or has committed a violent, sex or DUI crime. Such restrictions are "just making (crime) worse" because officers can no longer pursue some suspects, Johnson said.
The two Republicans also placed economic issues at the forefront of their policy agenda. Both noted the state government experienced a budget surplus in 2022, and recommended the state pursue a temporary suspension of the state gas tax to alleviate the pressure of high gas prices. Johnson additionally suggested that the first $250,000 of a home's value should be temporarily waived when evaluating property taxes.
On flood response, both Christensen and May said the state should consider dredging gravel and sediment from the Nooksack river bottom to lessen the effect of flooding, although they said such an approach must take care to avoid significantly disrupting salmon runs. 
Johnson said the state and localities should coordinate to have emergency response protocols in place as soon as this winter when flooding could potentially strike again. He also said residents who lost dwellings must be allowed to rebuild on the floodplain.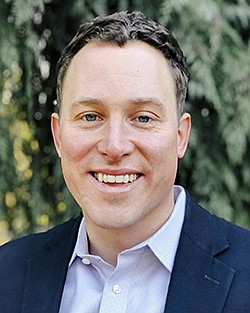 Timmons said the state must decrease reliance on Federal Emergency Management Agency funds for individual assistance going forward.
"We should be having a [state] fund dedicated to assisting people in the aftermath of natural disasters," he said. "And that's not only for flooding, but also for wildfires and earthquakes and anything else that might be impacting folks across the state."
Both Timmons and May said they support access to abortion in Washington following the overturn of Roe v. Wade. Timmons, who has the endorsement of Pro-Choice Washington, said abortion rights must be protected in the state and Washington must be "a safe haven for access to safe abortion" for residents and people across the country.
Christensen said that he supports "a complete ban" on abortion in Washington.  
"I would support changing the Washington state legislation to support the Supreme Court's decision," he said. Johnson declined to take a specific stance on the issue. 
Ballots are mailed on Wednesday, July 13. Voting will open that same day and remain open until 8 p.m. on Aug. 2.