Business
WinkWink employees facing threats, backlash over youth sex-ed classes
'I'm not shying away from sex education just because some people are bullies'
July 11, 2022 at 2:45 p.m.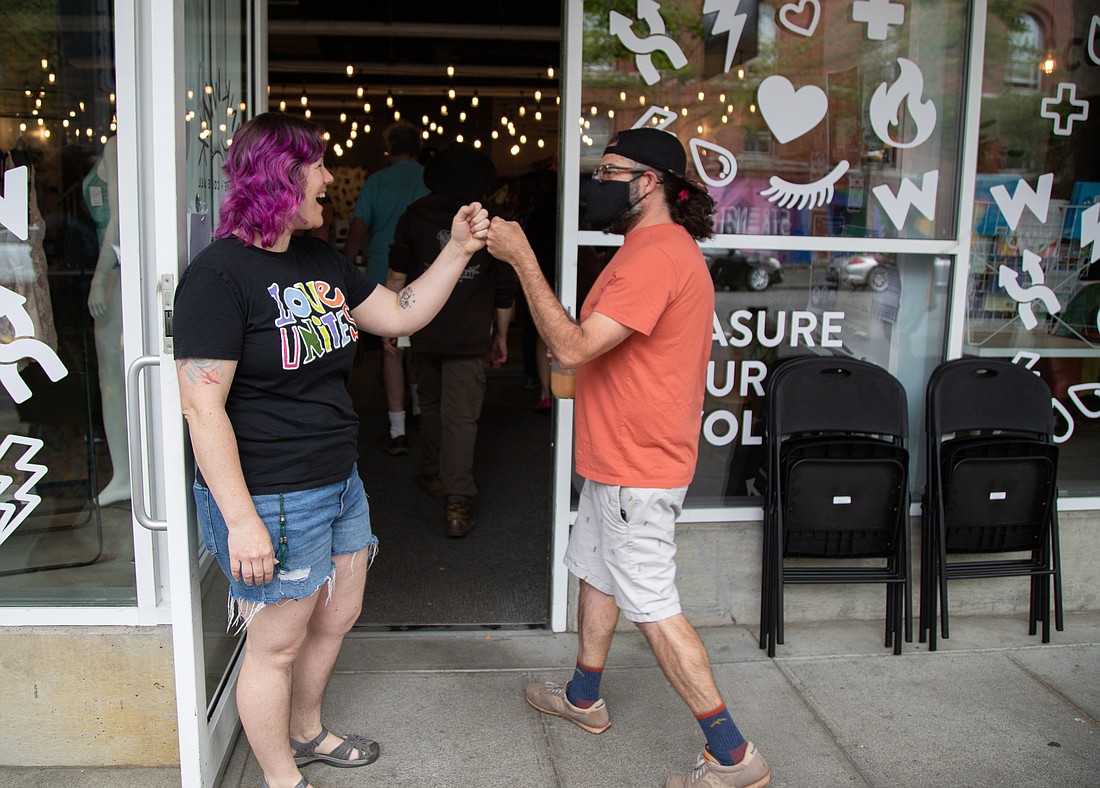 ---
---
Jenn Mason, the owner of Bellingham's inclusive, all-ages sex shop WinkWink and Bellingham School Board member, has found herself at the center of a national controversy for the second time this summer.
This time, the controversy stems from a recent segment aired on Tucker Carlson's FOX News show criticizing "Uncringe Academy," WinkWink's upcoming youth sex education classes.
The classes are slated to begin in August and will explore concepts like consent, gender identity, puberty and sexuality. Classes are broken up by ages, with 9- to 12-year-olds in one class and 13- to 17-year-olds in another. 
"I don't understand," Carlson said during his Tuesday, July 5 program. "You talk to my 9-year-old in graphic ways about sex in a public park, I punch you in the face and call the cops. If you do it in a school, I have to pay your salary and shut up?" 
Uncringe Academy is not linked to the Bellingham School District in any way. The classes are offered for a fee on a sliding scale from $5-$50, and will be held in WinkWink's education and event space. Parents can register their children for the age-appropriate courses, though the 9–12 class is already sold out.
Mason said Carlson's depiction of her classes is twisted, sinister and not based in reality. 
"I wish people understood what these classes are and what we're really teaching," she told the Cascadia Daily News. "We are not teaching kids how to pleasure themselves or other people, as it's been portrayed in the right-wing media. We are just teaching them information about their own bodies that can help to keep them safe." 
These classes are necessary, Mason said, because "everyone learns about sex from somewhere, and unfortunately, most of the information out there around sex is harmful, degrading and abusive." She hopes to create a more positive environment where children can learn accurate information without the fear of shame.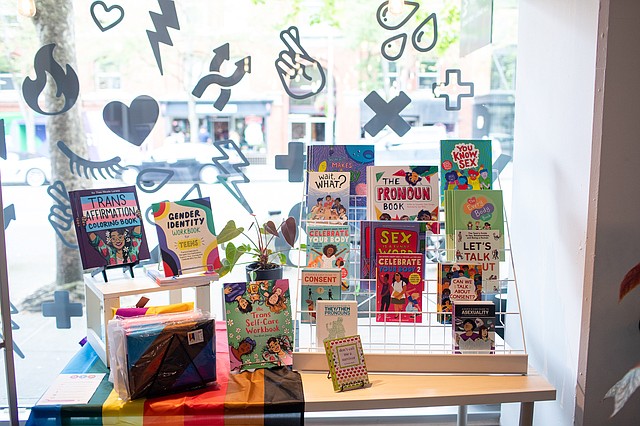 "There is a pervasive discomfort around sexuality in general, and particularly in talking with young people about sexuality," Mason said. "Sex education, though, is part of violence prevention, and it's a part of keeping our kids safe and healthy."
Uncringe Academy, which began as sex-ed classes in private schools around Whatcom County, was expanded to these education classes at WinkWink after requests from parents in the community.
"We had so many requests from parents to offer these classes in the community, outside of schools," Mason said. "When designing the classes, I talked with parents about what they would like their kids to learn about, and I talked with kids about the kinds of questions they have about these issues, so it was really a group effort to get these classes put together." 
Mason, who has a background in working with survivors of sexual assault and violence, will be teaching the classes alongside another sex educator. 
Disinformation about Uncringe Academy has been shared widely on far-right social media and news outlets, reposted by Libs of TikTok and commentators like Ben Shapiro, and has resulted in significant backlash. 
The comments and threats, Mason said, have been disgusting. 
"I've been getting violent threats and comments about my own daughter, who has a disability," she shared. "Threats against myself, threats against my store and there are a lot of people calling me a groomer or calling me vulgar names." 
Employees at WinkWink are also facing harassment and violent threats. Mason has already started implementing additional security measures in the shop and is in the process of hiring private security guards to protect her employees. 
"When we came in the other morning, we had 17 voicemails waiting for us," said Tiffany "Fanny" Geaudreau, the assistant retail operations manager at the store. "We're just this cute little shop, and I sometimes can't believe this is happening to us. It's easy to forget that there are people who don't support or believe in what we do." 
Most of the threats have come from outside the community. 
"People really like to beat their chests on the internet," said Jacob Miller, who was providing security for the store Friday morning. "It's super unfortunate that this is just where we are in this country right now, but it's better to be safe than sorry."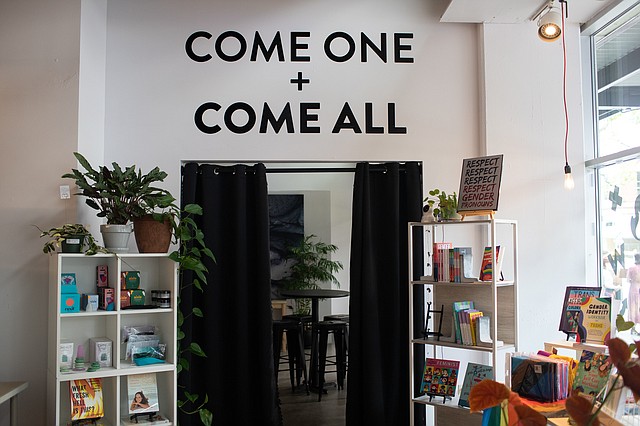 On Friday, groups planned a protest and a counter-protest at WinkWink. Counter-protesters showed up in droves to support Mason, the store and the employees. No protesters attended Friday, though Miller said he expects them in August when the classes begin. 
Daija Heyward, who started working at WinkWink in February, said she isn't surprised anymore by the threats. 
"There's a war on sex right now, and we're just caught in the crossfire," Heyward said. "This is not the first time we've faced something like this." 
In June, Mason made headlines after WinkWink hosted a queer youth open mic night. The event coincided with Whatcom Youth Pride, an annual event in downtown Bellingham, and was designed to "celebrate youth pride" through poetry, music and storytelling. 
Right-wing commentators like Jason Rantz, who was a guest during Carlson's segment on WinkWink last week, criticized Mason for hosting a youth event in a sex shop. 
"Having kids present in a sex shop is bizarre enough," Rantz wrote. "Unless Mason clears out the store, those children will be near sex toys, graphic books, and lingerie, with a curtained doorway keeping them away." 
The event grew, and Mason was unable to host it at WinkWink due to the size of the event space, which is separate from the shop and not filled with sex toys. The event was held at the First Congregational Church in Bellingham.
Mason is not surprised right-wing pundits are coming after her again, calling her a groomer and threatening her employees. 
"I understand how this makes for a salacious headline because I serve on the school board, and I also work in the field of sexuality outside of my school board role," she said. "I'm not shying away from offering sex education just because some people are bullies." 
The community in Bellingham has been overwhelmingly supportive, employees said Friday. 
"We're just going to smile, wave and ignore the haters," Geaudreau told the crowd of counter-protesters Friday morning.