Recreation
Galbraith Mountain Enduro scheduled as part of Northwest Tune-Up Festival
Racing will take place Saturday and Sunday, plus pumptrack races Friday
July 8, 2022 at 5:05 a.m.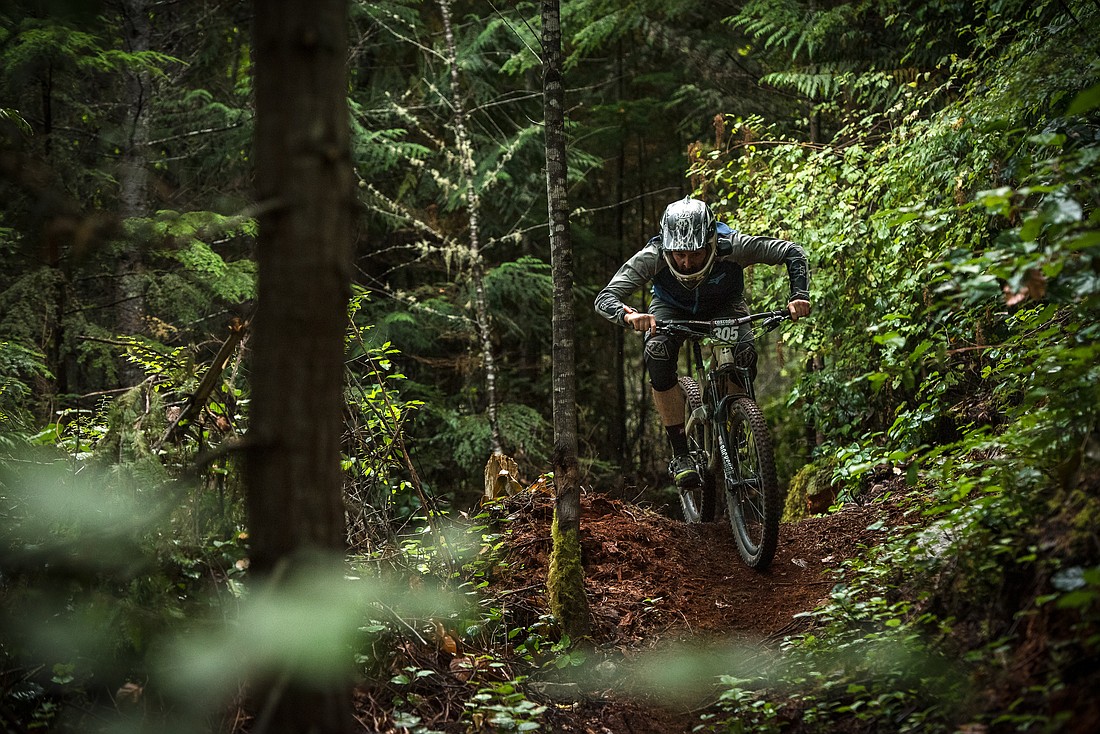 ---
---
While the beer is flowing and music is going at the Northwest Tune-Up Festival on the Bellingham waterfront this weekend, mountain bikers of all ages will be on Galbraith Mountain for the Galbraith Mountain Enduro race.
The race is a bonus event of the Cascadia Dirt Cup series put on by Race Cascadia, a mountain bike racing organization.
The Cascadia Dirt Cup series consists of five races from April to September and is considered one of the top enduro mountain bike race series in the Northwest.
The adult race on Galbraith Mountain will take place Saturday and the youth race will be Sunday.
"We have over 600 racers traveling from 13 states to compete, plus six racers from Canada," said Camille Wilson, owner and operations manager of Race Cascadia.
Those 600 racers will be split into 10 groups based on their ages and individual skill levels.
The Galbraith Mountain Enduro will follow a traditional format with timed downhill rides and mandatory uphill climbs that are not included in a racer's overall time.
Also happening as part of the festival Friday is the Maxxis Pumptrack Drag Race put on by Evil Bike Company of Bellingham.
This race will put bikers head-to-head on the pumptrack at Waypoint Park. Each race will have two competitors at a time going against each other on the track from 1–4 p.m. July 8.