WTD
What's the Deal With: The Blue Canyon Coal Mine company monument?
23 miners died after 1895 mine explosion
July 6, 2022 at 5:50 a.m.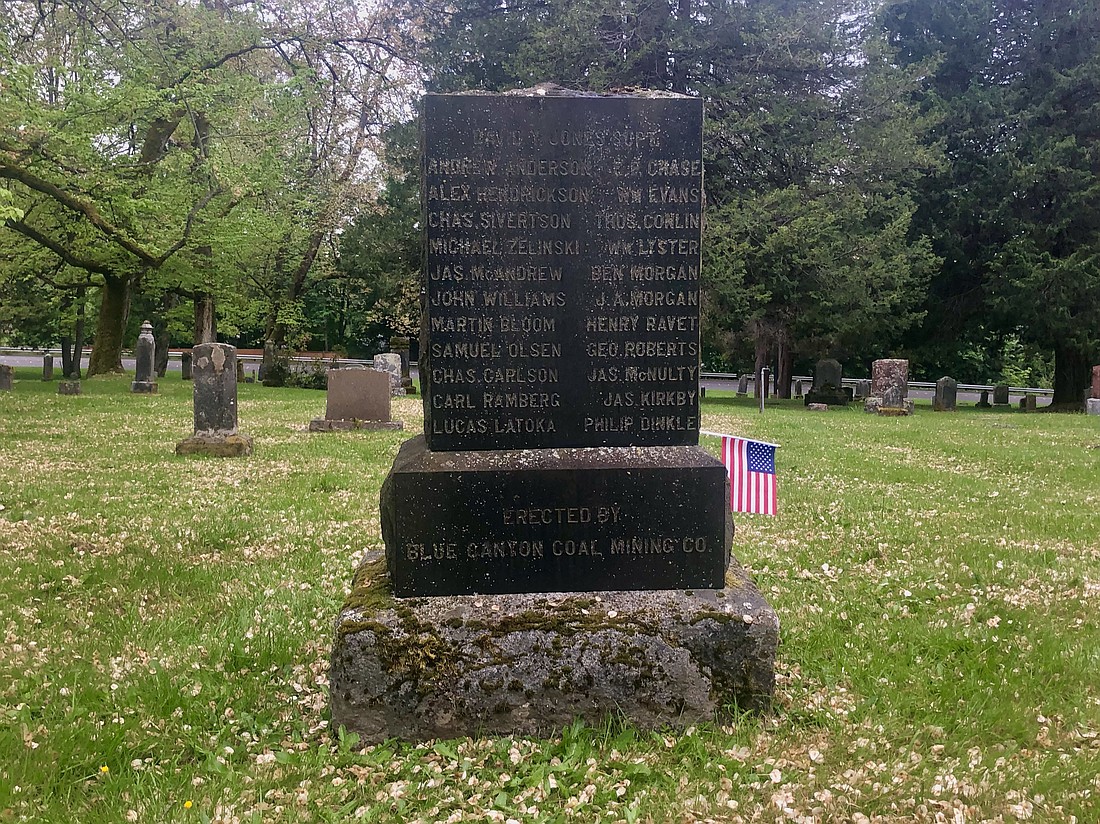 ---
---
A gray monument in plot C of the Bayview Cemetery lists 23 names — the victims of one of the biggest mining disasters in Washington state history. 
The Blue Canyon Coal Mine, located on the southeast shore of Lake Whatcom, blew on April 8, 1895. Nearly every miner on shift that day died. 
Retired Western Washington University geologist and local historian George Mustoe said Blue Canyon was a "notoriously bad mine" in terms of methane. A spark set off the explosion. 
Volunteers helped clean and place the dead men — who had been taken from the mine and laid out in the blacksmith's shop in Blue Canyon City — in their coffins. One of the volunteers was New Whatcom Mayor Alfred L. Black, according to the April 10, 1895, edition of the New Whatcom Daily Reveille. 
"Imagine a Bellingham mayor going to a mine disaster and becoming one of the body washers … that happened at Blue Canyon," Mustoe said. 
WTD runs on Wednesdays. Have a suggestion for a "What's the Deal With?" inquiry? Email us at newstips@cascadiadaily.com.