Health
Reproductive rights uncertain after Roe's demise, even in Whatcom
Patients worry contraceptives are next, Planned Parenthood CEO says
July 6, 2022 at 5:00 a.m.
|
Updated July 7, 2022 at 3:29 p.m.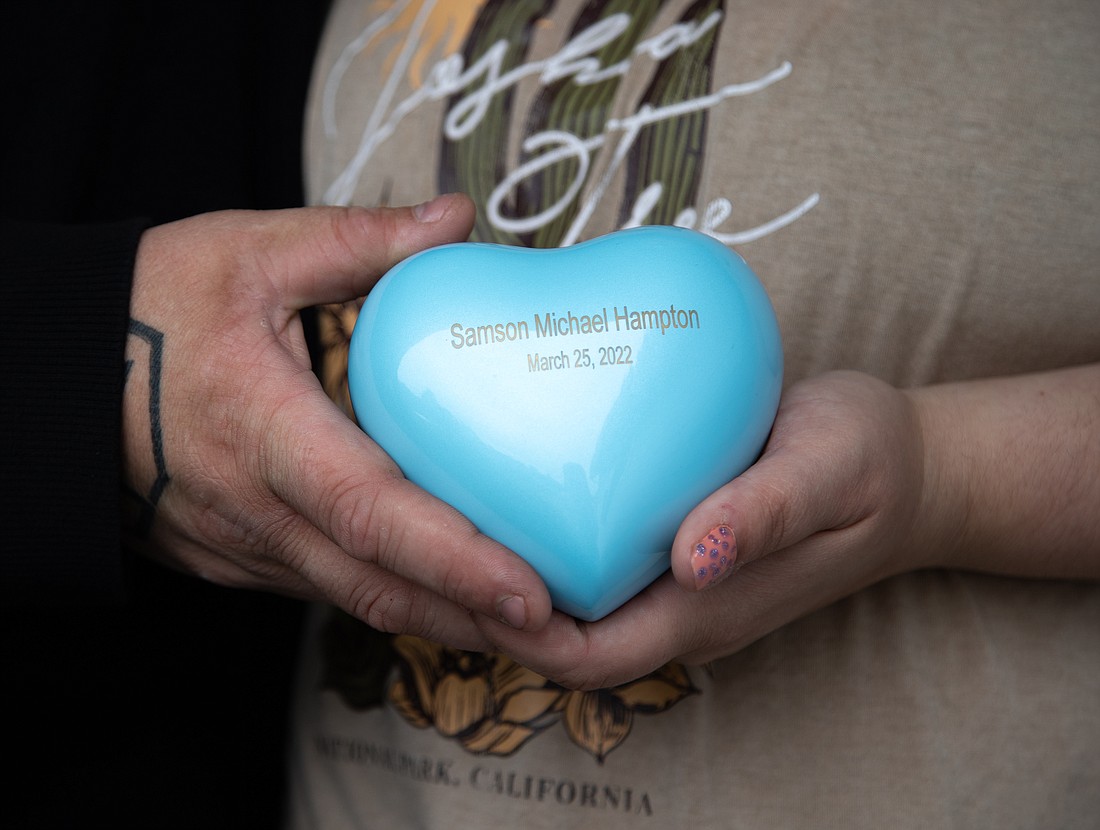 ---
---
Though it is at the far corner of a strongly pro-abortion state, even Whatcom County has felt the tremors of the U.S. Supreme Court's decision last month to end federal abortion rights by overturning Roe v. Wade.
Linda McCarthy, CEO of Mt. Baker Planned Parenthood, which operates the county's only abortion clinic, said "it has been business as usual" but even busier at the local organization's clinics in Bellingham, Mount Vernon and Friday Harbor.
For now, patients seeking abortions should know that Mt. Baker Planned Parenthood clinics are booked three to five weeks in advance as they try to catch up from a backlog that developed during the COVID-19 pandemic. Planned Parenthood kept its clinics open but reduced staff to meet social-distancing requirements and couldn't keep up with patient demand, McCarthy said.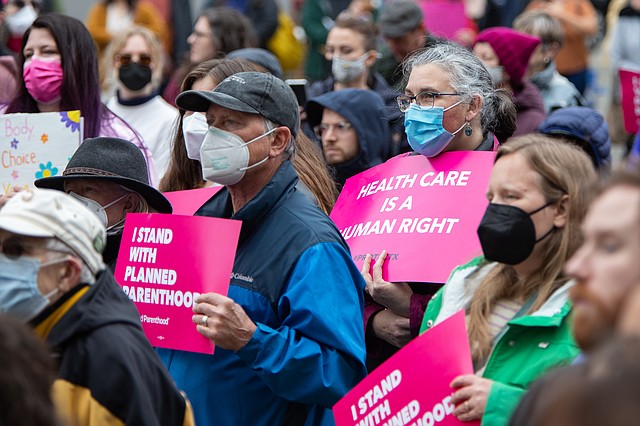 Patients have new questions, too, McCarthy said: How will the Roe v. Wade ruling affect them? And, even more concerning for some, what might happen to other protected health care rights, including contraception?
"It has gotten people's attention in a way that is intense," McCarthy said of the high court's ruling.
Washington state has some of the strongest abortion rights in the country, McCarthy said. Abortion is legal in the state until the fetus becomes viable, which means it can survive outside the uterus with medical assistance — usually not until 24 or 25 weeks into a 40-week pregnancy. Abortions are allowed later in the pregnancy to protect the health or life of the person carrying the child. 
Other elements in the state's abortion laws are outlined by the Department of Health: Minors can get abortions without their parents' consent. The state requires all regulated health plans that include maternity care to cover abortion care.
Abortion services in Whatcom County
While the state has made a point of increasing access to abortions, options in Whatcom County are limited simply because PeaceHealth, the county's largest medical provider, doesn't offer abortions or refer patients to a clinic that does. PeaceHealth released a statement on the same day the Supreme Court issued its decision to say nothing would change at the Catholic health care organization, considering that abortions have always been in conflict with its values.
PeaceHealth offers more reproductive health care than some other hospital systems in the U.S., as McCarthy pointed out. A list of reproductive health services at PeaceHealth St. Joseph Medical Center, available online from the Washington State Department of Health, includes all FDA-approved birth control methods and emergency contraception following a sexual assault. PeaceHealth also treats patients with ectopic pregnancies by removing the unborn fetus.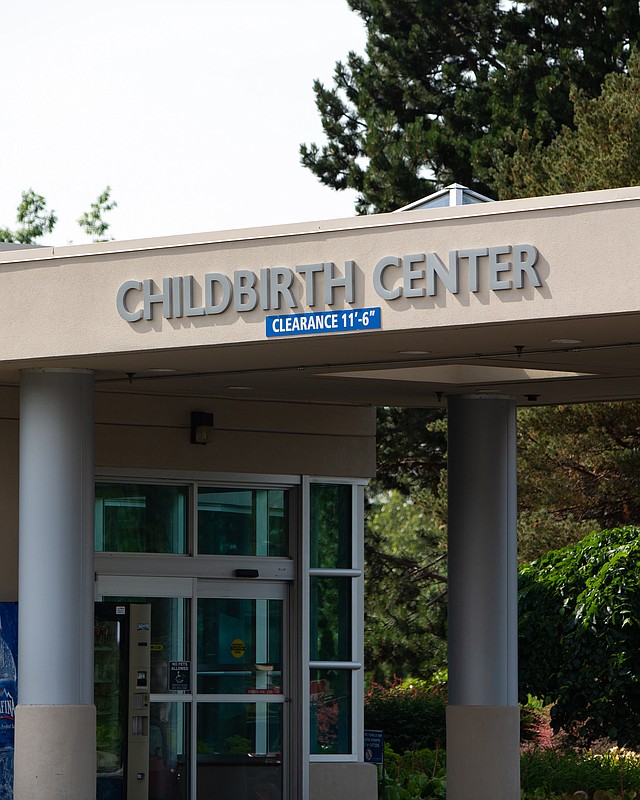 Ectopic pregnancy occurs when an embryo attaches somewhere outside the womb, typically in a fallopian tube. Fetuses can't survive ectopic pregnancies, and the person carrying the child is at risk of an internal rupture.
But PeaceHealth's regional office equivocated on the question of how it treats ectopic pregnancies. One approach is to remove the fallopian tube, which can affect a person's fertility. The other is to administer a drug called methotrexate, commonly used in abortions.
When asked which of these two treatments are available at PeaceHealth, Bev Mayhew, PeaceHealth Northwest's marketing and communications director, provided a statement: "Regarding ectopic pregnancy, PeaceHealth employs the 'best practice standard of care' to remove the pathological tissue that threatens the life of the mother." She declined to elaborate, although she highlighted PeaceHealth's emphasis on the private relationship between provider and patient in determining "medically appropriate care."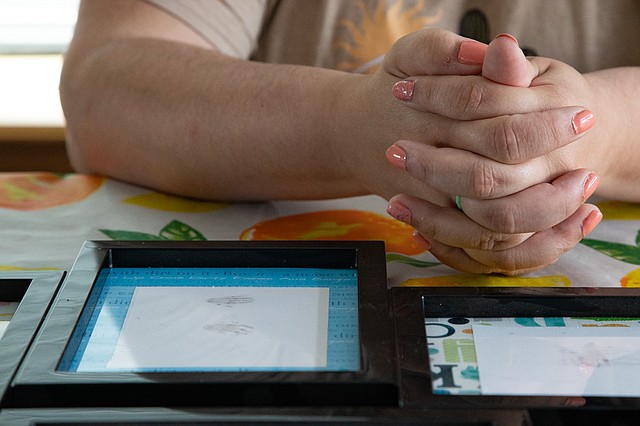 In March, Allison Hampton, 29, underwent a medically necessary abortion procedure. The baby she and husband Dylan, 27, had been making room for in their Birch Bay home, building a crib for, buying toys for, was found without a heartbeat at 21 weeks. 
"It was terrible," Hampton put bluntly. "We went for an ultrasound and he was gone."
Devastated, Hampton was forced to carry her dead fetus for a week before traveling to UW Medical Center in Seattle for an abortion. Unable to pass the fetus on her own, Hampton would have likely succumbed to septic shock if she continued to carry Samson, who she named following his death. She was told to watch for signs of infection, such as a fever, during the weeklong wait. 
She and Dylan had been trying to conceive another baby for two years to join their two boys, 8-year-old Maximus and 4-year-old Coleson. 
"I have two kids to take care of," Hampton said, motioning to her two boys, "I can't just leave them because I'm carrying a baby that could kill me."
Mayhew said PeaceHealth only handles fetal deaths in the first 14 weeks of pregnancy. This is not based on principle, Mayhew said, but rather a lack of credentials among PeaceHealth's providers. These patients are typically referred to another doctor in Seattle.
"We don't have any physicians that are credentialed in that procedure" beyond 14 weeks, Mayhew said.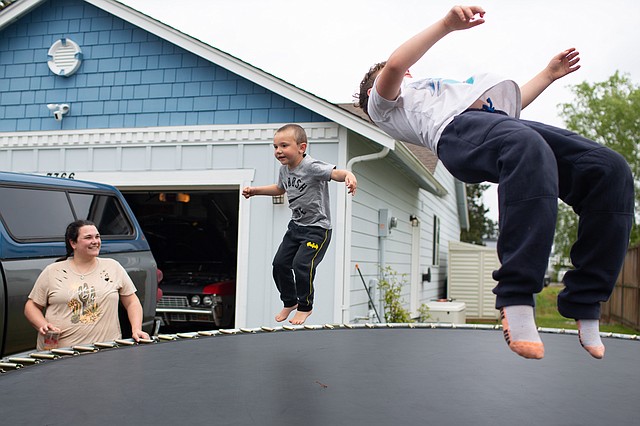 Outside of PeaceHealth, individuals seeking medical care in Whatcom County may go to the Family Care Network, which has more than a dozen clinics and urgent care facilities in Whatcom and Skagit counties. Family Care Network also does not provide abortions but will refer patients seeking an abortion to the appropriate clinic, said Michele Anderson, the network's communications director.
Not an abortion clinic
Google "abortion services Whatcom County," and the first result may be the Whatcom County Pregnancy Clinic in Bellingham. In fact, the only options in Whatcom and Skagit counties are Planned Parenthood's Bellingham and Mount Vernon clinics or Skagit Regional Health, which provides surgical abortions in the first 13 weeks. 
Whatcom County Pregnancy Clinic's Google search result may be a quirk in the search engine because the clinic does not provide abortions, and Doddie Honrud from the clinic's media team said the nonprofit does not pay for a higher placement in search results. 
The Whatcom County Pregnancy Clinic is a so-called crisis pregnancy center, one of more than 1,000 such clinics that exist to reduce the number of abortions in a community. The Pregnancy Clinic provides pregnancy tests, ultrasounds, testing for sexually transmitted infections and counseling on all the options available to a pregnant person, including "abortion risks and procedures," as the clinic's website states.
"If a woman comes into the clinic seeking an abortion, we inform them that we do not perform or refer for abortion," Honrud said in an email to Cascadia Daily News.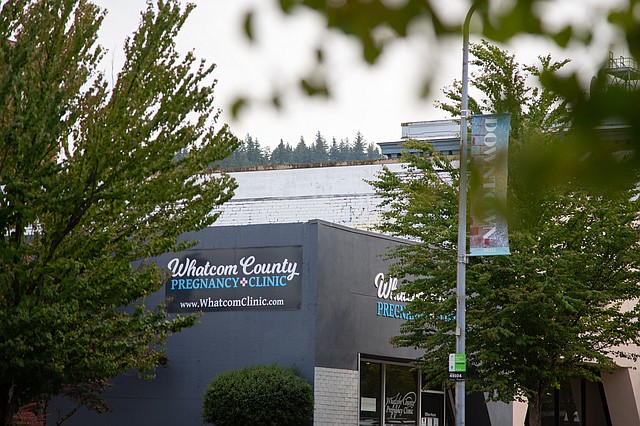 McCarthy said Planned Parenthood patients who had visited the Pregnancy Clinic first have reported feeling misled about what the clinic would provide and how much time a patient had before needing to make a decision.
Recently, McCarthy said, Planned Parenthood patients have come in with more far-ranging concerns. As The Washington Post reported, Supreme Court Justice Clarence Thomas suggested in the written decision overturning Roe v. Wade that the court should review similar cases, such as Griswold v. Connecticut, which secures a married couple's access to contraceptives. 
Those who support access to reproductive health care are paying close attention to what the court does next. People are coming to Planned Parenthood's clinics now to inquire about contraception options, given the uncertain future of the Griswold case.
"That is alarming that we have patients who are concerned about whether they would lose the right to birth control," McCarthy said.
The Planned Parenthood CEO said she expects to see more changes at abortion clinics as the fallout from the end of Roe v. Wade ripples through the nation's more conservative states. Every abortion clinic, including the one in out-of-the-way Whatcom County, will start to see more out-of-state patients, McCarthy predicted.
"It's going to play out over several weeks or even months, so this is a story that will be told for quite a while," she said.
'100 percent everybody's choice'
For most people, a life-saving procedure isn't the first thing they think of when they hear "abortion." Hampton said she received an outpouring of support from friends and family, even old high school friends. She wanted her baby. And her heartbreak was palpable to those around her. Hampton suspects many people in her life didn't even know the procedure she had was considered abortion until she posted to her Facebook page following the overturn of Roe v. Wade. 
To Hampton, protecting abortion does not depend on the scenario; it's a right and a choice everyone should have.
"I don't have a girl, so I don't have to worry about that future, but I do worry about my boys and what they are going to have to deal with when they're older … I'm teaching them that this is 100 percent everybody's choice. It's not up to any of the governments to say what we can or can't do with our bodies," Hampton said. "People don't want kids, and that's OK."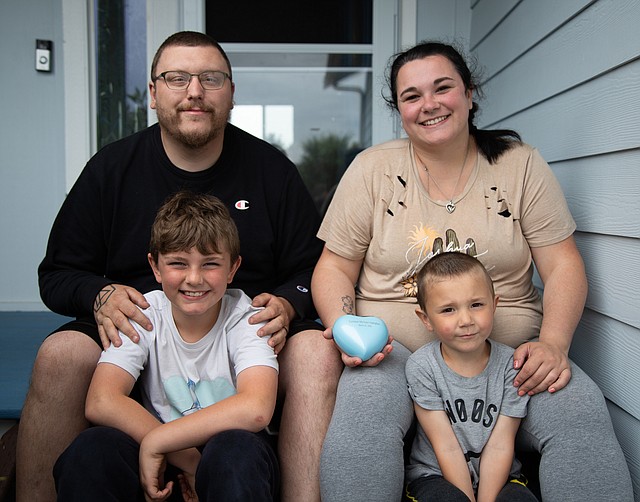 This story was clarified at 3:29 p.m. July 7 to eliminate the inference that PeaceHealth turned Allison Hampton away from receiving care. Hampton was informed by her doctor to pursue the procedure in Seattle and never attempted to seek care at PeaceHealth. It was also clarified that PeaceHealth lacks providers with the credentials, not the qualifications, to perform fetal removal after 14 weeks.