Business
Employees at second local Starbucks vote to unionize
'We have people that are just trying to make ends meet'
July 6, 2022 at 2:18 p.m.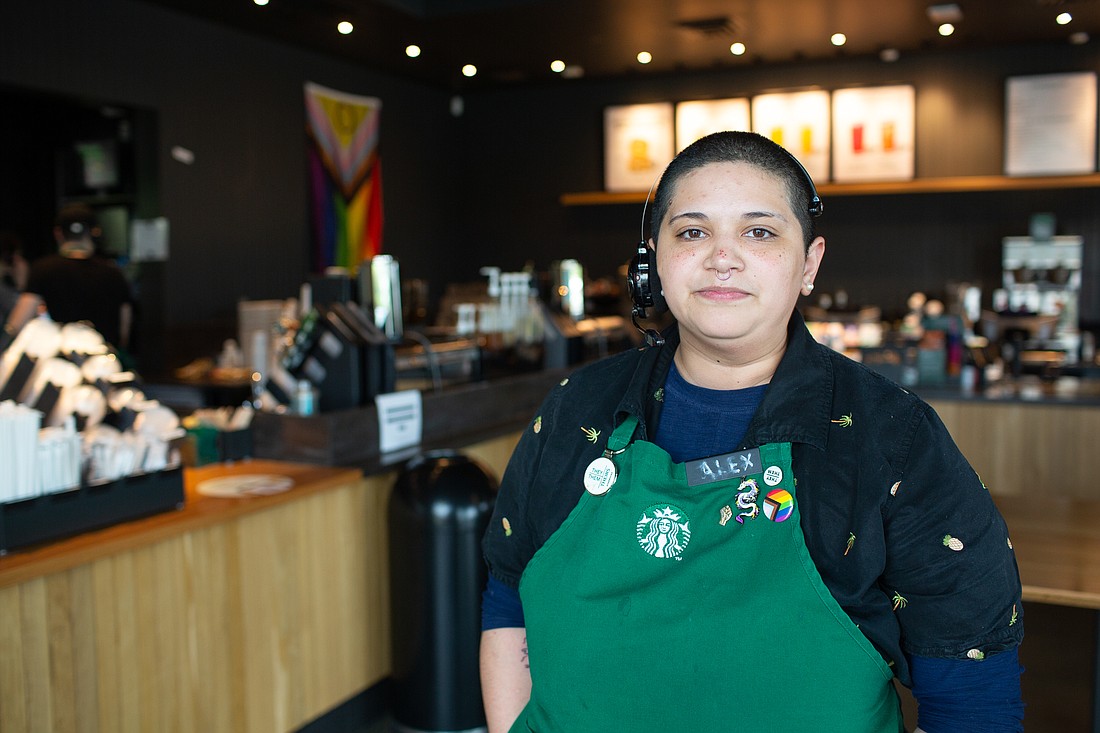 ---
---
Employees at Bellingham's Cordata Starbucks location overwhelmingly voted to form a union Wednesday, making it the second official Starbucks union in the city.
Votes were counted by the National Labor Relations Board (NLRB) Wednesday afternoon. Though there are 23 eligible voters at the store, 16 cast votes in the election. Starbucks lawyers challenged three votes, meaning only 13 were counted. Of the 13 votes, 10 voted in favor of unionization, and three voted against. 
When employees at Bellingham's Cordata Starbucks location announced plans to unionize in May, they knew it would be an uphill battle.
Support for the union at the store was strong after months of constant turnover, serious health and safety concerns, low wages and an interim CEO actively bashing unionization. 
"All of these things that we're struggling with — wages, pay, scheduling, inconsistent management — all of these are things that can be aided with a union," said Alex Ruderman, one of the store's shift leads. 
Ruderman, who has worked at Starbucks for about four years, said corporate's union-busting tactics have been over-the-top at Cordata, especially following the successful unionization of another Bellingham Starbucks. 
"It just looks bad on upper management to have another store unionize," Ruderman said. "The union-busting is coming a little bit harder at our store."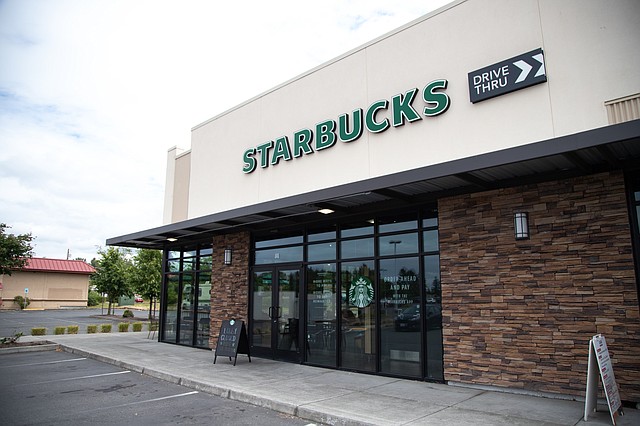 Since the store filed its union petition May 10, managers have been hosting one-on-one meetings with each employee, warning them about the dangers of unionization. 
"Management has these one-on-one conversations with all of the partners that are organizing, and saying, 'If you're planning on unionizing, if you organize, you could lose all of your benefits,'" Ruderman said. "That is technically illegal because they are not allowed to tell us that we cannot have benefits. They're just trying to scare everyone into thinking they should vote no."
The anti-union tactics employed by managers, including the one-on-one meetings, as well as fliers and handouts encouraging employees to "vote no" around the store, have been used in stores across the country, leading to hundreds of NLRB filings.
"A lot of these conversations end up violating the NLRB restrictions, so we have a lot of violations already submitted through Workers United," Ruderman said. 
Ruderman will serve as one of several witnesses in an upcoming investigation into national unfair labor practice charges, filed by the NLRB. 
Howard Schultz, the company's interim CEO, has been critical of union efforts since taking the helm in April. Starbucks Workers United accused Schultz of violating labor laws in early June when he told New York Times reporter Andrew Ross Sorkin he did not plan to "embrace the union." 
Schultz said the company's customer experience "will be significantly challenged" if a third party was integrated into the business. 
Sarah Albanesi, a spokesperson for the Starbucks Corporation, maintains the company was not participating in union-busting, but rather enforcing existing policy. 
Employees' interest in a union "doesn't exclude them from following the policies and standards that we have always held one another to," she said in late April. "We have been consistent in continuing to enforce those policies and will continue to do so."
Ruderman said the store's union efforts aren't just about existing policy, but also health and safety concerns, including ongoing harassment of employees and poor working conditions. 
"We have partners leaving the store every day crying over customers being hurtful or working under conditions that are just stressful," they said. 
Last winter, when Bellingham saw record-breaking cold temperatures, Ruderman said the building did not have a heater. 
"Our building was only 42 degrees inside, and we're working with a drive-through window open when it's 11 degrees outside," they said. 
Employees also face continued harassment from customers, many of whom make transphobic and homophobic remarks, with little support from corporate or management. 
On a regular basis, employees also endure threats made by a man who frequents the Cordata location with weapons. He visits often enough — despite him being trespassed from the store — that employees have named him "the hatchet man."
"We do call the police because he's made threats to baristas and has a weapon, but there's never any follow-up or acknowledgment with things like that," Ruderman said. 
Like other stores in the district, which includes about a dozen coffee shops across Bellingham, Lynden, Ferndale and Blaine, the Cordata location reported significant turnover in recent years, with baristas, shift leaders and managers leaving without notice. 
"Over the past few months, we've seen a lot of turnover in management," Ruderman said. "It's fallen on people who are being paid significantly less money to manage the store because management hasn't really been present."
Ruderman said many of their coworkers are concerned about low wages. Though Starbucks employees around the country make an average of $17 per hour, more than the Washington state minimum wage of $14.49 per hour, it's still hard to make ends meet in Bellingham, where the cost of living is high and inflation continues to rise. At Cordata, the highest-paid baristas make around $17.89 per hour, and the shift supervisors make about $20.50. 
"None of us make enough money to live on our own," Ruderman said. "We have students. We have parents. We have people that are just trying to make ends meet, and it's very difficult to work a job that doesn't pay us enough to live."
Ruderman said the "progressive Starbucks" people "fell in love with" isn't real. 
"The Starbucks where they call us partners, where they try and make it sound more equitable — it's just a PR move," they said. "They're still profiting billions while their employees are being hurt by a pandemic and not making enough money to make ends meet."