Breaking News
Home-built kit plane crashes into car, building at Anacortes Airport
Pilot left with injuries to the face
July 5, 2022 at 1:49 p.m.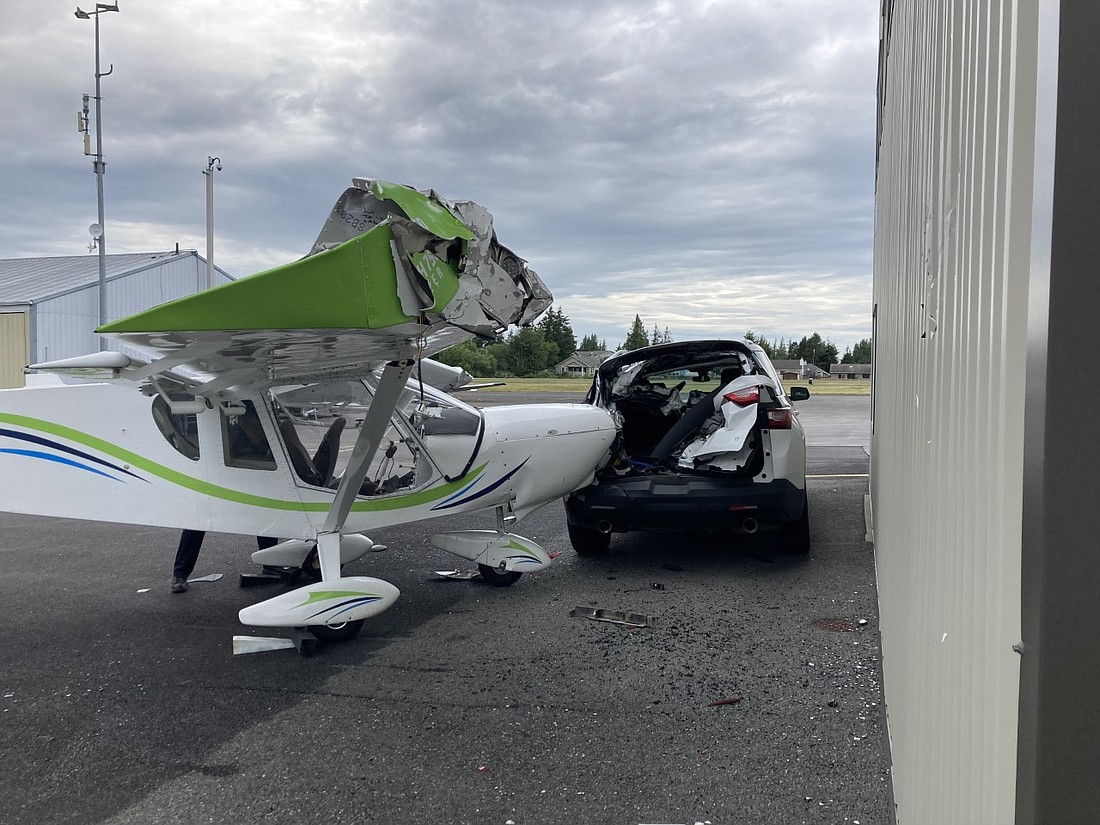 ---
---
An airplane crash at Anacortes Airport on July 4 left a 73-year-old pilot injured. 
The pilot was flying a home-built kit plane when it lost electrical power and crashed into a building and a car parked near one of the airport's buildings.
Bystanders said the plane came north on the taxiway at full power, and when the pilot attempted to turn west, he collided with a Chevrolet Traverse and part of a nearby building. They turned off the power after the collision and told police the pilot was unconscious for five minutes afterward. 
When officers arrived, they found the pilot standing outside the plane with lacerations on his forehead and face, according to a press release from the Anacortes Police Department. The pilot was transported to Island Hospital. The pilot's wife said the plane's throttle cable had not been working properly recently.  
The car was damaged on its rear left portion and the driver's side, according to police.
Port of Anacortes staff told the police that the Federal Aviation Administration and the National Transportation Safety Board had already been notified of the crash. The Safety Board's investigation is set to begin on-site Tuesday.