Safety
Quiet consequences of the Fourth of July
Holiday weekend can be a nuisance to pet owners, veterans and environment
July 3, 2022 at 5:00 a.m.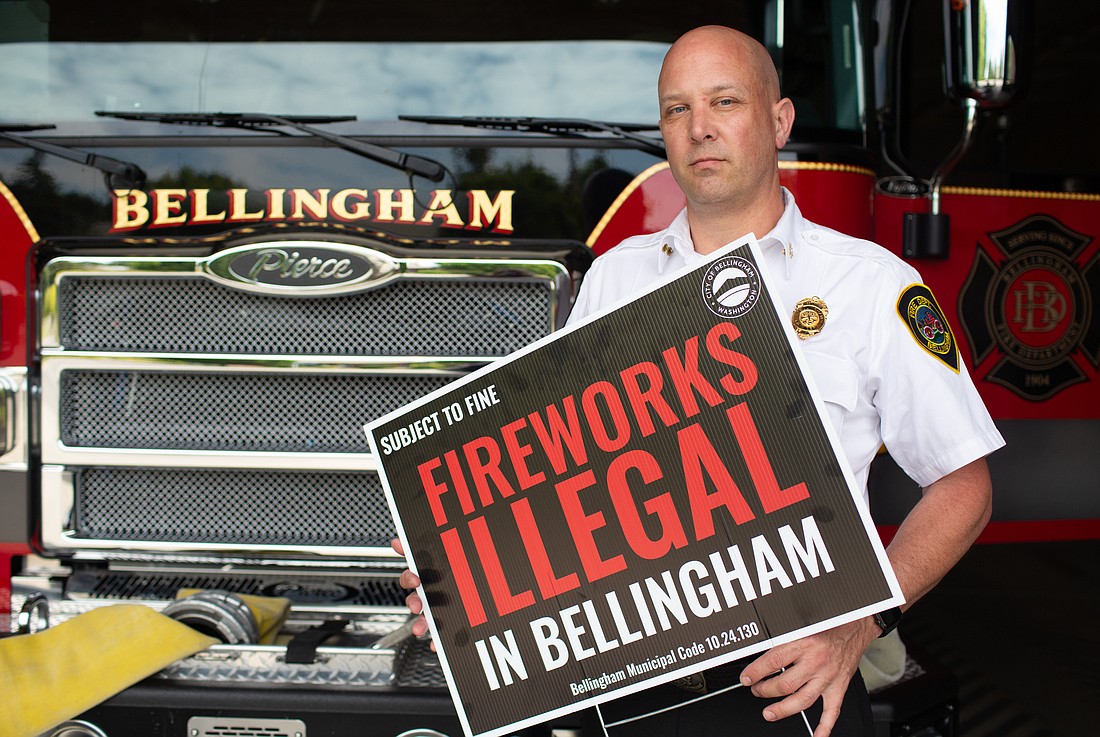 ---
---
For many, Fourth of July weekend is a time of celebration, relaxation and ringing in the summer with pyrotechnic patriotism.  
It's also a weekend rife with fires, injuries, property damage and terrified pets, and is one of the hardest times of the year for those with PTSD who endure a constant barrage of fireworks.  
In 2014, Bellingham City Council adopted municipal code 10.23.130, outlawing the use of any fireworks within the city limits of Bellingham, even those purchased legally at merchants around Whatcom County. Punishment for using fireworks in Bellingham is confiscation and a fine ranging from $250 to $1,000. 
But firework-use in the unincorporated areas of the county are not subject to any fines or citations by the Whatcom County Sheriff's Office, and the discrepancy in fireworks laws between the county and the city can lead to difficulties enforcing any of the current laws on the books.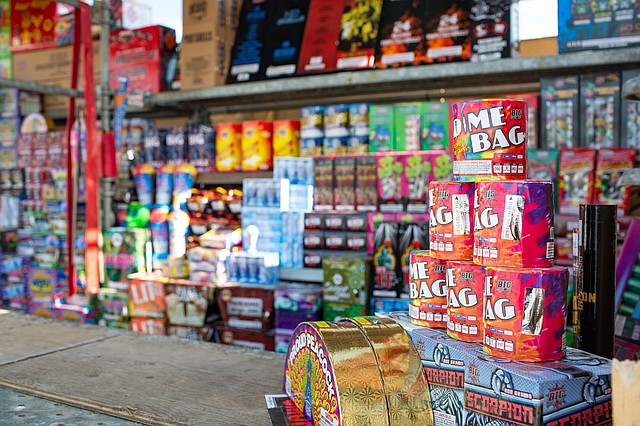 Most other cities in the county allow for the purchase of fireworks over weekends leading up to the holiday. In Blaine, fireworks can be used from 10-12 a.m. on July 4. In Ferndale, they can be shot off from 9-12 a.m. on July 4. Fireworks are legal for use in Lynden from 9 a.m. to 11 p.m. on July 1, 2, 3 and 5, and from 9-12 a.m. on July 4.  
Kathleen Sparkes, a Whatcom County resident who lives near the city limits of Bellingham, said skirting Bellingham fireworks regulations is as easy as walking down the street.  
"All you have to do is step over a line in the sidewalk and you can let off your fireworks legally," Sparkes said.  
Sparkes' concerns with the fireworks buzzing around her neighborhood are not just damage due to fires, but also the toll that it takes on her beloved dog, Lucy. Before the pandemic closed international travel, Sparkes and her husband spent Fourth of July weekends in Canada to avoid the usual night of sitting in their bathtub comforting their frightened dog.  
"We were fortunate enough that we could drive up to Canada and we would spend, at least, the third, fourth and fifth in Canada. But that's not an option for most people," Sparkes said. "It's a shame that I have to leave my country because the stress levels become so high. On a patriotic holiday, I have to leave my country. How ironic is that?" 
Even with fireworks being illegal in Bellingham for over eight years, Fourth of July weekend is still one of the busiest times of year for emergency services, Bellingham Fire Marshall Ron Richard said.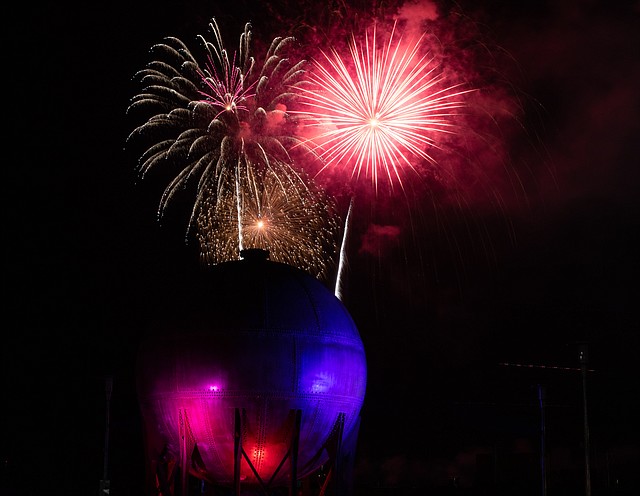 Calls for fireworks-related injuries have gone down over the years since the law was passed, but Richard said fire calls are always consistent during the early days of July. 
"That July Fourth holiday period, regardless of whether it's on a weekend or not, tends to be very busy," Richard said. "There are just more people out and about, so it's difficult to only focus on fireworks, for sure. There are still a fairly consistent number of fire-related calls, but in terms of injuries, it seems like those have tailed off." 
Richard said although any kind of firework use is prohibited in Bellingham, and that any type of firework can cause serious injury, most of the injuries his department responds to are due to deliberate misuse. 
"Oftentimes, when you do see injuries related to fireworks, it's people holding on to the fireworks, or shooting fireworks towards somebody," Richard said. "There have been some tragic circumstances where people have either been too close, or been holding on to fireworks, where it did some very permanent damage to their bodies." 
Fires, injury and stress to pets are obvious consequences of this time of year. But fireworks can also be an insidious problem for those in Whatcom County who suffer from PTSD.  
Dr. Bridgett Cantrell, a certified trauma specialist and mental health contractor for the Department of Veterans Affairs War Trauma Program, has worked with people undergoing forms of post-traumatic stress disorder for nearly 30 years. She said this time of year is difficult not only for combat veterans but for anyone who has experienced violent traumatic events. 
"When we're looking at fireworks, we're not just looking at combat vets," Dr. Cantrell said. "We're looking at law enforcement, we're looking at survivors of violent crime, we're looking at car accident victims." 
Cantrell said it isn't just the loud booms of fireworks that can be a trigger, but also the sights and smells of explosions, large crowds of people and commotion late into the night that can all snowball into a larger episode.  
"It's like holding beach balls under the water," Cantrell said. "You could hold one. But you can't hold several, it's too fatiguing."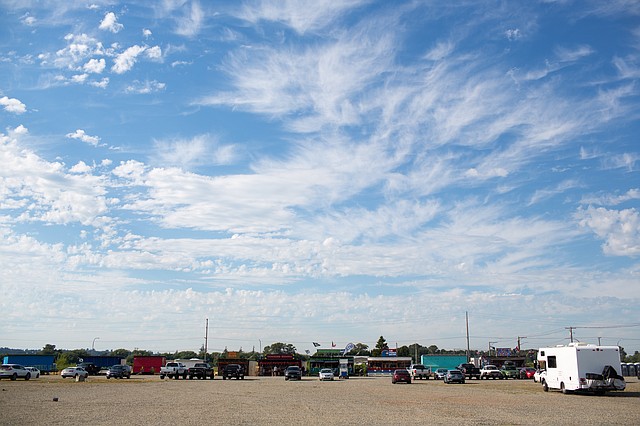 Fireworks of any kind are illegal in Bellingham city limits, and the Washington State Patrol has produced a list of fireworks that are illegal throughout the state to inform those who are determined to continue the fiery tradition.  
"As civilians, as citizens, I think it's extremely important that we all have a responsibility to watch out for each other and be really respectful of how these types of events do affect the people that have had traumatic events," Dr. Cantrell said. "You never know how a person is going to react, but we do know that this is a very difficult time of year."