Soccer
Bellingham United FC draws with Washington Premier in back-and-forth battle
Upcoming matches will determine Evergreen Premier League playoff seeding
July 2, 2022 at 8:05 a.m.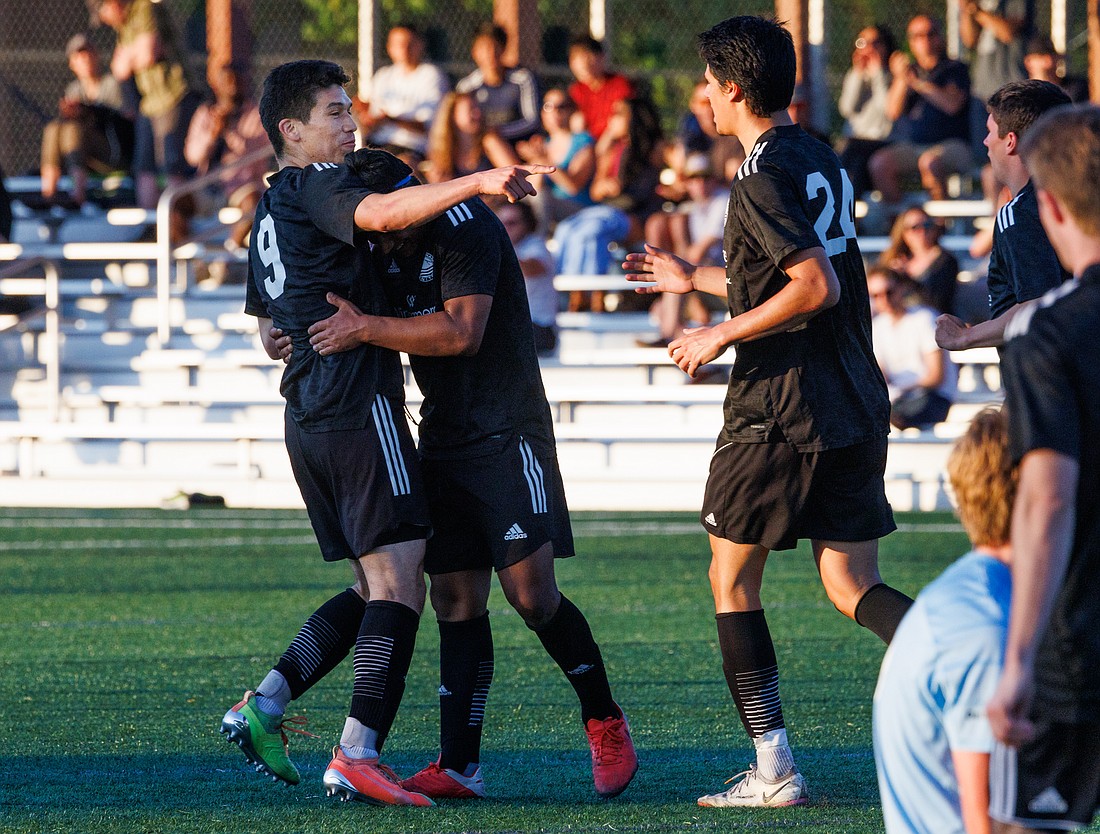 ---
---
Three goals in the final 20 minutes of Friday night's 2-2 draw between Bellingham United FC and Washington Premier FC meant neither team came away with a crucial three points in the search to secure a home-field playoff advantage in the upcoming Evergreen Premier League playoffs.  
After going up 1-0 in the final minutes of the first half, host Bellingham United found itself in need of an 87th-minute equalizer after Washington Premier scored in the 72nd and 79th minutes to take the lead at Whatcom Community College's Orca Field.  
Ivan Colin's 87th-minute equalizer — a low ball slotted across from the right side of the 18-yard box — came after a second half that saw Washington Premier gradually gain momentum. Bellingham maintained possession and a high press during the first half, with few chances for the visiting side and key clearances by the Bellingham United backline, including centerback and captain Spencer Wolfe.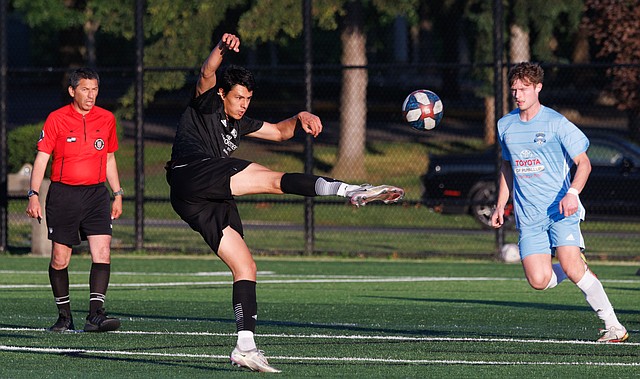 "[Wolfe] did everything he needed to do," Bellingham head coach Jason Conway said when talking about strong player performances on the night. "He put in a captain's performance tonight — he had to." 
Ali Tomasi's dipping ball from outside the 18 initially put Bellingham ahead in the 42nd minute. Tomasi's goal, his sixth of the season, ties him with teammate Eric Bunnell for the league's top goal scorer. 
It seemed as if Bellingham might grab a second goal quickly after its first. In the closing minutes of the first half, Bellingham had two more close chances, with a dummy ball left for Tomasi to take another shot just wide right, then a five-on-one Bellingham attack snuffed by a save at the top of the 18.  
The second half opened with a similar attack and space for Bellingham to build out of the back, until Premier equalized, then went ahead with a goal off a set-piece cross.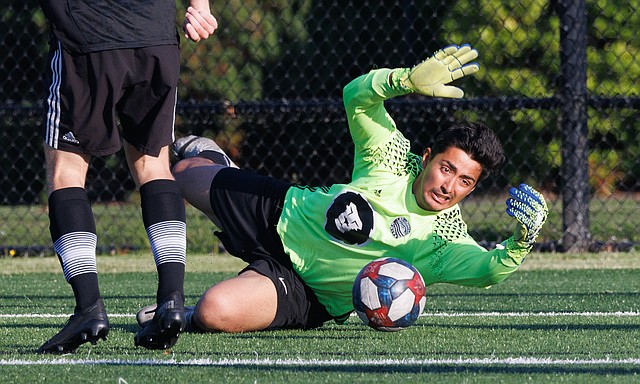 Bellingham goalkeeper Hector Gutierrez made several key saves throughout the game, putting a hard shot over the bar in the 62nd minute and lunging left to parry away a cross after a collision forced a rebound in the 77th minute. 
The two teams are familiar with close games against one another. Bellingham beat Premier 1-0 in the 2021 semifinals on its way to winning the league championships. In previous seasons' matches against Bellingham, Premier came away with key wins, with a 1-0 finals win in 2019 and a 3-2 semifinal victory in 2018. 
"It's a great rival," Wolfe said. "Every time we play them, it's a really good game. I would say, it's the two biggest clubs in our league ... so it's always really, really fun. It's competitive, it's good games. There's a little extra excitement when you play Premier, and I would say they'd say the same thing about us."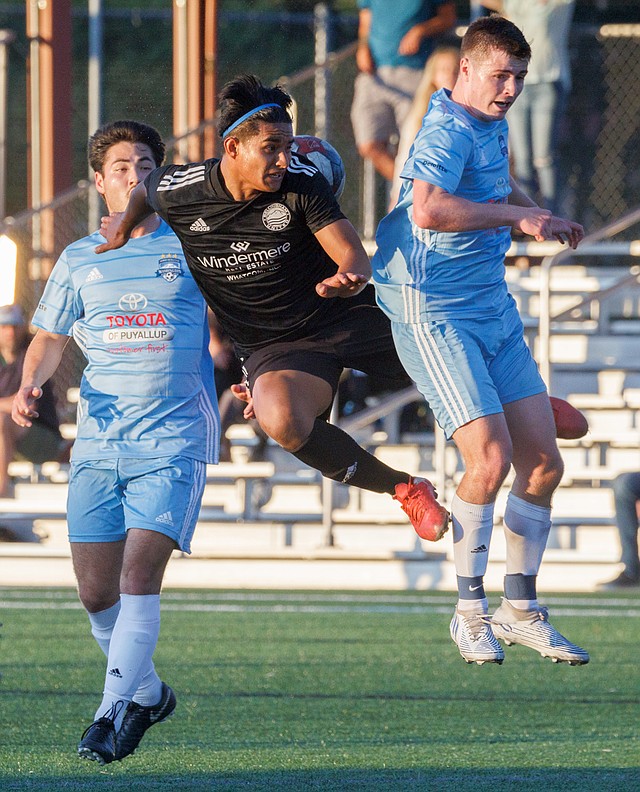 Bellingham United, currently ranked first in the Interstate-5 Conference, and Washington Premier, ranked second in the Interstate-90 Conference, have both clinched one of the four playoff berths for the Evergreen Premier League's 10 teams, alongside Yakima United and the Everett Jets.  
With one game remaining for each team, first- and second-place seedings are still up for grabs, with conference champions hosting their semifinal matches on the weekend of July 16–17. 
In the I-5 Conference standings, Bellingham currently sits two points ahead of the Everett Jets. If Bellingham wins against Northstar Bellevue next weekend, Bellingham will clinch first place. In the case of a tie or loss for Bellingham, seeding will depend on how Everett performs against the Vancouver Victory.