Law & Justice
Dozens take to streets in honor of Stonewall Riots
March followed Roe v. Wade rally
July 1, 2022 at 8:04 p.m.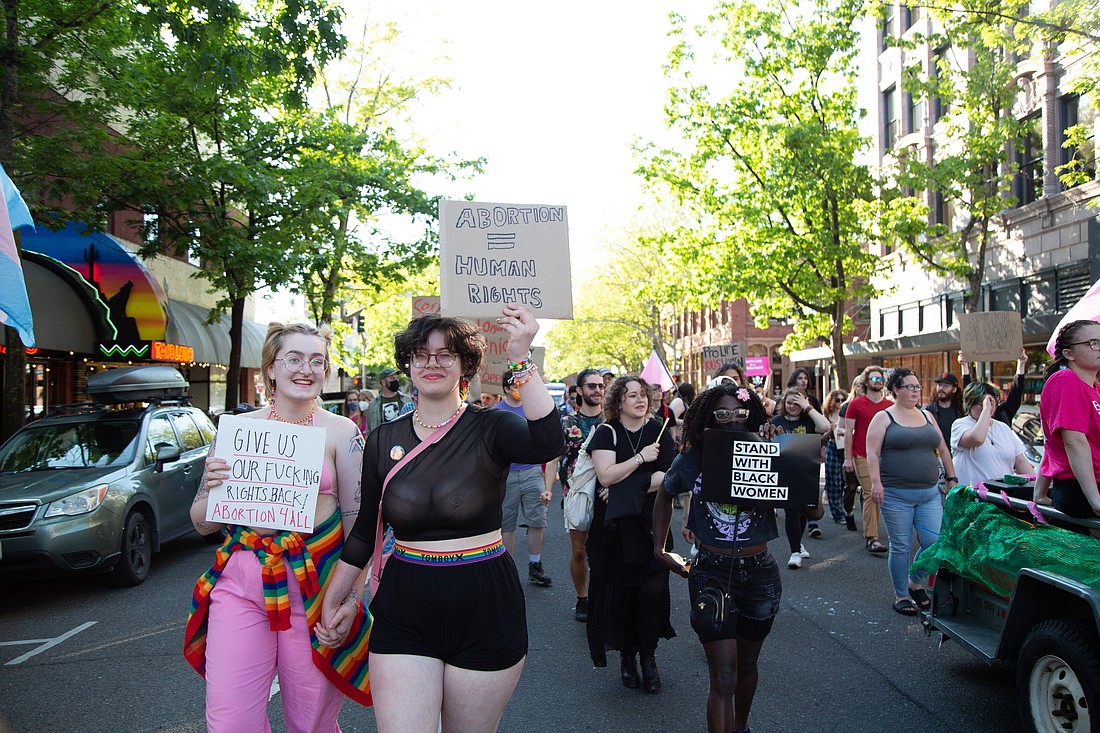 ---
---
Around 100 people carrying signs and flags marched through the streets of downtown Bellingham in honor of the anniversary of the 1969 Stonewall Riots on July 1. 
The Stonewall Riots were prompted after police raided the Stonewall Inn, a gay club in Greenwich Village in New York. 
The goal of Friday's march was to honor "the queers, queens and troublemakers who came before."
The march began at City Hall, immediately following a rally for reproductive rights after the U.S. Supreme Court's decision to rescind Roe v. Wade last week.
Whatcom Pride events will continue through the month of July.