Mountain Biking
Class is in session for mountain bikers reaching for improvement
Single-track coaching takes hold
January 27, 2022 at 5:35 a.m.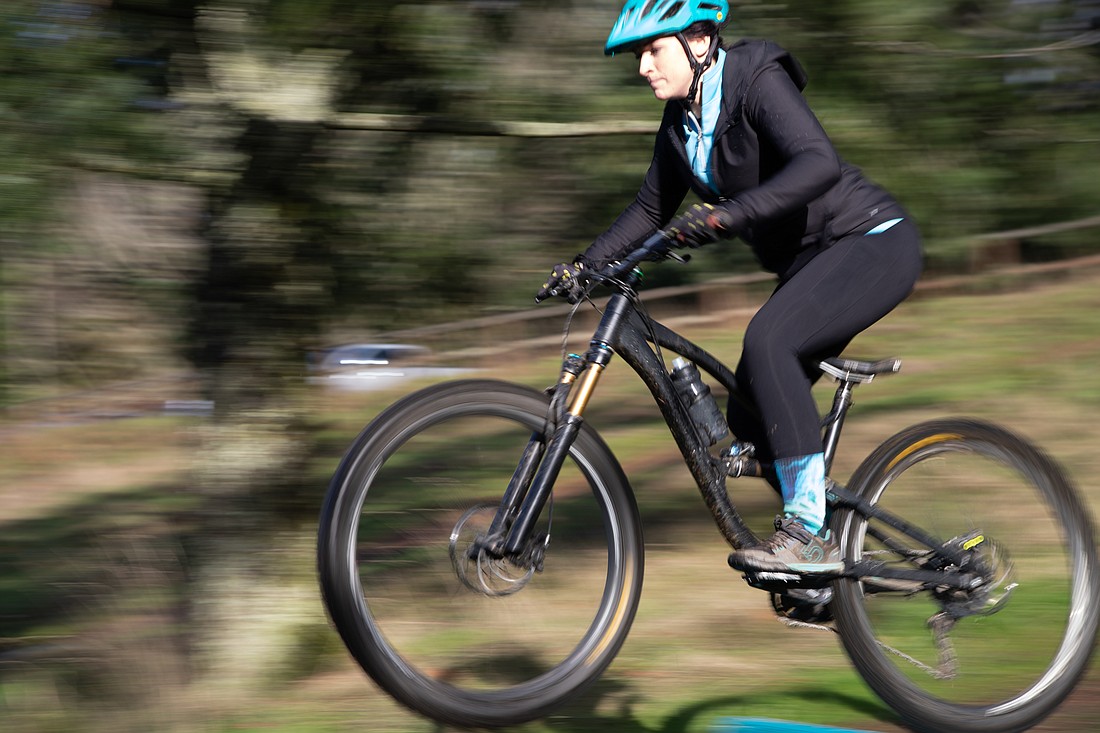 ---
---
An hours-long, overnight downpour has left Lake Padden's grassy field as soggy as a wet sponge. But three women taking Angi Weston's mountain biking class, undeterred, take aim at a small ramp, pedaling hard and getting ever-so-slightly airborne.
This is not the kind of jump that will make YouTube. It is, however, making their day. "Yes!" said Alex Pearman-Gillman after landing one. "That felt way better."
"That was incredible!" Ali Dahl said. "What just happened?"
Three riding buddies, all school teachers, are learning the building blocks of jumping on their bikes, the principles of loading and unloading weight, flying level, landing balanced and in control. Weston combines an infectious enthusiasm — her website features a picture of her taking a big bite of a donut — with expertise and technical chops that have made her one of the nation's most sought-after recreational coaches. Since 2018, she has built her Radical Roots company into a business where she annually coaches about 250 private or small group lessons in addition to larger groups and camps.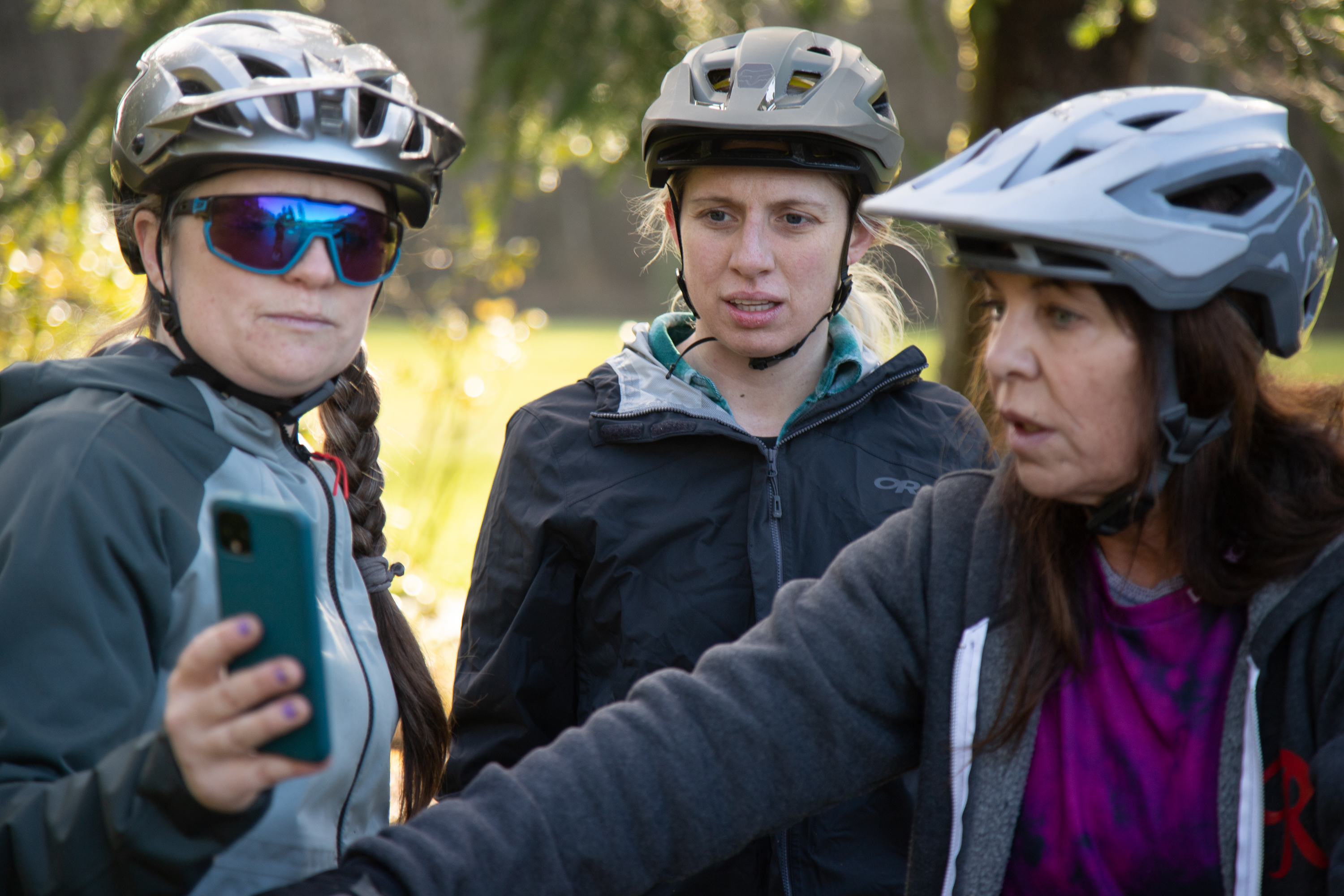 Not long ago, the idea of getting someone to coach you in mountain biking was unusual. You bought a bike, rode it into the woods — maybe with the amateur advice of a friend or relative — took your lumps and learned. But mountain bikers are getting smarter. Safer, too.
"Now, people are like, 'I spent $5,000 on a bike. Why not pay $1,000 to teach me how to ride the thing and not spend every weekend in the emergency room?'" said Mike Storm, whose Bellingham-based business, Intrinsic Flow is in its sixth year and taking off.
Up to half his clients are out-of-towners, from Portland, Seattle, Vancouver, even Singapore. Most of his referrals are word-of-mouth. He recently hired an accountant and plans to hire a part-timer to help with office work. He contracts with a handful of coaches to help with clinics for kids and adults.
"I saw it coming," he said. "I just had to get the boat in the water."
Male riders still make up the bulk of mountain bikers nationally and in the area, but kids have made serious inroads and more women are out there than ever. A step-by-step approach — Weston soon brings out a slightly bigger ramp and will also teach turns at Padden — can reduce the fear factor too.
"You can go as a total newbie and know you're not going to jump off a cliff or something," Weston said. "Women tend to be more apt to take lessons. Ninety percent of my clients are girls ... I  definitely see that growth happening. Since the pandemic, a lot of men are seeking lessons from me."
Weston and Storm aren't alone. Area coaches read like a who's-who in biking circles. In Whatcom County, there's Weston, a Western Washington University grad; Shaums March of March Northwest, USA Cycling technical coach and two-time UCI master's world champion and coaching certification developer; 2008 Olympic BMX bronze medalist and mountain bike world champion Jill Kintner, a Red Bull athlete who has been hands-on in developing local pump tracks. Then there's Kintner's partner, Bryn Atkinson, one of the world's best-known names in racing.
A new generation is benefitting. The Whatcom Mountain Bike Coalition has after-school programs being taught to hundreds of kids annually. Girls programs have become wildly popular. Weston's Radical Rippers brings 60 middle-school girls for eight weekly sessions. More than 100 girls are part of the Flying Squirrels (grade two to grade five) program, founded by Kari Young. 
"The girls who have been growing up doing it, they're going to stick with it ... It's happening right now," Weston said.