Books
Review: 'Mud, Rocks, Blazes' by Heather Anderson
Letting Go on the Appalachian Trail
January 26, 2022 at 5:35 a.m.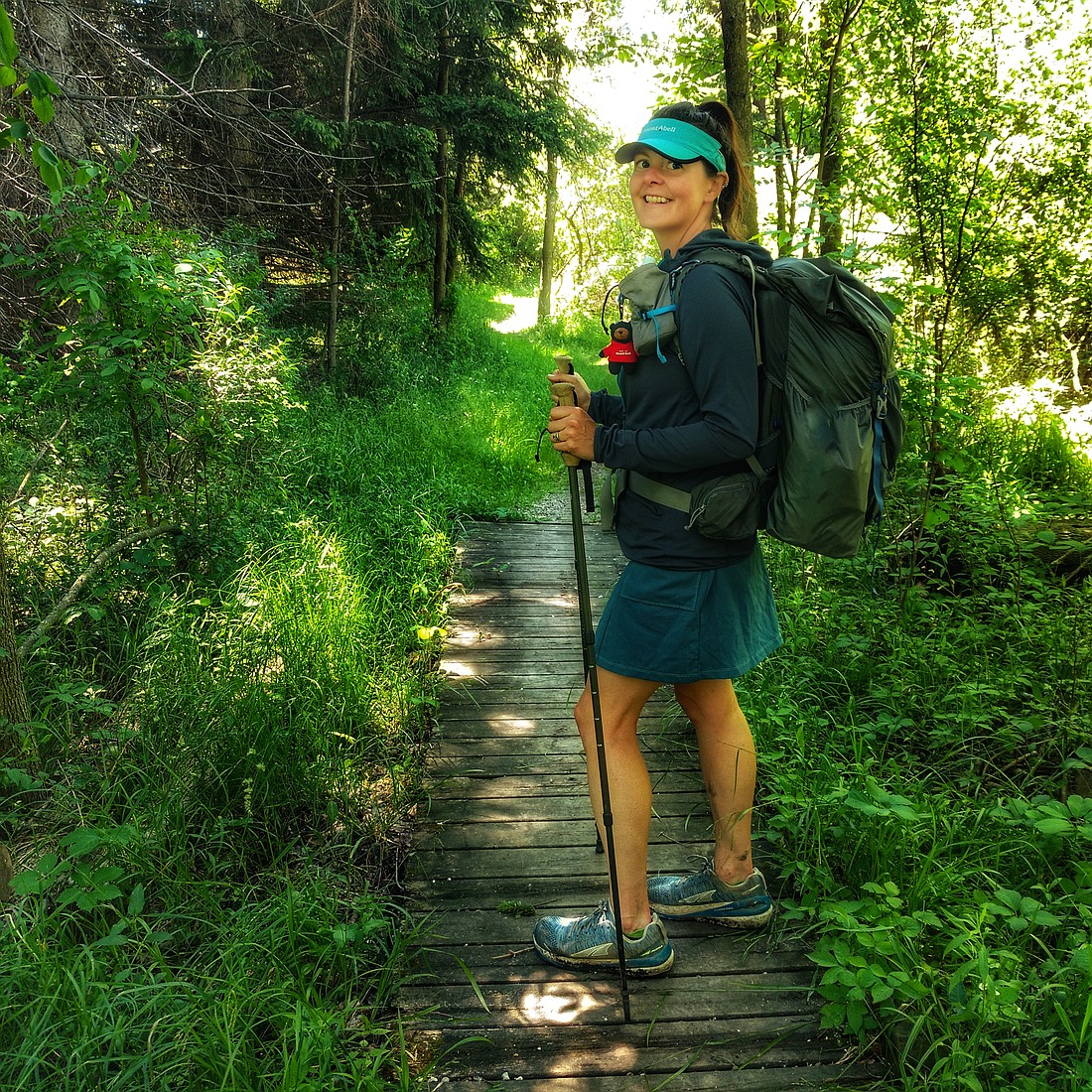 ---
---
In summer 2013, Bellingham-based Heather "Anish" Anderson set the fastest, unsupported time on the Pacific Crest Trail. She recounted the 60 day, 17 hour, 12 minute thru-hike in her 2019 memoir "Thirst: 2,600 Miles to Home." It is an exhilarating personal tale of a legendary feat, but the story of what happens next — which Anderson shares in her 2021 follow-up "Mud, Rocks, Blazes: Letting Go on the Appalachian Trail" — is even more inspiring for its universal message of grit, perseverance and love.

"Mud, Rocks, Blazes" begins as Anderson runs at night along the South Bay Trail in Bellingham. As she sprints up Taylor Dock and reflects on her time hiking the PCT, she wonders what's next. Soon, she realizes to be happy she needs to create a life on the trail. After failed attempts to complete the John Muir Trail and the infamous Barkley Marathon, Anderson begins to doubt herself and to question if her PCT record was a fluke.

How do you test yourself when you are a thru-hiking legend? Go back to where it all started: the punishing rocky spine of the Appalachian Trail.

Anderson's thru-hiking obsession began at the AT in 2003. A self-described awkward kid, she chose the 2,189-mile footpath from Georgia to Maine as her first multi-night backpacking trip. When she returned in 2015, she had 20,000 miles of hiking under her feet. And, the experience of knowing anything can happen.

Quietly, she determined to attempt a self-supported, fastest-known time southbound from Maine's Mount Katahdin to the trail's end at Springer Mountain in Georgia. She wrote her resolve on the back of her food resupply schedule: "I want to be stronger, braver, and more courageous in everything from communicating to hiking. I can't let the past define me … "

In her first memoir, Anderson hinted at the personal demons that drove her to the trail. In "Mud, Rocks, Blazes," she goes deeper. Her commitment to growth shows in her writing, which is richer here.

In a pulse-racing tempo calmed with lyrical descriptions of the human kindness and natural beauty she finds along the trail, Anderson details the challenges of her 40-to 50-mile-a-day schedule. At food resupply stops, she inhales calories in the form of espresso-laced chocolate milkshakes. She clambers across granite boulder fields and fords rain-swollen streams. Often, white blazes are the only indication she is on a trail. She vividly describes storms and her blistered feet as she desperately plods through the mud and the night, vacillating "between the desire to give up and the tenacious hope that things would get better."

After falling behind schedule, Anderson resists the urge to walk off the trail and focuses on doing her best. She begins hiking "from songbird to screech owl," knowing the trail would ultimately provide the answers. And it does. As she nears Georgia, Anderson embraces herself — body and soul. The AT cracks her open beautifully in, yes, a record-setting 54 days, 7 hours, 48 minutes. The personal affirmation she finds along the Appalachian Trail may be just the inspiration you need in these uncertain times.
---
Mary Vermillion is the community relations manager for the Whatcom County Library System (WCLS). WCLS brings the power of sharing to rural Whatcom County, including a wide variety of online resources at www.wcls.org.