Guest Commentaries
Time runs short to save the Bessie forest
A "nearly-old-growth" Lake Whatcom stand faces the DNR saw
January 25, 2022 at 5:00 p.m.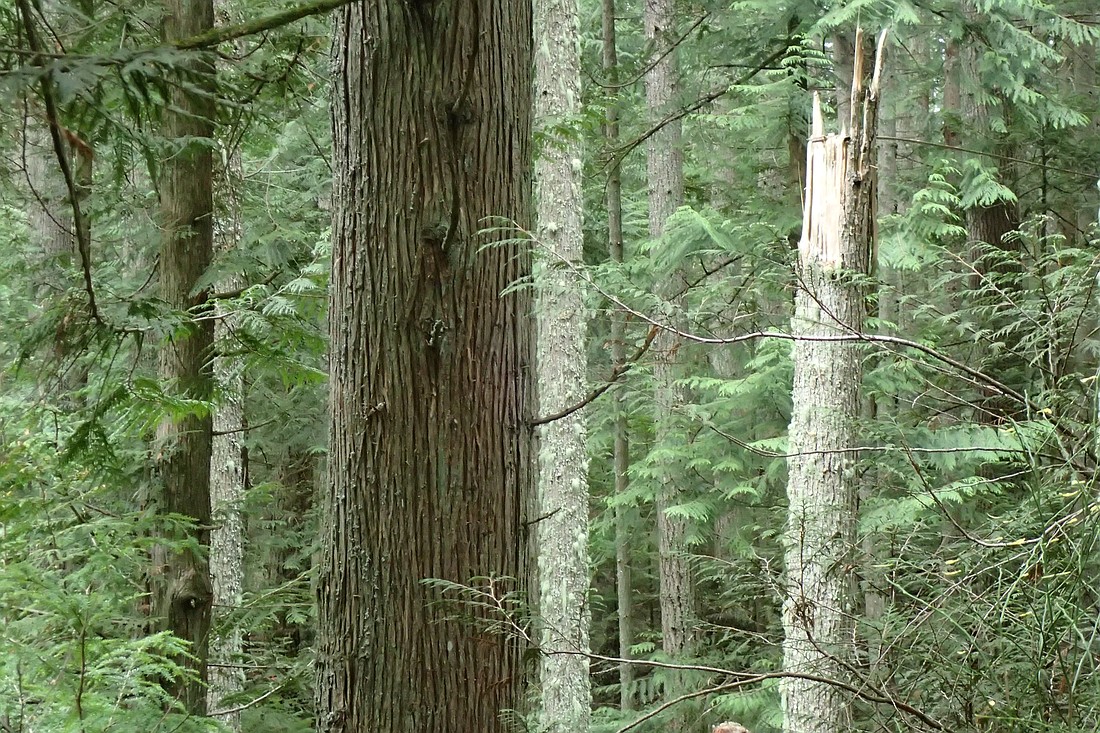 ---
---
Less than a mile southeast of Lake Whatcom stands a local biological rarity: a naturally grown, nearly-old-growth forest. Sitting in a sea of modern tree plantations, this stand was cut long ago by hand without artificial replanting. That allowed it to recover naturally, maturing over decades into a spacious and multistoried woodland cathedral, vaulting over 200 feet skyward on the shoulders of 3-  to 4-foot-thick cedars and firs. 
Tragically, though, the Washington State Department of Natural Resources (DNR) wants to auction it off for clearcutting, with a procedural vote scheduled for Tuesday morning, February 1.
To DNR, this stand is part of a commercial timber parcel called Bessie Sorts, valued in board feet. Those of us trying to save the forest just call it Bessie, and believe its value is best realized by leaving it alone. The Center for Responsible Forestry, Re-Sources, Mount Baker Sierra Club and the Whatcom Million Trees Project have been working for months to convince DNR to spare Bessie. 
Last March, Lands Commissioner Hillary Franz announced plans to review DNR's older forest policy. Why then is Bessie, and a similar forest in the Nooksack watershed called Upper Rutsatz, on the chopping block? Is this an oversight or is DNR rushing these sales to get them to auction before the policy review? 
This isn't to cast blame, but to point out there is still time to wake up.
For years, DNR has pitched these sales as necessary to meet the financial needs of their trust beneficiaries, most notably the schools. Yet Chris Reykdal, Washington Superintendent of Public Instruction and member of the Board of Natural resources (DNR's oversight board) has repeatedly decried the approach, calling it "a completely inappropriate construct." 
DNR also cites the many state and local permits the agency has acquired. But that only reveals the system's failure. Yes, the Forest Practices Application was filled out. The SEPA checklist was checked off. The Lake Whatcom Inter-Jurisdictional Committee reviewed the proposal and saw no threat to the lake. The City of Bellingham, when queried by the Bellingham Herald, saw no more impact than "what follows a significant storm event." One gets the impression of bureaucracy sleeping as Bessie slid by on the way to the saw. 
This isn't to cast blame, but to point out there is still time to wake up. Toward that end, Bessie supporters have been feverishly urging their Bellingham, Whatcom County and state representatives to convince DNR to take Bessie off the block. We hope you will do the same.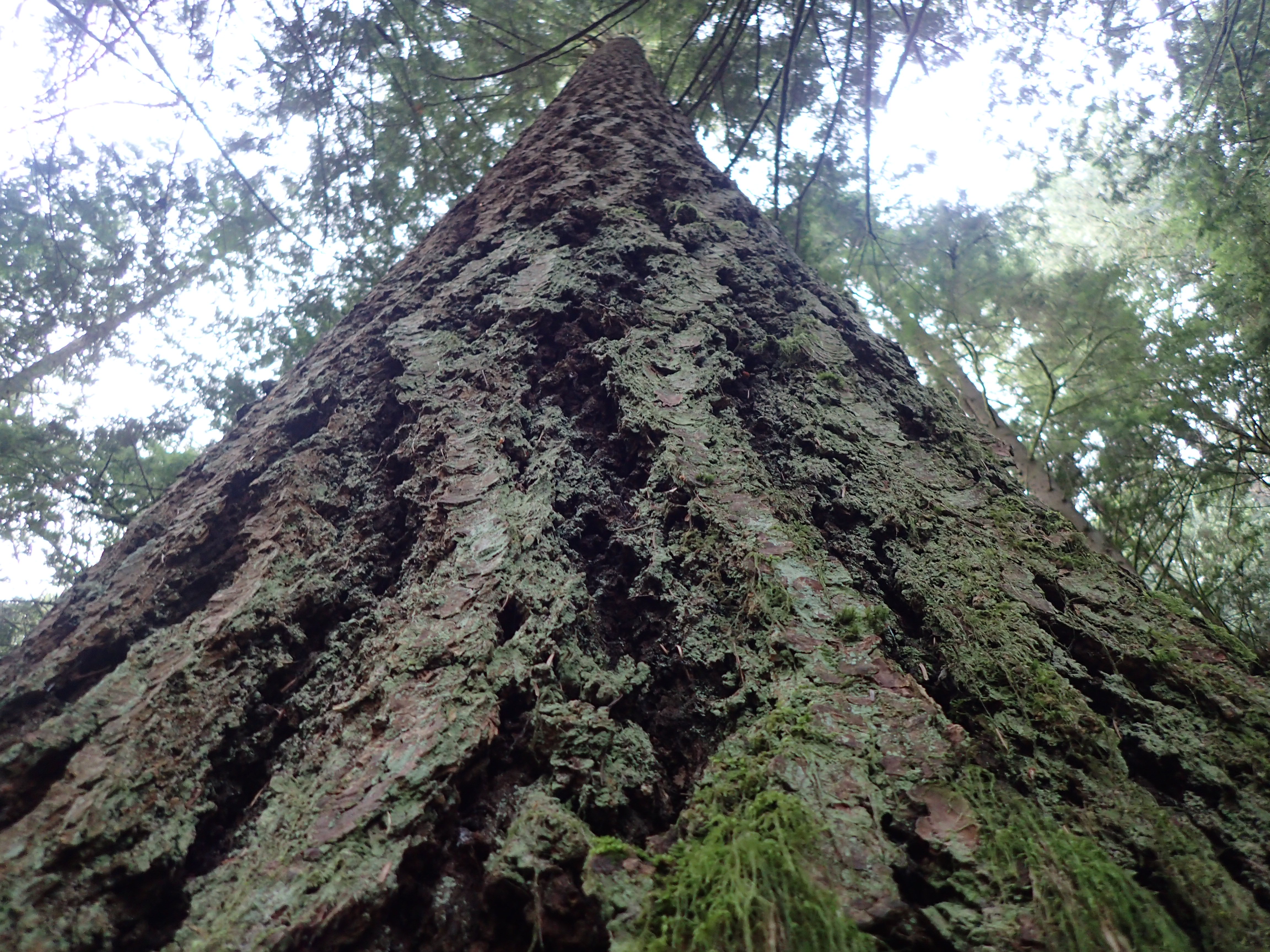 If you were to visit Bessie, you'd first walk two miles up a dirt road through DNR's tree plantations, seeing for yourself how different a tree plantation is from a forest like Bessie. Trees pass on either side, but that is all. Just uniformly sized trees crowded with other trees, branches jutting into branches, little light or life between them, the sky dim, choked off.
Then, at the end of a spur, after plunging into the trees and traversing the side of a hill, there is sudden spaciousness and light, with fewer trees but each one individual. Some rise from yard-wide trunks, others are slender and lacy, like the hemlocks filling the understory. Snags and fall-down blaze with a wild profusion of mosses and algae. You are standing in Bessie.
Very quickly you see why such places are critical for wildlife. Everywhere is the evidence: mossy snags drilled out by woodpeckers, larger cavities where nests are hidden. On the moss carpet, elk droppings are followed by bright, freshly pecked chips of wood. The vague term, biodiversity loss, reveals its meaning. 
You also see why such forests are carbon-drawdown powerhouses. Carbon sequestration is roughly the turning of atmospheric CO2 into plant life and soil. By the might of their trees and richness of life, mature conifer forests like Bessie can do this as no other ecosystem on earth.
It's ironic we speak of Bessie as an "older forest." Whether 115 or 150 years old, its trees are meant to live 800! Bessie is actually just getting started. Imagine your grandchildren bringing their grandchildren to see the amazing 6-foot-wide trees in a forest called Bessie. 
It would be best to go in August, for then you'd discover Bessie's other superpower, the ability to hold water and keep cool. All those mosses, rotting trees and thickly piled soils act like sponges, absorbing bountiful winter rain and holding the water, banking it against the dry summer months and possible drought to come. DNR's plantations, too biologically poor, can't do this. In their midst, Bessie provides a critical stronghold of hydration and cooling. 
Of course, if DNR gets their way, you'll arrive to find ground up limbs and powdered dirt. Standing there, a freshly made heat island baking around you, all you'll have is a familiar feeling of loss, and the same old bitter question: when will we stop?
---
Guest columnist Rob Lewis suggests emails about the sale be sent to the Department of Natural Resources, bnr@dnr.wa.gov; Bellingham Mayor Seth Fleetwood, mayorsoffice@cob.org; Sen. Liz Lovelett, liz.lovelett@leg.wa.gov; or Rep. Alex Ramel: alex.ramel@leg.wa.gov.