Education
Western's environmental college moves on, but name debate lingers
Students, faculty consider impacts
February 24, 2022 at 5:15 a.m.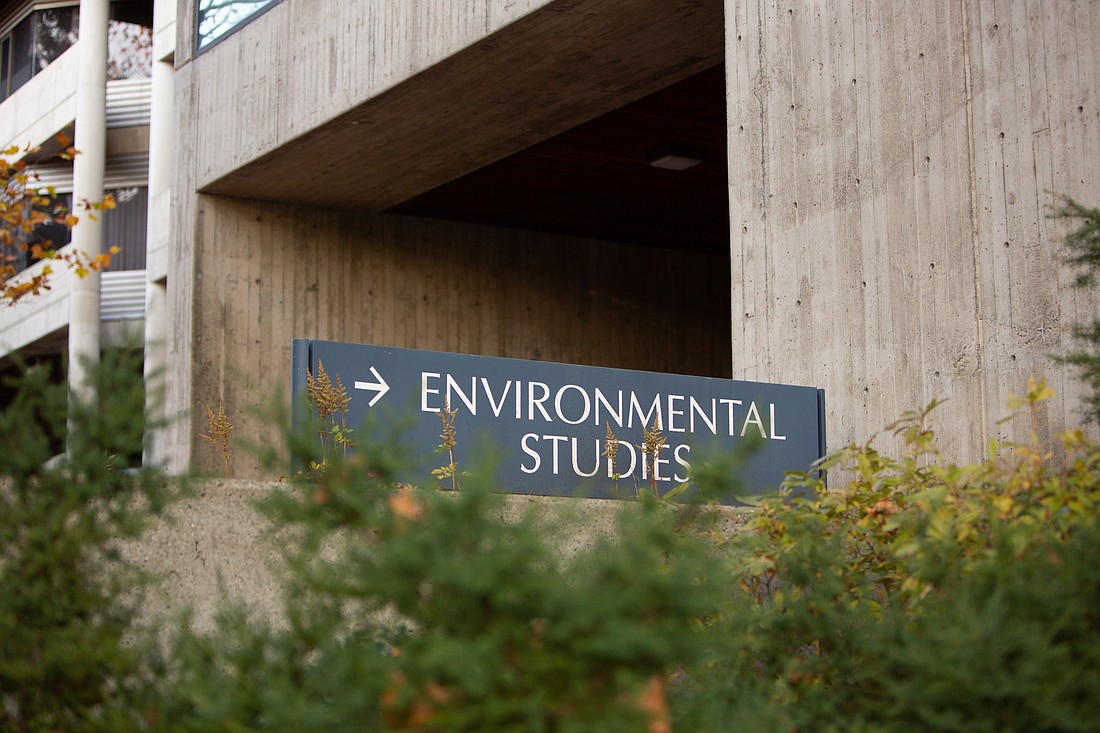 ---
---
In an era of deep examination of the ways institutional racism has shaped U.S. social structures, name-change controversies have become almost as common on university campuses as term papers. They follow a common pattern: inquiry, discovery, protest, argument and resolution, often resulting in a changed name, intense feelings and confusion about long-term implications.
That's exactly what happened this winter at Western Washington University, which found itself in a bitter tug-of-war between student demands and status-quo before removing the name of 19th century biologist Thomas Henry Huxley from the oldest environmental college in the country.
At Western, it's probably too soon to judge impacts on the program, which has produced 5,000 influential alumni in key jobs around the nation, or on the university more broadly. But it's clear that lessons learned are in the eyes of their beholders. And those eyes still produce starkly different views of the Huxley controversy.
Some students see the name change, approved in December, as validation. 
"I think that it proves to the students that their voices are heard and important," said Cambria Keely, a student senator for the College of the Environment. "I think that it makes us as a student body a lot more willing to air those grievances that we have about things within the university."
But a longtime faculty member and dean of the former Huxley College of the Environment still calls the process of removing the name a betrayal of foundational university traditions.
"To me, it was so against our liberal tradition of academic integrity and scientific or scholarly honesty," Steve Hollenhorst said.
What's in a name?
Huxley was a critical defender of the theory of evolution. When Western formed the College of the Environment 50 years ago, it decided to name its environmental college after him due to his "scholarship regarding the work of Charles Darwin," according to a letter from Western Washington University Heritage Resources.
However, as a British man in the 1800s, his arguments weren't always illustrious. Namely, he argued in his 1865 essay, "Emancipation Black and White," that "It may be quite true that some negroes are better than some white men; but no rational man, cognizant of the facts, believes that the average negro is equal, still less the superior, of the average white man."
"It is harmful for our campus, our college, our university to name a program after someone who in black and white has stated that certain people on the earth are inferior." — Karen Lee, trustee
In June 2020, Western's Black Student Organization demanded that the university remove Huxley's name. A year later, a Legacy Review Task Force, as charged by President Sabah Randhawa, convened to discuss his legacy and recommended that Western remove Huxley's name. The decision was based on what were deemed to be Huxley's "hierarchical views" on race, his comments about fisheries and lack of connection to Western.
"Unfortunately, his ethnological accomplishments were grounded in white supremacist values that dehumanize and harm many members of the Western community," the report said. "The Task Force concluded that his legacy conflicts with the university's current mission."
In spring 2021, a survey gathered student, faculty and community members' opinions on the name change; 157 students, faculty, staff and alumni responded, with 129 (82%) either in favor or strongly in favor of removing Huxley's name from the College of the Environment.
On Dec. 9, 2021, the Western Board of Trustees followed the recommendation and voted to strip Huxley's name.
"It is harmful for our campus, our college, our university to name a program after someone who in black and white has stated that certain people on the earth are inferior," trustee Karen Lee said.
Opposition
But emotions over the matter remain raw, worsened to some degree by the injection of another brand of modern political controversy into what began as a largely historical inquiry.
Hollenhorst, in a recent interview with Cascadia Daily News, said he felt that the task force was one-sided and that the full student body could have been more involved in the process. 
"I think where the institution failed was in engaging the students in a process of mutual learning," he said. "I just feel in my heart that if students would have known everything we learned in this process, they wouldn't have made this request."
Prior to the vote, dissidents, like Hollenhorst, called into question many of the sources used in the task force's document and their ties to creationism and organizations like the Discovery Institute of Seattle. Creationism is the belief that the universe resulted from divine creation, in contrast with evolution. This argument did not hold up with students and supporters of the de-naming. 
"Darwin himself was racist, yet most people in the scientific community still believe in evolution regardless," Kiernan Park-Egan, a former student senator for the College of the Environment, said in an email. "This is just one example of how we believe that the name change won't help creationists: condemning someone for their abhorrent views doesn't necessarily mean that we are getting rid of any legitimate work they did."
Dissidents argue that the narrative that Huxley is a racist devolves from a creationist mission to undermine the theory of evolution by painting the early defenders as racists. In their line of thought, if the creators are racist then they only supported the theory of evolution because it aligned with their racist worldview. Therefore, evolution is racist and wrong.
"If we choose to change the name of the college, we can do so without vilifying T.H. Huxley." — David Wallin, professor
They also pointed to Huxley's involvement in anti-racist movements like the Jamaica Committee, his support for education for all and how he was a stark abolitionist.
"Huxley's legacy is that common descent applies to humans, and scientific justification for the oneness and equality of all humanity," Hollenhorst said at a December Board of Trustees meeting.
Many College of the Environment faculty were initially on board with the name change and even wrote an op-ed in The Front, Western's student newspaper, in May 2021. When more information regarding Huxley's legacy and discussions of alleged creationist efforts arose, some faculty members' views shifted.
"If we choose to change the name of the college, we can do so without vilifying T.H. Huxley," environmental science professor David Wallin read from a department letter at the October 2021 Board of Trustees meeting. "Our department is eager to work with the rest of the college in exploring options for a name that captures our commitment to science and fact-based environmental decision making and management while including and valuing contributions from all."
The board and advocates for de-naming acknowledged their concerns about a creationist agenda. Several members of the board did express their distaste for the "smearing" of Huxley and his accomplishments, but his racist statements and students' demands were enough to remove the name.
"It is part of a broader effort to create and sustain an institutional environment that honestly acknowledges Western's past and provides a springboard for greater inclusivity, equity, and success for all going forward," Randhawa and board chair John Meyer said in a letter to the community.
During this process, the task force also recommended removing the namesakes of Haggard Hall and Mathes Hall, but the board voted against the recommendation. They also recommended that the name "Viking" be removed from the Viking Union, but the board tabled to include it in a larger, future discussion regarding the Viking mascot.
After the decision
Imperial College in London, England, picked up on the issues regarding Huxley's legacy from Western's review, and the college is now considering removing a statue of Huxley, as well as his name from a building.
At this moment, there are no moves to rename the college, but Keely said the student senate is looking to propose a new name.
"I feel like it builds a kind of sense of pride and community to have a specific name to refer to yourself with," they said.