WTD?
What's the Deal With: Bellingham's unofficial slogan?
The history behind 'The City of Subdued Excitement'
February 23, 2022 at 5:40 a.m.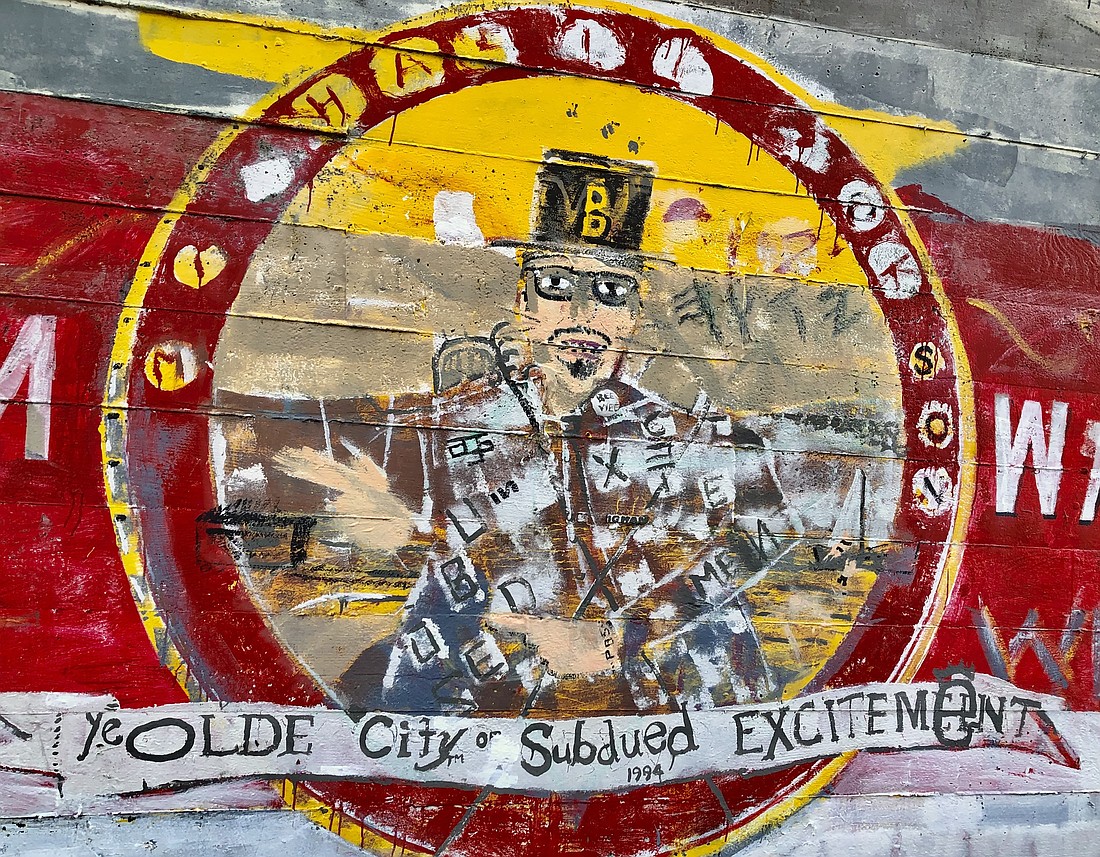 ---
---
Bellingham's unofficial slogan, "The City of Subdued Excitement," has become so commonplace that few think about its origin anymore. What is it about Bellingham that suggests any kind of restraint? It perhaps makes sense in contrast to other self-proclaimed weird towns such as Portland. Other than that, it's difficult to see it.
Whatever the case, the slogan got its start in 1995 from Stephen Stimson, who frequently gallivanted around town wearing a Mr. Peanut costume. He used to own Lone Wolf Antiques on 109 Prospect St. that is now the Hair Art Studio next to Whatcom Museum.
According to a 2007 Bellingham Herald story by retired journalist Dean Kahn, Stimson's mother suggested that he paint a Welcome to Bellingham mural on the wall outside the building that had been in the family for decades. Stimson decided to paint "Ye Olde City of Subdued Excitement" because the "s" words flowed well with the "c" in city. The slogan stuck. 
Some have suggested that the mural should be preserved as it has become an icon for the city. The mural's proximity to the museum, which used to be the old city hall, reflects its historical connection to Bellingham. There is not a known official motto for Bellingham, city spokeswoman Janice Keller said, making the artwork all the more important.
Whether the beloved motto is fitting of Bellingham is subjective. It's almost obscenely beautiful here — you can't escape the Bob Ross-esque sunsets and extensive hiking trails. It's unclear if that adds up to a subdued excitement, but it's enough to stay awhile.
---
WTD runs on Wednesdays. Have a suggestion for a "What's the Deal With?" inquiry? Email us at newstips@cascadiadaily.com