Business
Whatcom businesses expect more Canadian customers
Eased border entry requirements may bring back Canadian shoppers
February 21, 2022 at 11:35 a.m.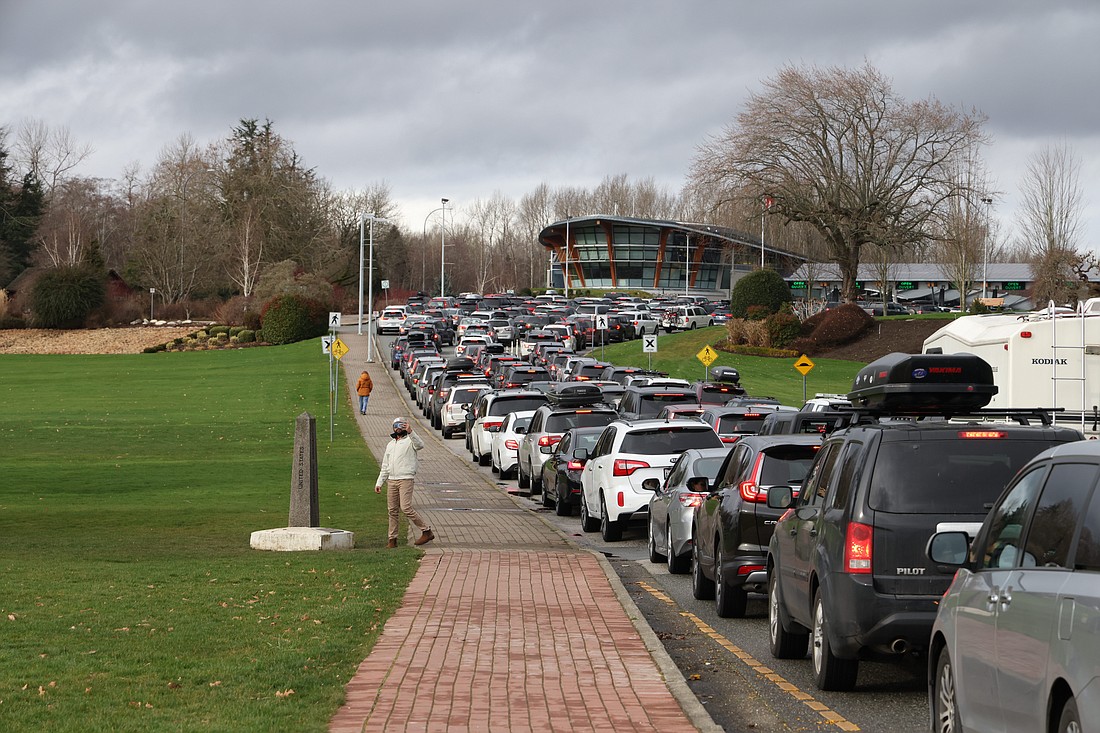 ---
---
Businesses around Whatcom County wait in anticipation as eased pre-entry border requirements promise to lure back Canadian shoppers beginning next week.
Canadian officials last week announced plans to ease certain COVID-19 restrictions required to enter the country as a result of the declining omicron variant in Canada. The adjustments to the pre-entry requirements will take place starting Feb. 28, presumably making it easier for Canadians to return home after visiting Whatcom.
The pre-entry testing requirement is the focal point of the eased restrictions. With the new rules, fully-vaccinated travelers entering Canada will be subject to random testing, but soon will have the option to opt for a rapid antigen test instead of a molecular COVID test to meet pre-entry requirements. 
The longer result time of the molecular test has deterred many Canadian residents and small-business owners from the typical shopping that they previously had done at retail outlets, restaurants and other businesses south of the border, Whatcom merchants say.
At the Bellingham Costco, an infamous Canadian-shopping hotspot, receptionist Eden Southworth said Canadian business increased only gradually after border restrictions initially eased in November before the omicron wave. 
Costco manager Olya Ilichev said Canadians frequent the store because consumer items like milk and gas are far cheaper than in Canada. But it has been two years since the bulk retailer has seen the same foot traffic it did before the COVID pandemic, she said. 
The Railway Café on Peace Portal Drive in Blaine is another popular stopover for Canadians. Café worker Aimee Beecroft said the shop expects a major increase in patronage because of the eased restrictions. 
"We're patiently waiting on that 30%-40% back," Beecroft said. Canadians once made a significant portion of their customers. 
Under the current requirements, Beecroft had to drive Canadian customers to a hotel on multiple occasions while they were stuck in the U.S. waiting for their molecular lab results.
Prior to the omicron wave, some restaurants at the border town almost immediately started to see an impact on the number of Canadian customers. 
"We knew that the [restrictions] were gone because business started to get really crazy," café worker Baylee McDonald said. Most of the restaurants on Peace Portal Drive rely on Canadian customers because of their proximity to the border, she said.
Before the border reopened, Canadian customers frequently called the café to ensure they were still in business and could count on them to come back, Beecroft said.
The Border Policy Research Institute at Western Washington University reported that in 2018 Canadians spent $140 million in the region, representing 11.4% of the county's taxable retail sales.