Wrestling
Four Whatcom wrestlers place second at Mat Classic XXXIII
Mount Baker fourth in state as team
February 19, 2022 at 10:06 p.m.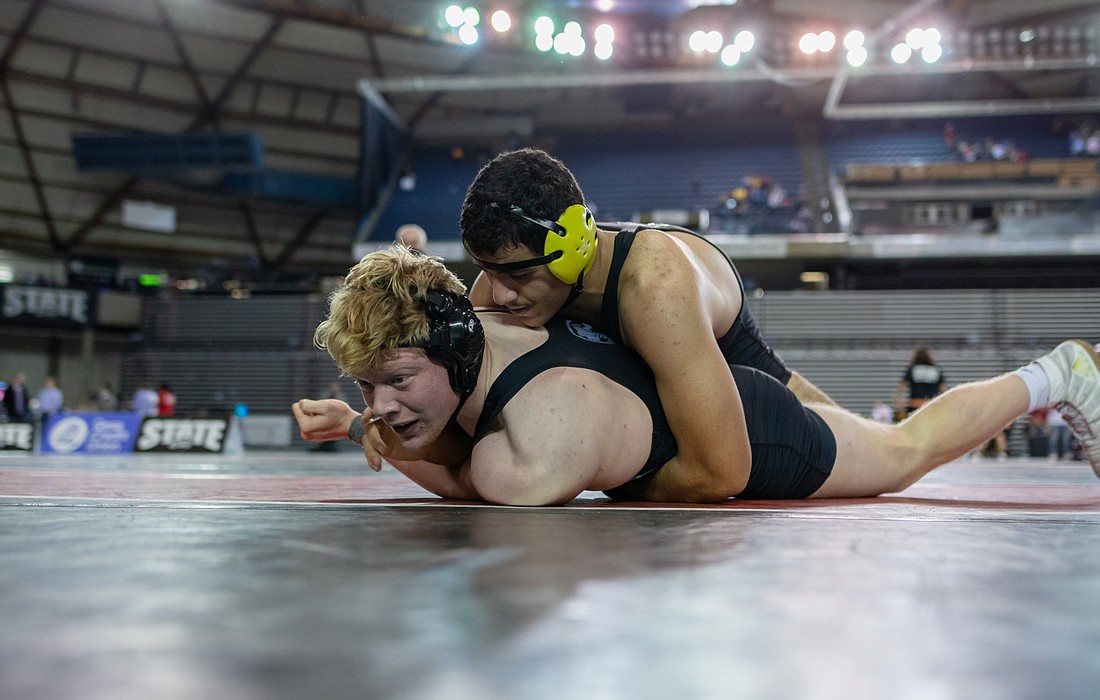 ---
---
TACOMA — Mat Classic XXXIII has come and gone.
Coming back to Whatcom County are one trophy and plenty of medals.
A total of 15 wrestlers from the county ended the tournament on the podium and the Mount Baker boys performed well enough to snag a team trophy.
Four of those 15 competed in championship matches. 
In the 1A 113-pound championship match, Mount Baker's Jorey Johnson lost by a 6-2 decision to Luis Barajas from Wapato.
"He wasn't doing too much," Johnson said of Barajas. "He was just steady, I was trying to work stuff and neither of us got much done, but he was already ahead."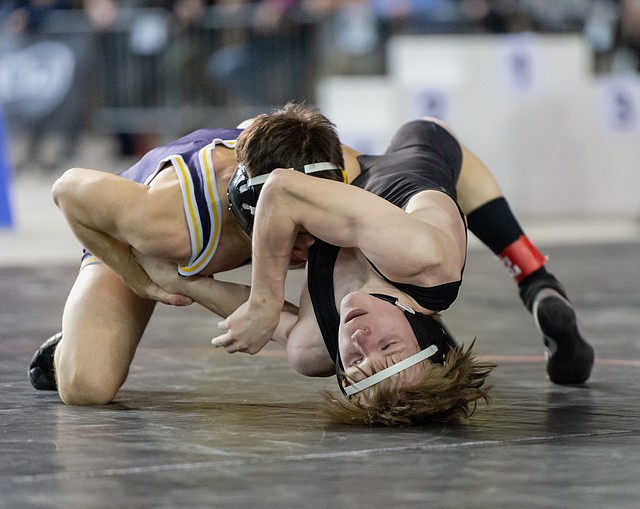 Mount Baker coach Ron Lepper said with nobody else on the team near his weight, Johnson has had to practice against his teammates who are more than two weight classes above him.
"He's done a great job because he's the lightest guy on our team," Lepper said. "The next closest guy is 30 pounds heavier, so that's what he has to go through and he hasn't complained one bit. He just keeps working his tail off."
Johnson concludes his season with a 21-1 record and second-place finish in state.
Looking at his season as a whole, Johnson was most proud of how far he's come mentally.
"That's probably my biggest achievement: mental readiness," he said. "Freshman year, I was not mentally ready and it did not go well. This year, I was ready and it shows."
The Mountaineers' day in the championship round wasn't done with Johnson as sophomore Daniel Washburn also made it to the final match in the 1A 145-pound weight class.
He lost by a 4-1 decision to Jeremiah Zuniga from Toppenish, a defending state champion from 2020.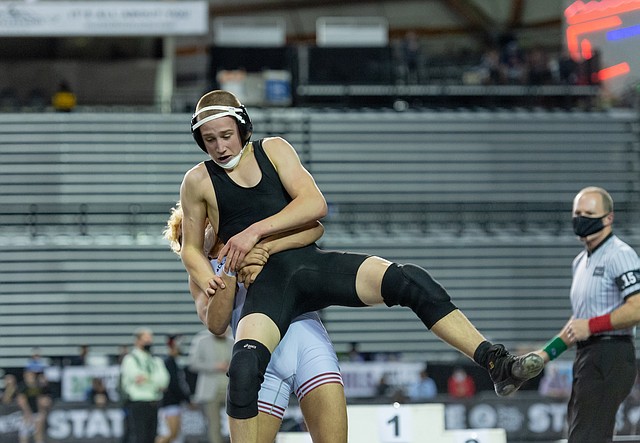 Washburn said Zuniga was fast, but was thankful for the experience given that no state tournament took place in 2021.
"It was cool to have a chance to just wrestle for God's glory," Washburn said. 
Lepper gave credit to Zuniga and the entire Toppenish program.
"Daniel battled the whole way. He didn't put his head down and pout," Lepper said. "[Zuniga] is pretty athletic, a little bit stronger and a little bit older, but it was a great tournament for Daniel being a sophomore."
Mount Baker had one more chance at an individual champion in the 1A 160-pound championship match. Junior Elijah Washburn took on Abel Nava from Toppenish but lost in an 8-0 major decision.
"I was a little nervous about getting pinned," Elijah said. "That was the only thing I was really afraid of."
Getting to share the experience of the state tournament with a brother is something the Washburns won't forget.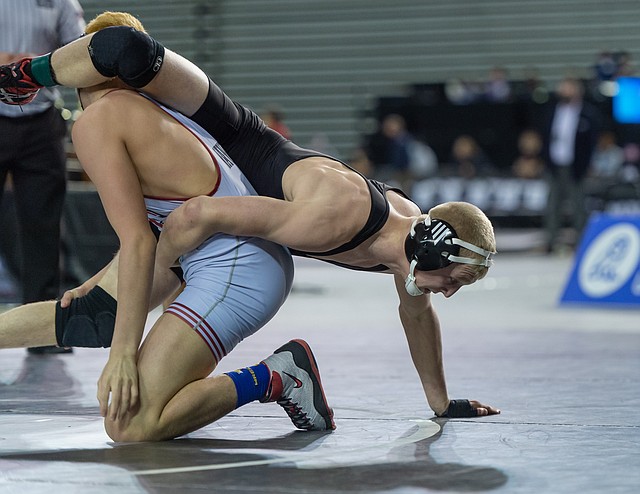 "I'll remember it, that's for sure," Elijah said. "It's been a blast. I can't wait until next year."
The Mountaineers ended the state tournament with three second-place finishers and two other wrestlers on the podium in seniors Jake Anderson and Thayer Brown. 
The individual performance by Mount Baker wrestlers was good enough for the Mountaineers to place fourth as a team, earning a state trophy.
It's the first time since 2007 Mount Baker has earned a team trophy.
"It means a lot these guys buying in and battling," Lepper said. "Even though our numbers aren't huge, our quality is pretty good. When you're here, you're greedy, but at the beginning of the year if you would've said we'd be on the podium at the end of the year I wouldn't have believed you."
Up a classification in the 2A tournament, Squalicum senior Bryson Lamb took on North Kitsap's Sofian Hammou in the 220-pound championship match. Lamb was pinned in the third round of the match and took second in state.
Lamb said he had goals of placing in the top-three in his weight class.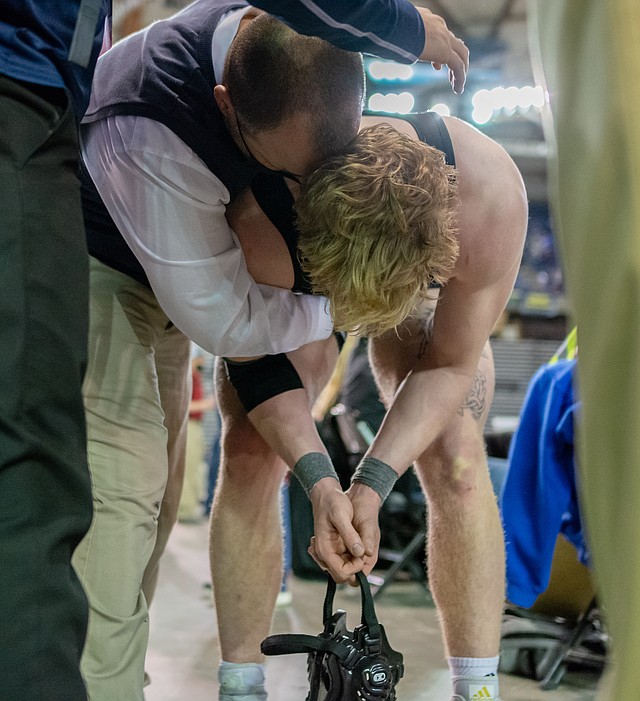 "When I made it to the finals I was like, 'Well, I've already blown past that goal, might as well go for number one,'" he said. "There's always going to be people better than you. It's not about being the best, it's about beating the best. That guy is the best and I couldn't beat him."
Other state placers from Whatcom County:
Blaine - Boys
1A 126: Cael Button, third
1A 152: Jack Cheatham, sixth
1A 195: Nicolaas Chandran, fourth
Blaine - Girls
110: Genesis Vazquez, eighth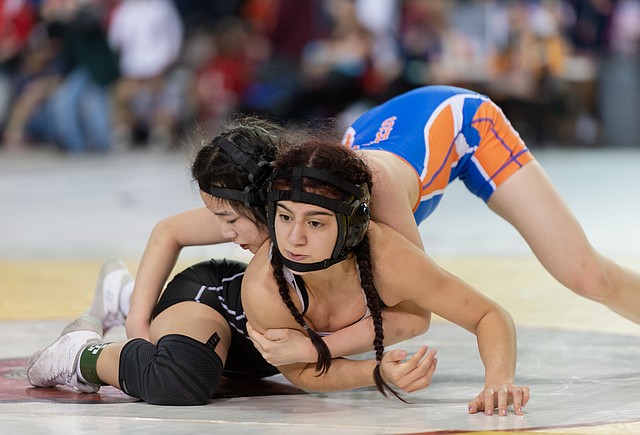 Nooksack Valley - Boys
1A 170: Jose Lopez, fifth
Mount Baker - Boys
1A 138: Jake Anderson, third
1A 195: Thayer Brown, fifth
Bellingham - Boys
2A 195: Karson Chamberlin, eighth
Bellingham United
190: Issabella Phillips, third
190: Shayne Jiminez, seventh
Lynden - Girls
235: Hannah Kayser, seventh
Ferndale - Boys
3A 132: Adrian Finsrud, eighth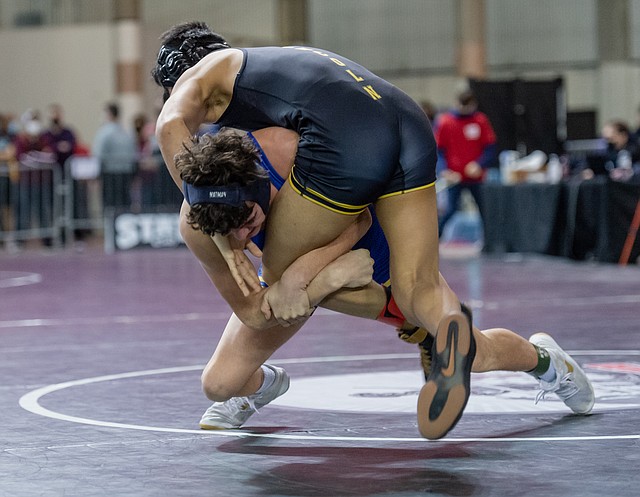 3A 145: Andrew Finsrud, seventh
3A 220: Sam Brulotte, sixth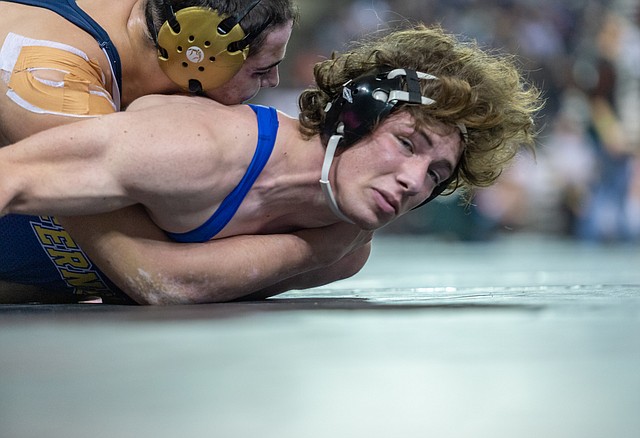 Ferndale - Girls
115: Malia Welch, fourth