Environment
UW scientists track green crab DNA
Researchers are tracking the invasive species as populations explode
February 16, 2022 at 3:16 p.m.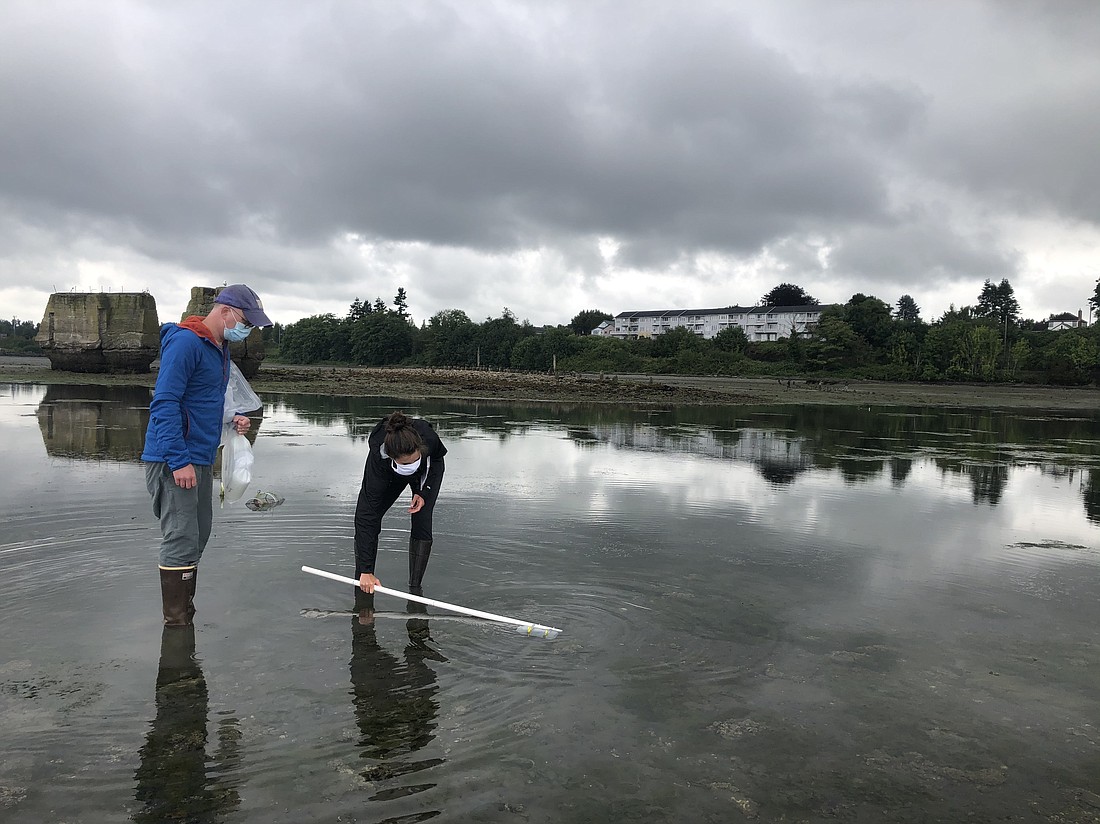 ---
---
Researchers at the University of Washington and Washington Sea Grant have released a report highlighting environmental DNA (eDNA) as an early detection tool for European green crabs. 
European green crabs (EGC), an invasive species, are incredibly destructive in local habitats, obliterating seagrass beds, razing marsh habitats and devouring shellfish. 
Like cockroaches and other pests, they reproduce rapidly. Since the green crabs were first detected in the Lummi Nation Sea Pond in late 2019, the population has exploded, leaving the Lummi drowning in more than 70,000 crabs in 2021.
Researchers took samples of water from across the state, including in Whatcom and Skagit counties, and analyzed the DNA present to understand where green crabs showed up, and where their populations were highest. 
The UW researchers found the DNA-based identification technique can be used to locate outbreaks, and figure out where crabs may go next, particularly in rural communities. 
"The value of this tool just really comes to life in places that are more remote or have a lot of shoreline to cover, like Alaska, where green crabs haven't yet been detected," said report co-author Emily Grason, who leads the Washington Sea Grant Crab Team. "I see eDNA as another tool in the toolkit, and we can imagine scenarios where it can be used alongside trapping, especially as an early detection method."
Traditional trapping and detection methods are slow and labor-intensive, and researchers are excited that eDNA may help detect outbreaks with more speed and less work.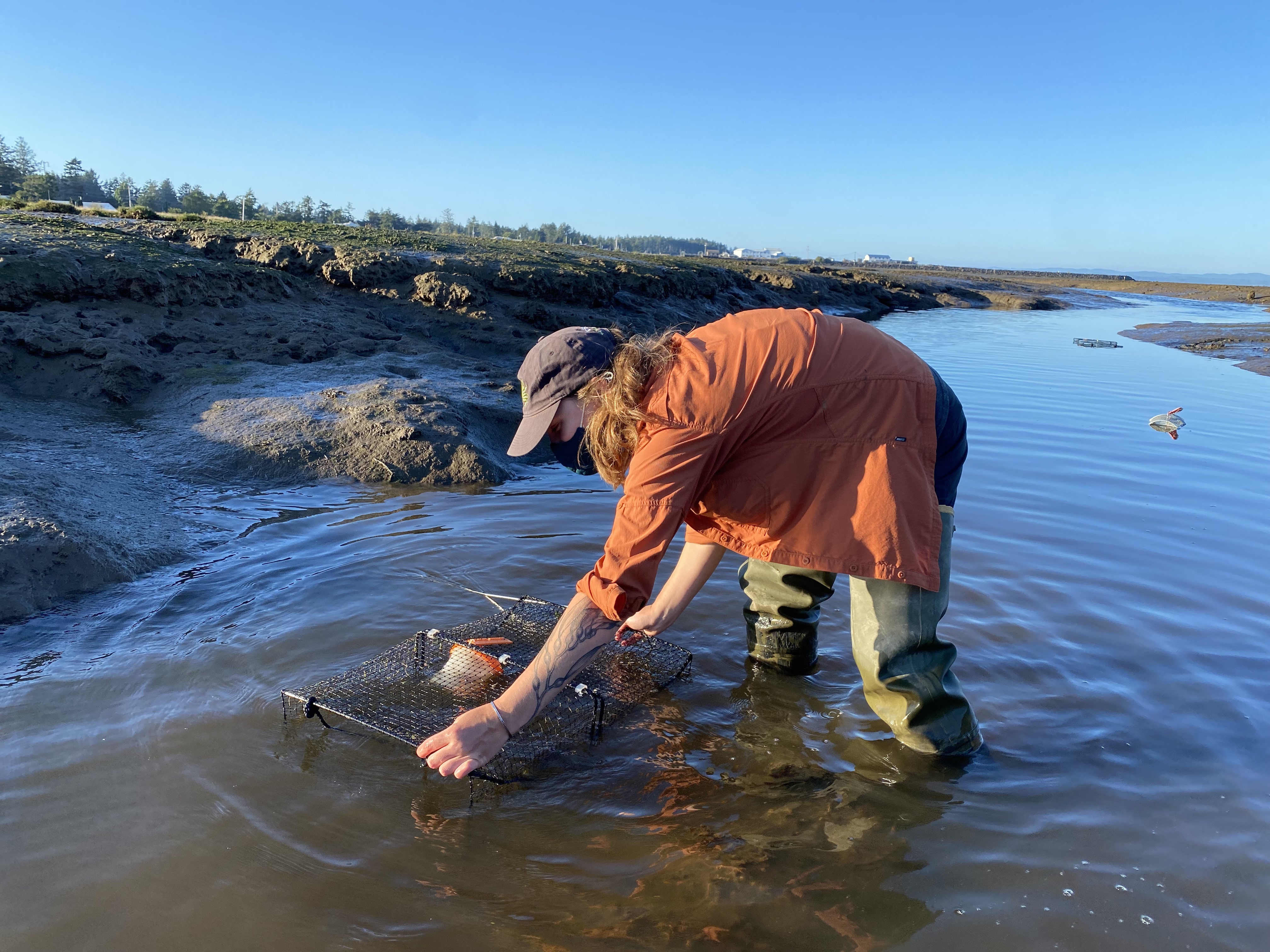 Early detection of the crabs is essential in combatting further spread.
"The reason we pursued this project, in the beginning, is that early detection of green crabs is difficult — it's like finding a needle in a haystack," said report co-author P. Sean McDonald, a UW associate professor and UW principal investigator for Crab Team research. "So if adding eDNA to our toolkit helps us detect those needles, then that's great to have at our disposal."
In November, the Lummi Tribe's Business Council declared a "Green Crab Disaster" and established a task force to combat the problem.
Lummi Declaration of a European Green Crab Disaster 
"The invasive EGC is a voracious, hardy, highly adaptable predator and habitat modifier, and is considered one of the most destructive aquatic invasive species in the world," the disaster declaration said. "The proliferation of EGC on reservation tidelands may lead to devastating impacts of clam and oyster populations, eelgrass beds and the juvenile salmon that rely on them, and communities of native crab species, including juvenile Dungeness crab."
In mid-January, Governor Jay Inslee followed suit, issuing an emergency proclamation.  
Researchers said understanding the green crab populations is vital to addressing the invasion. 
"We have limited resources to be able to combat this problem, and it's important to think about how to allocate those resources efficiently and effectively," said lead author Abigail Keller. "Knowing the best situations for using eDNA to detect invasive green crabs is important, and that's what our study tried to tackle."