Profiles
They love me, they love me not
The Valentine's Day rush at A New Leaf flower shop
February 14, 2022 at 3:12 p.m.
---
---
A New Leaf flower shop is co-owner Trish Manley's "swan song." The shop, currently located on Cornwall Avenue, has been part of the Downtown Bellingham community for the past 40 years.
To Manley, Feb. 14 is more than a holiday to sell flowers — it is a way to empower and love her community.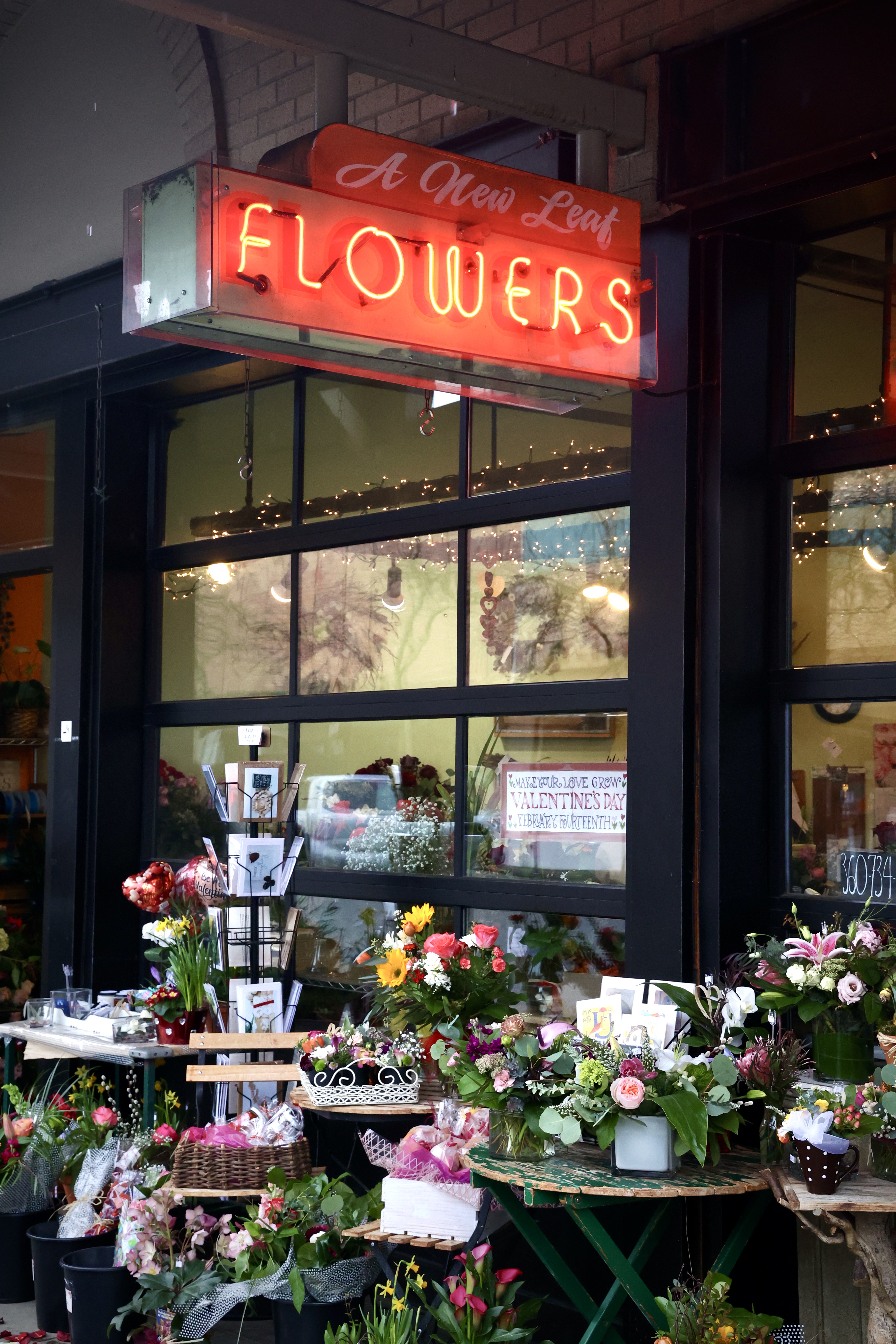 Manley and her staff create artfully crafted floral arrangements that express more than words could.
"That's why I love what I do," Manley said. "We get to spread love."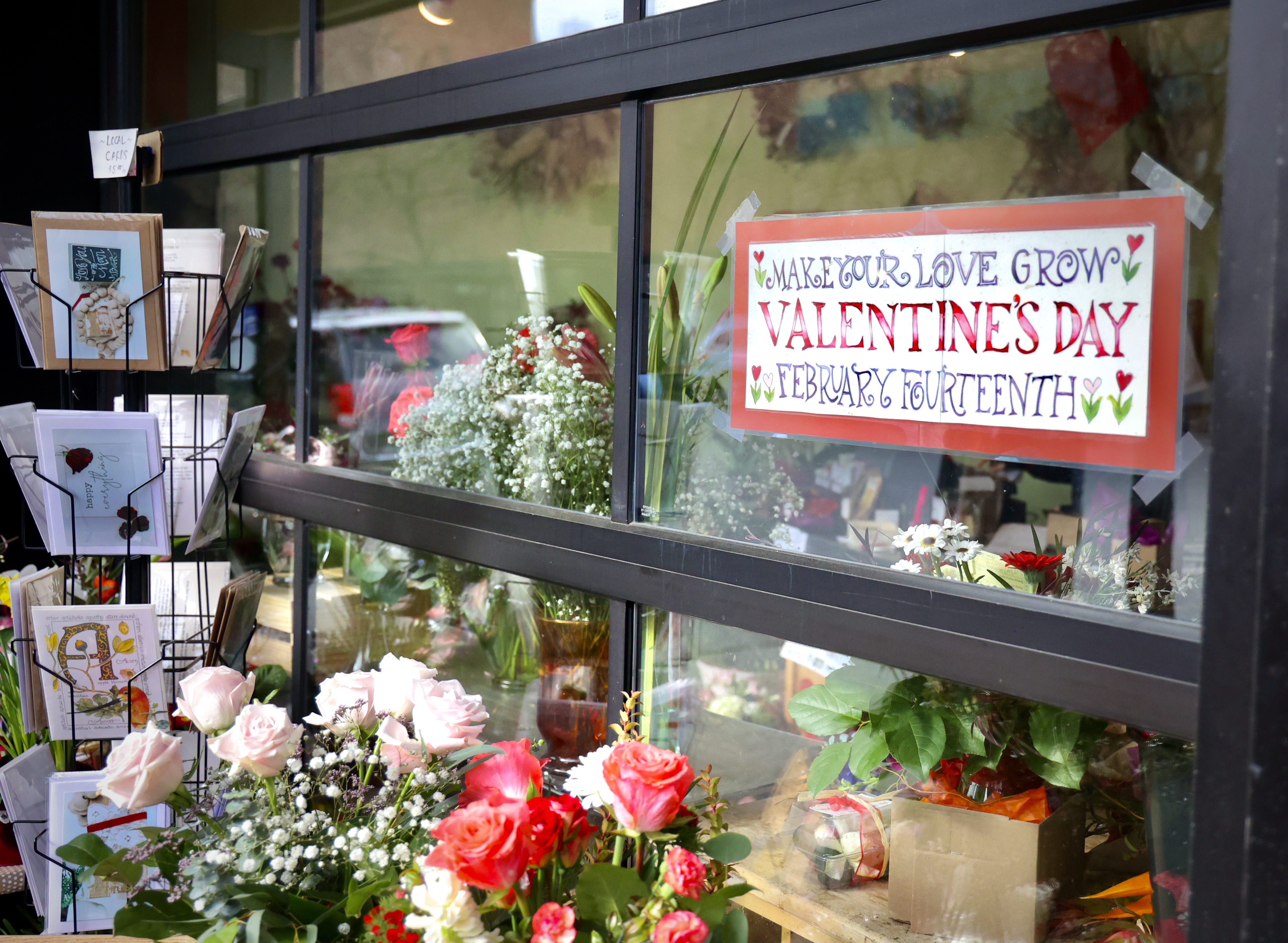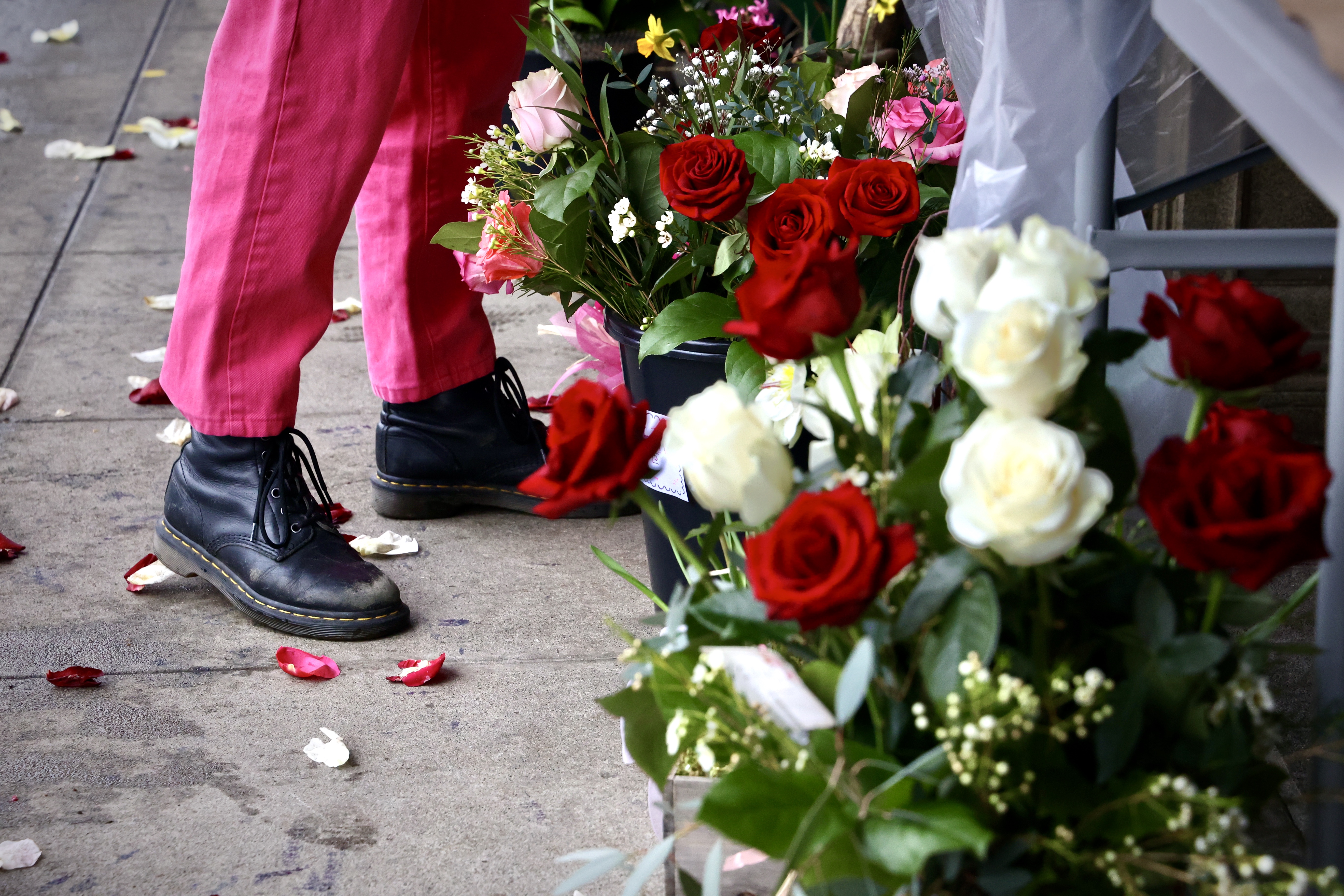 Even the rose petal-covered storefront sidewalk invites customers to celebrate Valentine's Day.
The staff prepares days beforehand — this year on Feb. 9 — arranging the space as well as the flowers, to fulfill hundreds of orders for the big day.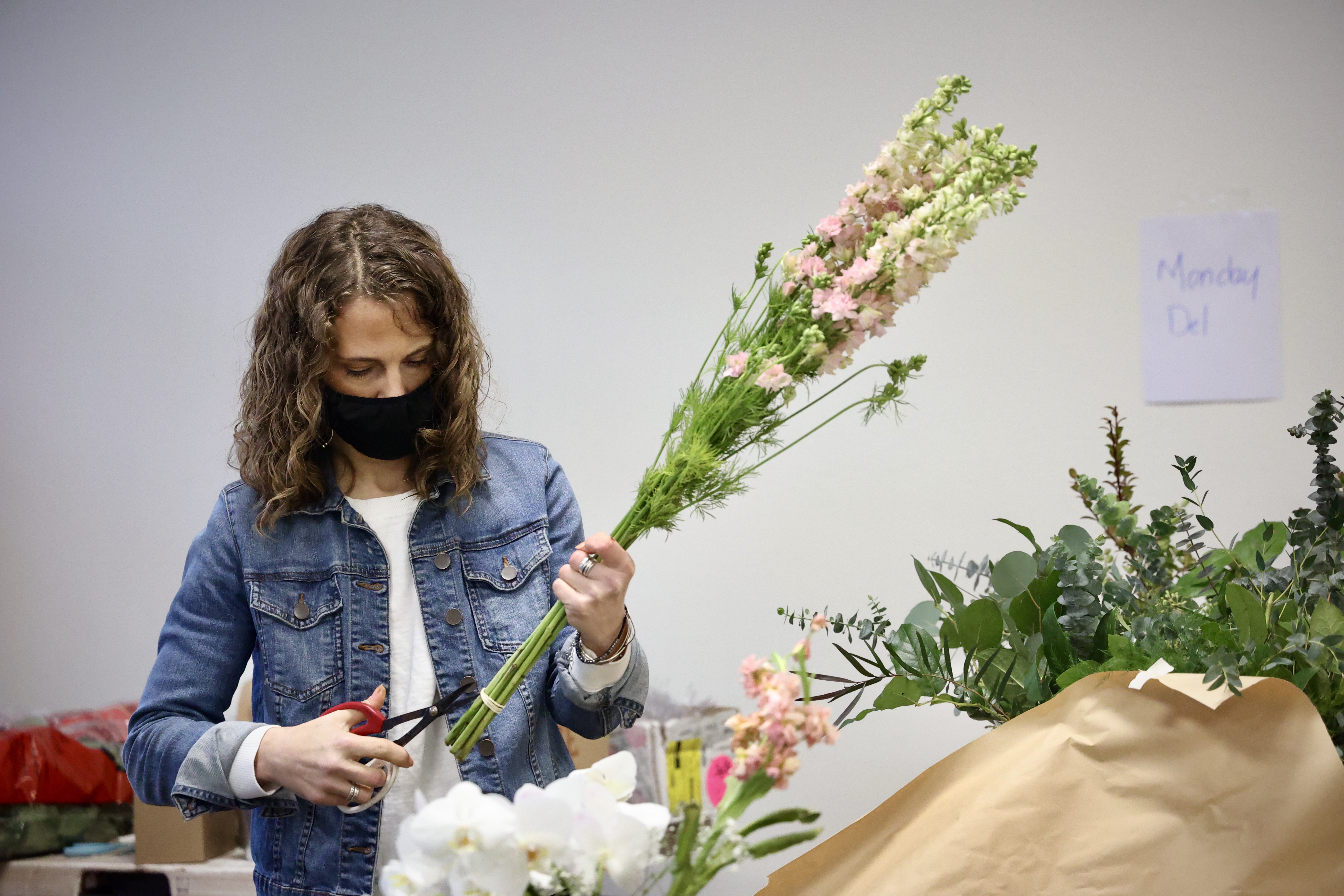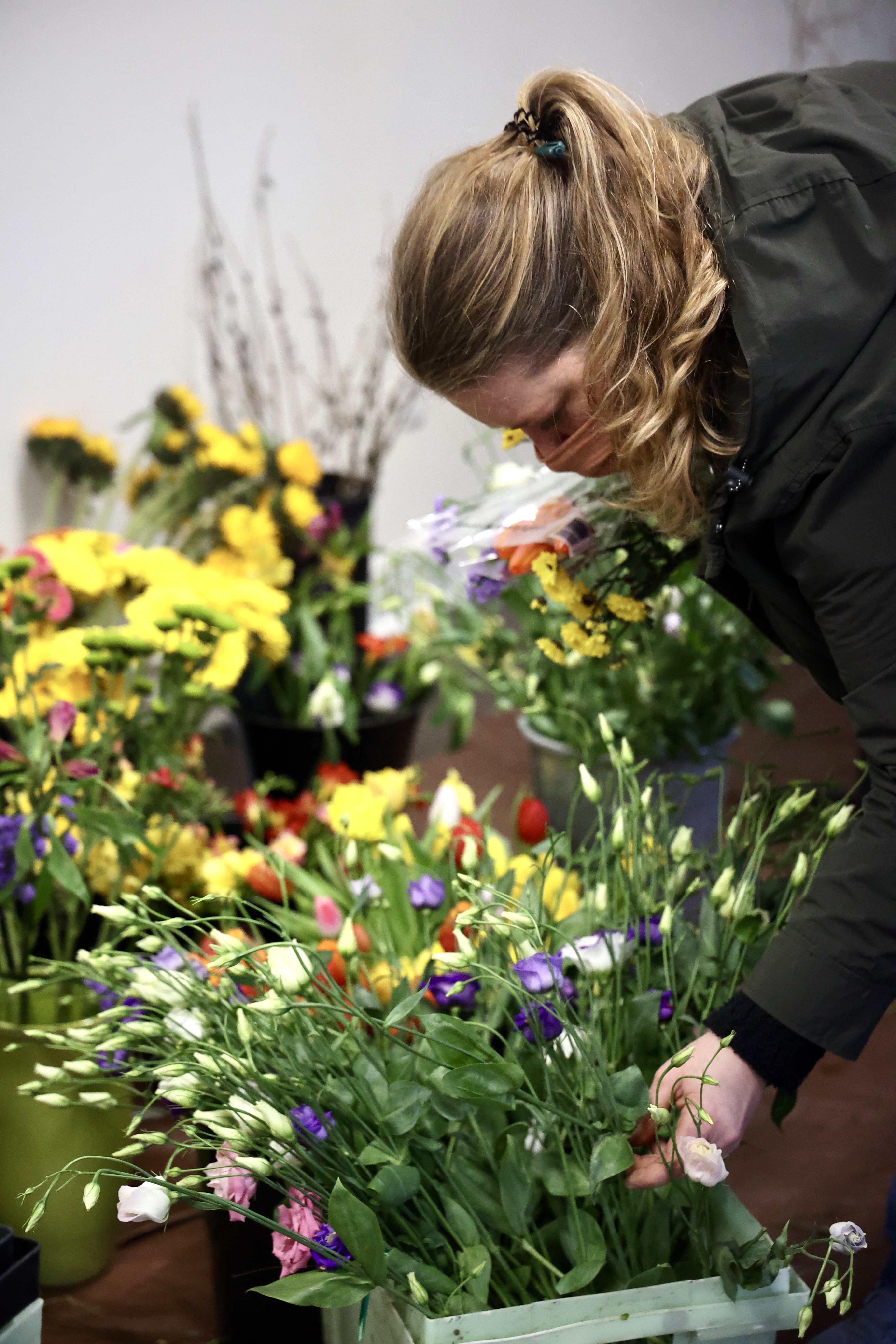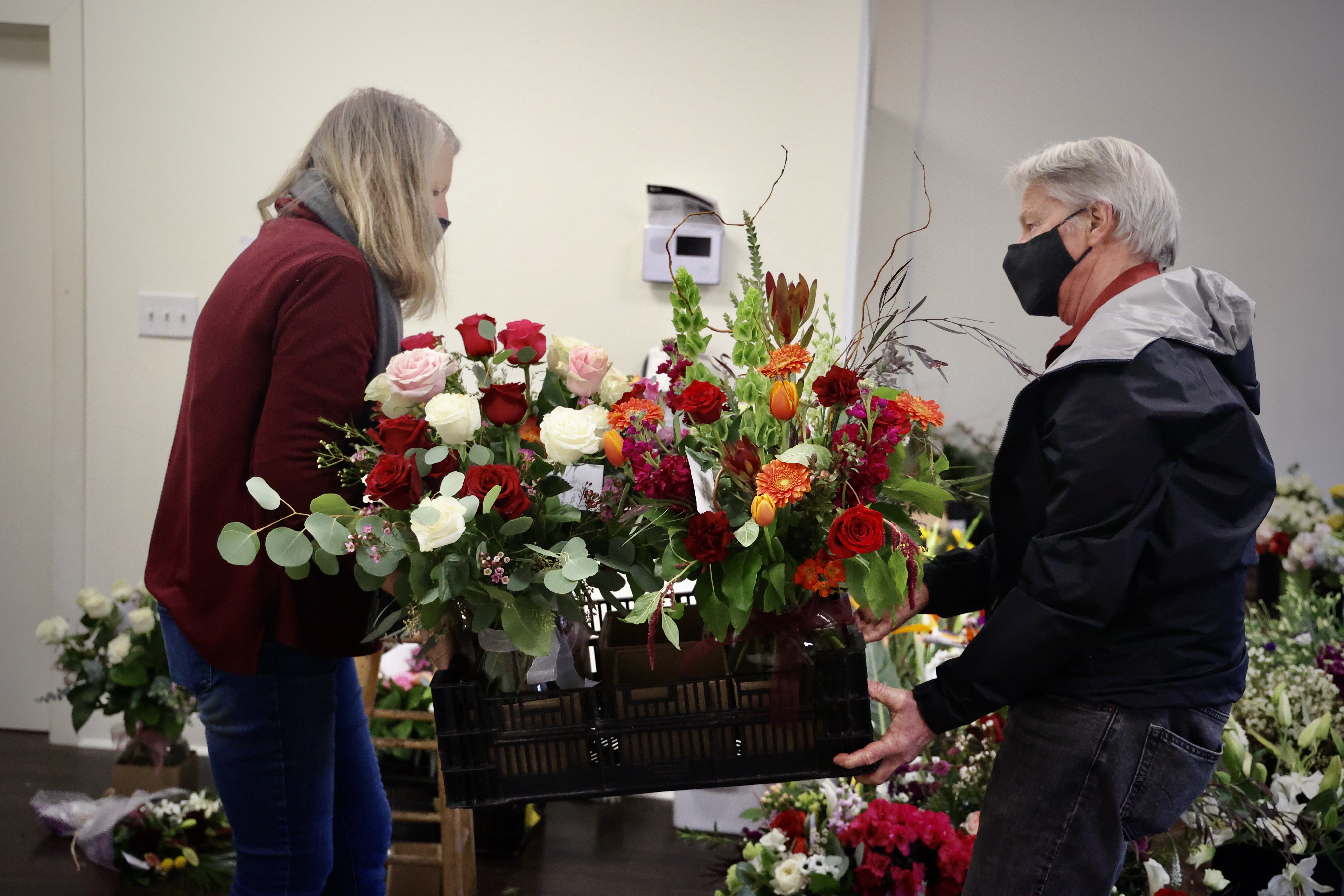 Community members, like Nicola Thompson, flock to the shop in search of unique floral arrangements for their loved ones. Thompson came to A New Leaf to buy a bouquet for her partner, Drew. 
"This is his favorite flower shop," Thompson said. "He is a romantic at heart and flowers are a way for him to show his affection."
Jodie Sonnon, a flower shop employee, recognizes that her role is part of something larger than simply creating and delivering bouquets. She believes A New Leaf is "more than just a flower shop."