The Hammer
The Hammer, Vol. IV
February 10, 2022 at 5:00 a.m.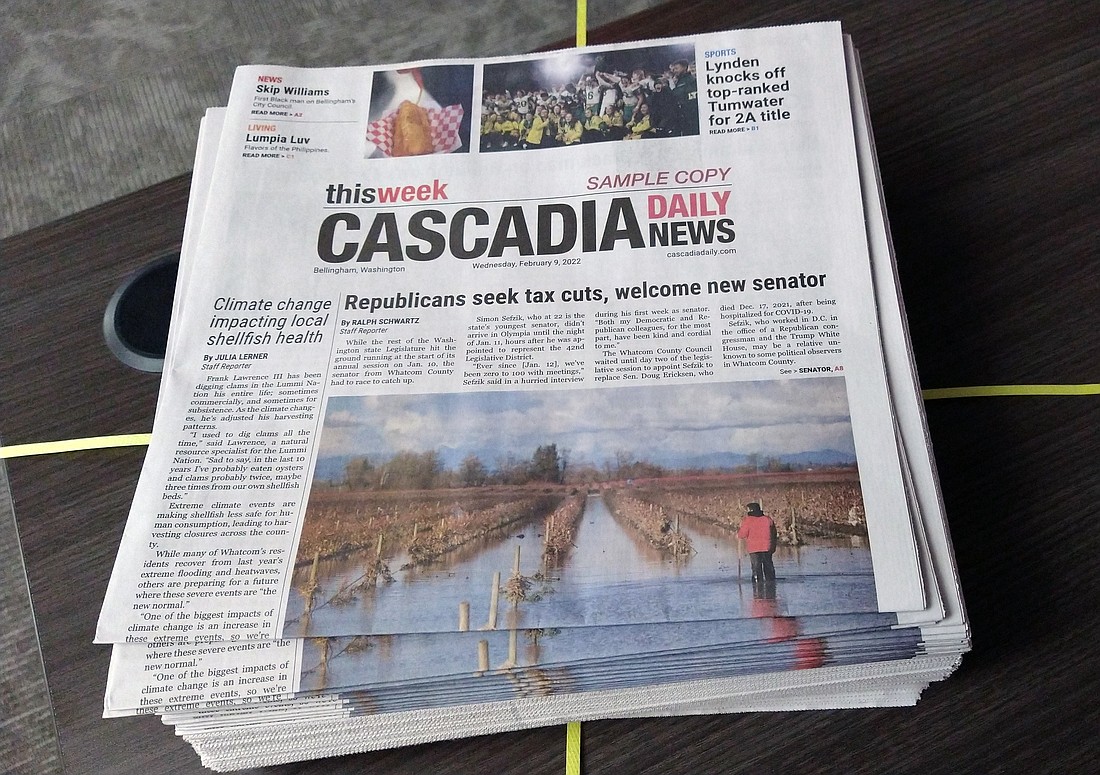 ---
---
OK, OK, We Listened: Lots of folks out in 'Hamsterland have been asking about our pending print newspaper, the kind you can hold in your hands, take out to lunch, and wrap a flounder in.
Good News: We have one!
Bad News: You can't read it.
Actually: You could, but it's just a "test print," meaning we ran it on the press to see how our design looks, how the colors appear, how long the editor drones on, and other important inside newspaper stuff.
And Because of That: It is not broadly available, but instead will exist as an artifact of questionable historical value. But The Hammer will tell you this: As a previous-life print guy, a good whiff of newsprint in the newsroom today was a rather fantastic dose of smelling salts. 
Seriously, Though: The staff is excited to supplement the digital offerings here with a real, hand-holdable newspaper, available at a range of soon-to-be-announced locations in the very near future. As David Letterman might say: We sincerely hope your favorite location is announced. And if it's not, call us.
Speaking of Which: The Hammer was thrilled that a larger-than-expected number of readers called or emailed to ask the critical question that an audience in any well-informed, engaged, highly educated, super-motivated and uncommonly smart media market will ask, namely: Will it have a crossword?
Answer: But of course.
Meanwhile, Up North: Young state Sen. Simon Sefzik, now broadly known to Hammer's immediate social grouping as Simon Se(f)z, has announced he will run to hang on to his seat in this year's elections. A source indicates the decision was clinched when he got his learner's permit.
On Tap: Bloomberg noted this week that in spite of the boom in U.S. microbreweries in recent years, two companies — Anheuser-Busch InBev and Molson Coors Beverage Co. — still own about 65% of the beer market, based on revenue. Trust The Hammer on this: It's because they mostly stay away from those nasty IPAs.
We Couldn't Help But Notice: That our chortling about junk food here last week unleashed a torrent of practical, useful information about nutrition and health in our letters section. Here to serve, folks. Would you like fries with that?
And Just Down the Street: The city says the new State Street bridge over Whatcom Creek might be finished by the end of March, just a few months later than expected. 
It Did Not Escape Notice That: They didn't list a year.
And Finally: The Hammer couldn't help notice that a report from an independent investigation of alleged malaise at Bellingham's Municipal Court, describing "cliquish, toxic culture among court employees that enabled disputes to fester and grow to the point that three employees walked off the job," was yanked from the court's website only hours after CDN linked to it in a story early this week. Fortunately, we saved a copy. Quite the read.
---
The Hammer appears on Wednesdays and is updated throughout the week as needed. Got your own nail that needs hammering? Send thoughts to The Hammer's alter ego: ronjudd@cascadiadaily.com.