Environment
Climate change impacting local shellfish health
Maybe the world isn't our oyster
February 7, 2022 at 5:30 a.m.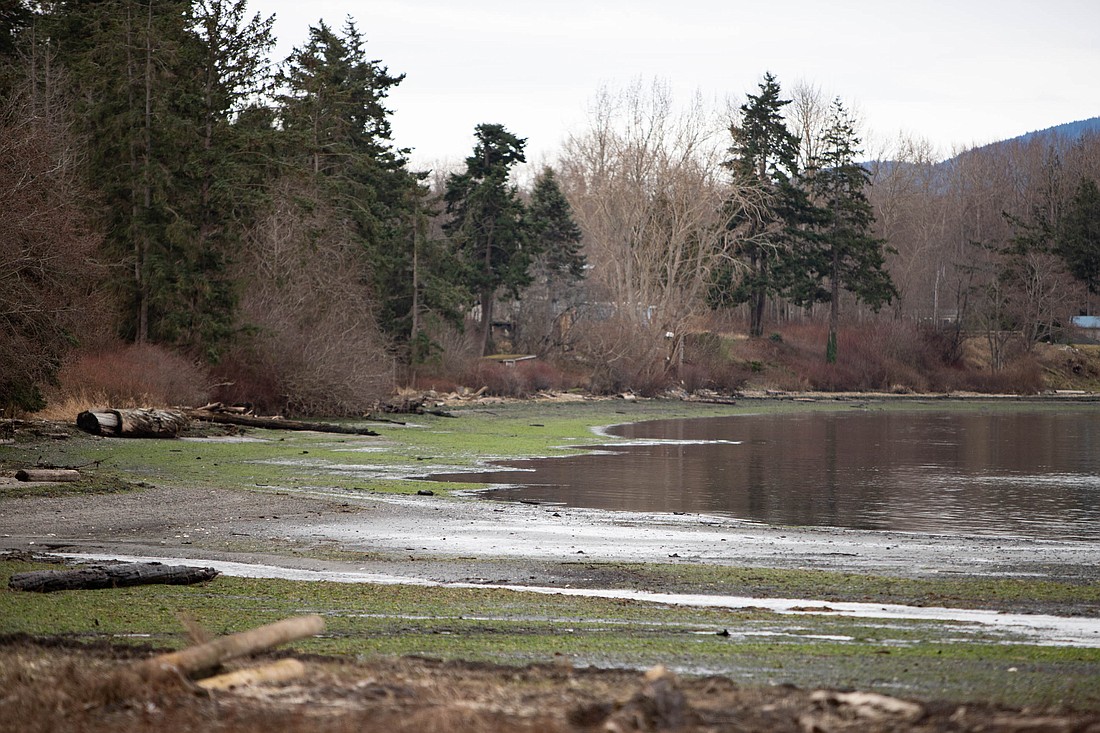 ---
---
Frank Lawrence III has been digging clams in the Lummi Nation his entire life; sometimes commercially, and sometimes for subsistence. As the climate changes, he's adjusted his harvesting patterns. 
"I used to dig clams all the time," said Lawrence, a natural resource specialist for the Lummi Nation. "Sad to say, in the last 10 years I've probably eaten oysters and clams probably twice, maybe three times from our own shellfish beds."
Extreme climate events are making shellfish less safe for human consumption, leading to harvesting closures across the county.
While many of Whatcom's residents recover from last year's extreme flooding and heatwaves, others are preparing for a future where these severe events are "the new normal."
"One of the biggest impacts of climate change is an increase in these extreme events, so we're going to be seeing increased temperatures, ocean acidification, sea level rise," explained Megan Hintz, a shellfish biologist with the Lummi Nation. "We'll see more extremes like we saw in the summer with the heatwave, and we saw around the holidays with the cold temperatures and so we're expecting to see more of these extreme events occurring more frequently, and those extreme events are going to be stressor events for shellfish."
November floods 
November's floods brought casualties and significant property destruction across Whatcom County, as well as an overwhelming amount of pollution into the watershed.
The back-to-back floods also exposed weaknesses in the region's sewage and waste management systems. 
"When the river floods above a certain level, we have to have emergency closures for all shellfish beds because when it floods over the farms and residential areas, a lot of pollution is picked up and makes the shellfish unsafe to eat," Hintz said. "The flooding was so severe that there were multiple sewage overflows that closed multiple of our shellfish harvest areas for a mandatory three weeks."
"We'll see more extremes like we saw in the summer with the heatwave, and we saw around the holidays with the cold temperatures and so we're expecting to see more of these extreme events occurring more frequently, and those extreme events are going to be stressor events for shellfish." — Megan Hintz, shellfish biologist
These sewage overflows, known as CSOs, are rare, though expected during extreme flooding. Bellingham's last CSO was in 2009, when the Nooksack River reached 22.76 feet in Ferndale, flooding residential areas of the city. 
"We did see some issues with local wastewater treatment plants going offline and Bellingham did have a combined sewer overflow, which is not surprising given the magnitude of this rain/flooding event," explained Colleen Keltz, the water quality communications manager for the Washington Department of Ecology.
 "Preparing for more extreme weather events is definitely on our minds and the minds of municipalities, and many are taking action to plan and be as prepared as possible … The City of Bellingham has done a great job being forward-thinking and planning to prevent sewage overflow events, as their record shows."
Anything unusual entering the watershed could contribute to health concerns or stressors for shellfish, including human sewage overflows and manure pollution from local farms. 
"There's always the threat of just the things that come with people living along the shorelines and living in that watershed," said Josh Bouma, who runs the Community Shellfish Farm in Port Madison for the Puget Sound Restoration Fund. "Failing septic systems is a big one. Hobby farming and pet waste is also big."
Shellfish feed by filtering particles from the water. When floodwaters carry waste into shellfish habitats, the shellfish filter that waste, making them unsafe for consumption, and shellfish beds are often closed.
Several beaches in Whatcom are currently under advisory, while others remain closed. Of the 26 recreational harvest beaches in Whatcom tracked by the Department of Health, only six are currently open. 
"As we work through and look at climate change, there could be changes in the future," said Scott Berbells, the manager of the shellfish growing area section at the Washington State Department of Health. "Right now, we're seeing some weather patterns that have resulted in certainly more emergency closures due to excessive rainfall or flooding conditions, especially over the last few months."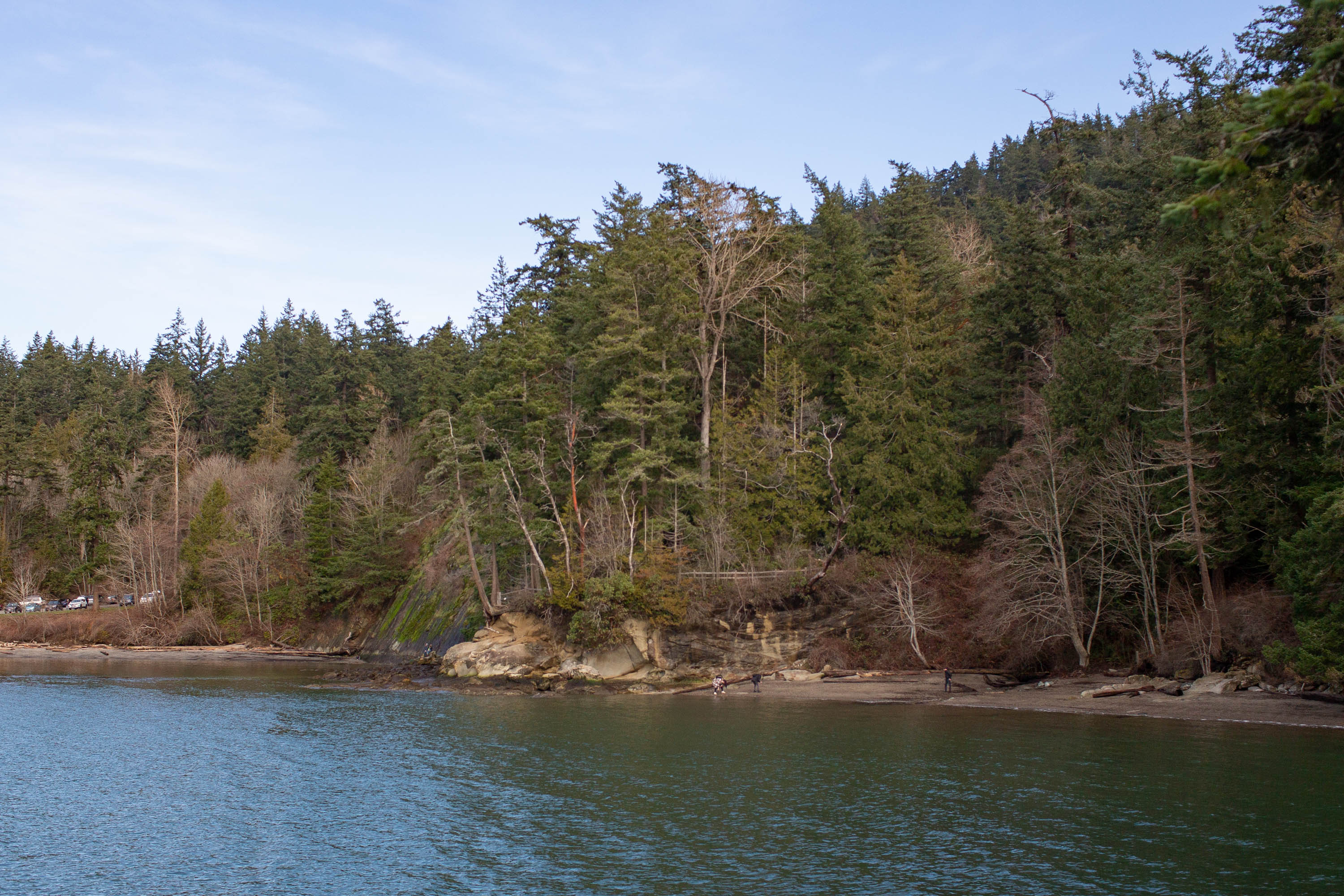 Heat events
Between June and July last year, residents across the Pacific Northwest experienced an "unprecedented" heatwave, according to the Washington Department of Health, causing significant heat-related sickness and 100 deaths between June 26 and July 2.
These heat waves are impacting marine life, too.
"Shellfish literally just cooked on the beach," explained Bill Dewey, the director of public affairs for Taylor Shellfish Farms. "There were some pretty big mortalities both for natural populations of shellfish as well as on some of the farms." 
Taylor Shellfish operates shellfish farms across the state, including in Puget Sound and one just south of Larrabee State Park in Skagit County. 
High water temperatures also bring increased harmful and toxic algal blooms, which can cause illness and death in humans. 
"In the summer, we have high levels of biotoxins or red tide that flood the beaches," Hintz said. "Though these happen traditionally in the summer, we've been seeing those happen earlier in the spring with climate change and later into the fall."
Algal blooms, which occur naturally in warmer waters, are becoming more frequent and more extreme. Blooms can produce toxins that poison fish, mammals, birds, and humans; non-toxic blooms can spread to the point of choking marine life, clogging gills, smothering food sources and consuming all available oxygen in the water. 
These algal blooms can lead to extended harvest closures.
"We're seeing a very clear increase in the number of closure days from 20 years ago and from 40 years ago," Hintz said. "When you combine these water quality closures, plus these biotoxin closures and harmful algae closures, it really can start to cover up most of the year."
Moving forward
Though harvesting is happening less often in the Lummi Nation, shellfish are pretty hardy, and their populations are generally holding steady.  
"Fortunately, shellfish are pretty darn tolerant of stuff in the water," Dewey said.
Though the population is relatively steady, the tribe is investing resources to make shellfish safer to consume. 
"Shellfish populations are still relatively strong on and off reservation tidelands," Hintz said. "These habitats have been changing in varying levels."
Some habitats the tribe has worked to improve are looking better, Hintz said, "But overall, we've definitely seen changes, and sometimes those look like [population] declines."
Some shellfish farms are changing their harvesting seasons to address the changing climate. 
"We're trying to change our seasons a little bit, as we see what inventory is like and as we see how biotoxin blooms are occurring and what's happening with the summer oyster mortalities," Bouma said. "There's a lot of research going into how to produce a product that's a little bit more adaptable to these changing conditions."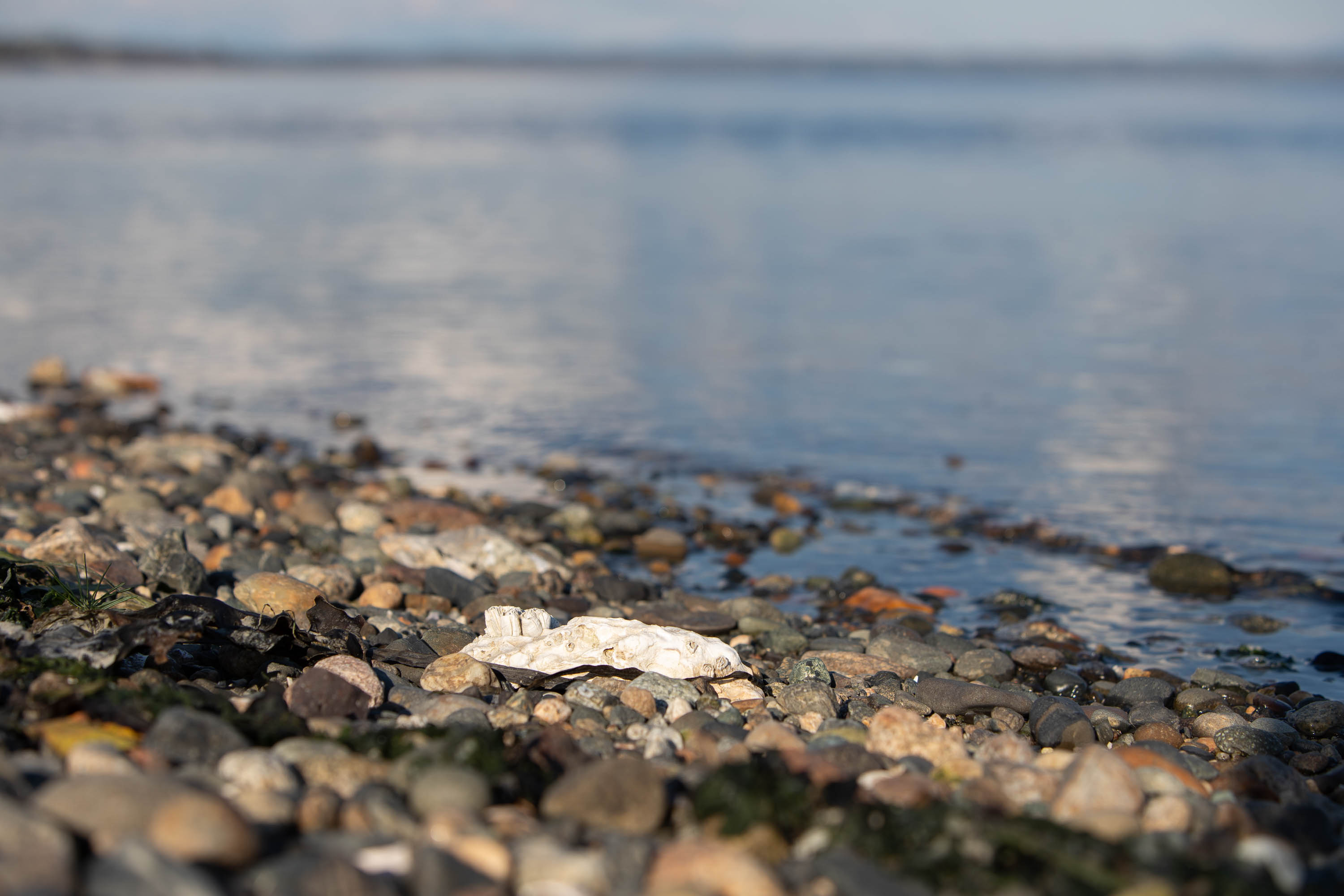 Shellfish population health doesn't guarantee health of the consumer, meaning harvesters must be careful moving forward as communities combat extreme climate events and algal blooms. 
For now, members of the Lummi Nation are preparing for fewer shellfish harvests.
"The commercial, subsistence and ceremonial clam picking and oyster picking doesn't happen as often anymore due to the changes in our climate," Lawrence said. "That's the scariest part for us as Lummi people, when the quality of our resource degrades to the point that we can't even put it on our table anymore, and people are starving."