WTD?
What's the Deal With: Steller's jays?
The raucous birds annoy some, appeal to others
December 28, 2022 at 5:00 a.m.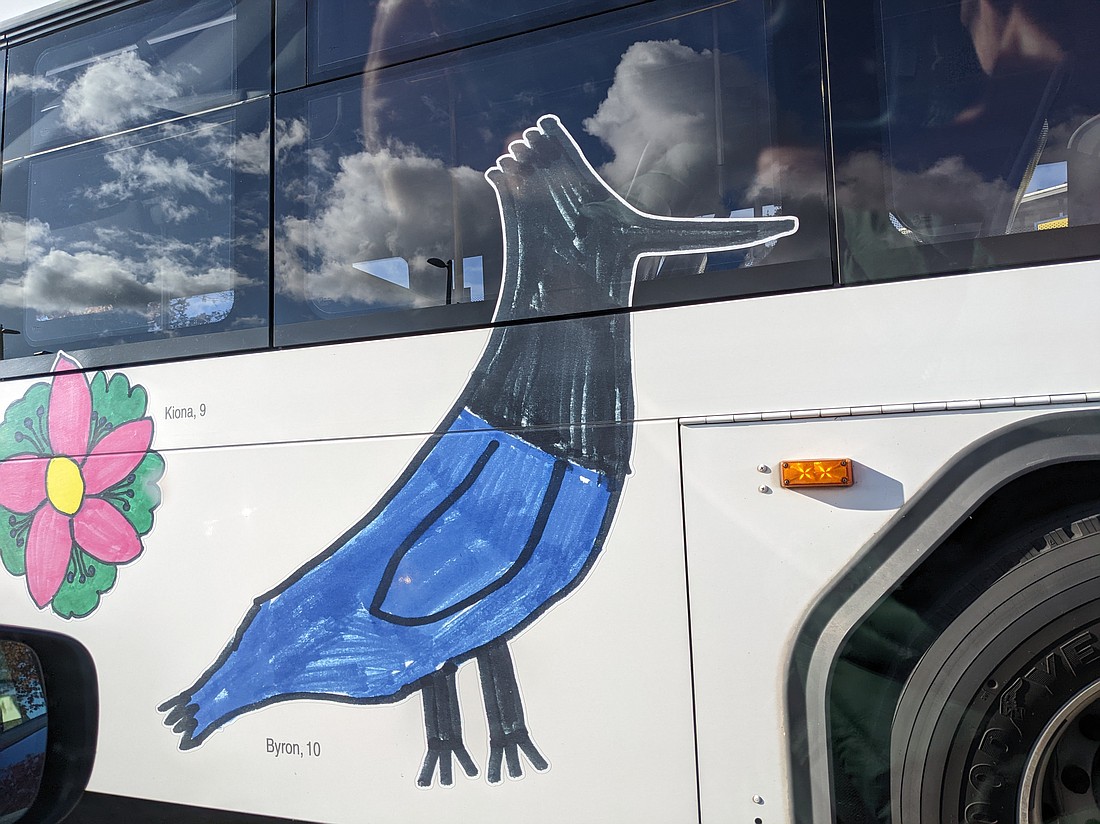 ---
---
If you've spent most of your time in large urban areas of the Pacific Northwest, you may be deeply surprised — even disturbed — when you hear your first Steller's jay. The loud, raspy, repeated "SHACK-shack-shack-shack" makes the bird impossible to ignore when it's nearby. 
The stunning dark-blue-and-black jay with its shaggy, mohawk-like crest does not appear as common in Seattle, according to the Seattle Audubon Society, possibly due to competition from crows. The jays are especially drawn to treed residential and agricultural areas near coniferous forests, such as in Whatcom County.
You won't only find them fighting with crows over peanuts or opportunistically waiting to steal snacks from outdoor tables. Steller's jays are famous — perhaps infamous — mimics, often sounding like red-tailed hawks to scare other birds and lay claim to their food.
This angry clown of birds has strong supporters. Its image appears on the side of a WTA bus and in local yard art. The jay is even the official bird of British Columbia, Canada. It was given that soaring honor in 1987 when the "lively, smart and cheeky bird" won a popular vote. 
While its blue visage appears stellar, its name is Steller. Why? Cyanacitta stelleri was discovered on an Alaskan island in 1741 by naturalist Georg Steller, whose name is also part of Steller's sea lion and Steller's sea-eagle.
WTD runs on Wednesdays. Have a suggestion for a "What's the Deal With?" inquiry? Email us at newstips@cascadiadaily.com.