Government
Democrats, GOP seek unity on state's biggest issues
Lawmakers to address behavioral health, housing in upcoming session
December 27, 2022 at 5:00 a.m.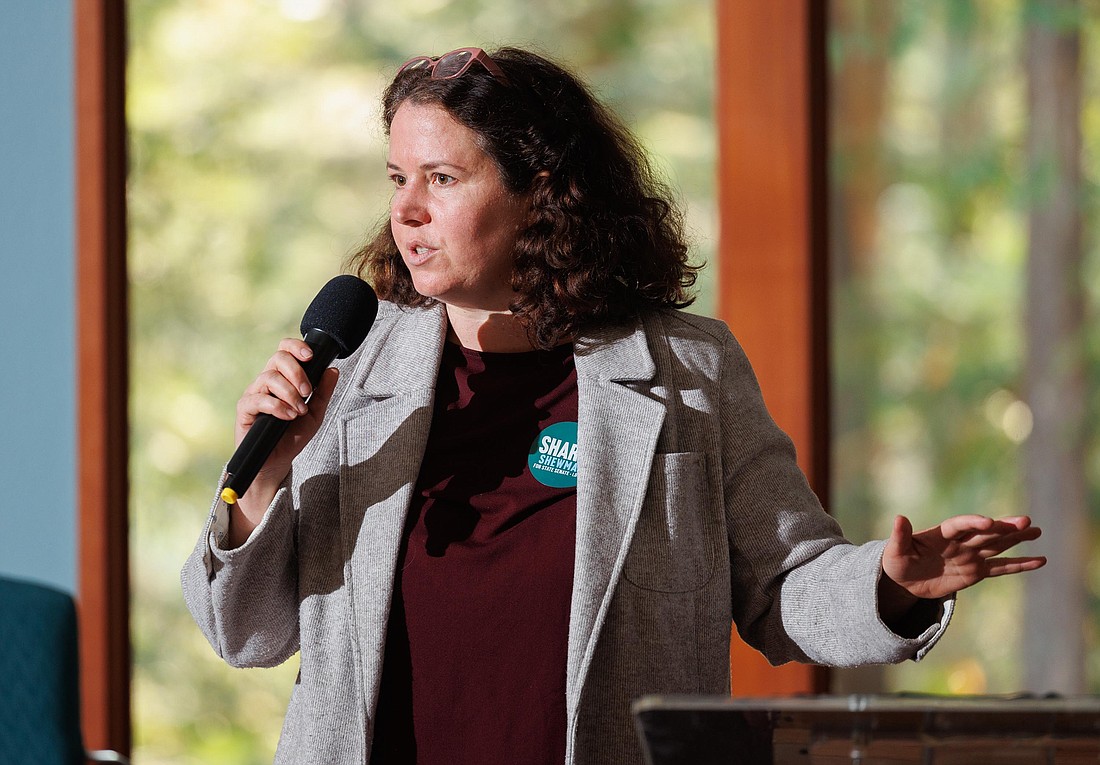 ---
---
Democrats will bring a slightly stronger majority to Olympia when the state's legislative session starts on Jan. 9. That doesn't mean Republicans will be sidelined.
Sen. Sharon Shewmake ousted Republican Simon Sefzik in north Whatcom County's 42nd Legislative District, to increase the Democrats' advantage over Republicans to 29–20 in the Senate. 
Shewmake vacated a House seat to join the Senate.
"In some ways, it's the same job," Shewmake said. "I have to get the same groups of people to agree with me, with what I want to do."
In the House, Democratic newcomer Clyde Shavers of Oak Harbor flipped what had been a Republican seat in the 10th District, boosting the Democratic majority in that chamber to 58–40.
Despite any mandate Democrats may have earned in last month's elections, legislators from both parties who represent Whatcom or Skagit counties say they look forward to working with the other side to solve some of the biggest problems state government will confront in 2023, including affordable housing, behavioral health and public safety.
"We will be working side by side because it is a disservice to our district and to Washington state to say that we won't cross the aisle," Shavers said. "Whether you're a Republican or a Democrat, these issues affect all of us equally."
Republican Sam Low of the 39th Legislative District is another newcomer to the House after successfully challenging a more conservative Republican incumbent in Robert Sutherland.
"I don't think the extremes on either side are going to solve the problems we're faced with in the Legislature," Low said. "I plan to work in a very bipartisan fashion as much as I can in Olympia because that's what I think my district expects."
Behavioral health
Representatives of the two parties from this corner of the state are largely on the same page when it comes to improving services available to people with mental illness or substance use disorder. These two problems — often brought together under the label of "behavioral health" — have made the state's homelessness crisis worse.
Rep. Alex Ramel of the 40th Legislative District — south Bellingham, Mount Vernon, Anacortes and the San Juan Islands — noted that the state Legislature has already made investing in behavioral health a priority in recent years. A new 32-bed Crisis Stabilization Center opened in Bellingham in 2021 with state support.
"Those beds are expensive to build, but I believe we need more," Ramel said.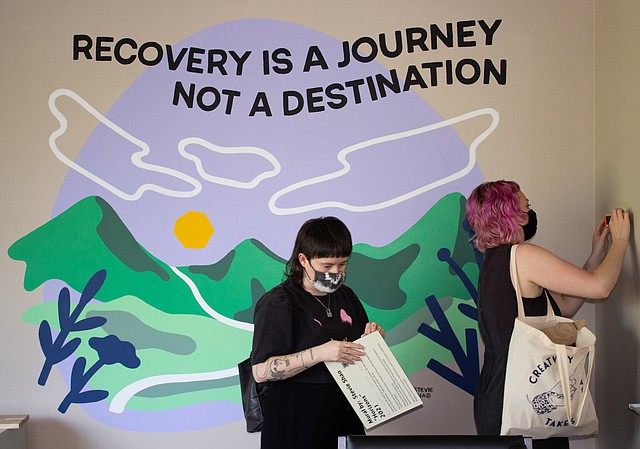 Gov. Jay Inslee's proposed budget, announced last week, includes funding for more crisis facilities like the one in Bellingham, along with an expansion of Western State Hospital. Republican Ron Muzzall, the 10th District's senator, favors local facilities but opposes the governor's proposed $900 million upgrade at Western State. 
"I'm very much in support of the regional approach when it comes to behavioral health," Muzzall said. "We've failed with that (state hospital) system. Why would we dump upwards of a billion dollars in a system that has just continued to disappoint?"
Affordable housing 
Another piece that might help solve the complicated homelessness puzzle is affordable housing, and it's also a high priority for the governor and legislators in northwest Washington. 
"It's a supply problem," Shewmake said. "We have to build more housing."
Inslee proposes adding $698 million over the next two years to the Housing Trust Fund, with most of that money going toward new multi-family apartment buildings and permanent supportive housing facilities similar to 22 North in Bellingham.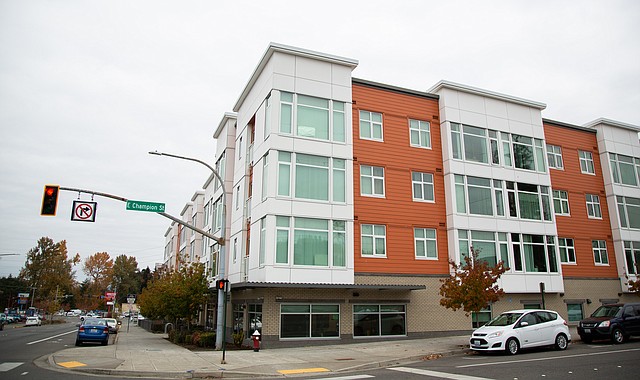 Trust fund housing is built expressly for people who are low-income, disabled or homeless. Joe Timmons, newly elected as a representative in the 42nd District, said he would prefer not to rely on state-subsidized housing but still supports the trust fund.
"We're in a crisis, unfortunately, and we just need to do more," Timmons said.
Several legislators said they would support affordable-housing bills that will be reintroduced in the upcoming session after failing in 2022. One such bill would require cities to allow accessory dwelling units on lots with single-family homes. Another would boost density in single-family neighborhoods by allowing duplex, garden cottages and even six-plexes under certain conditions. 
Police reform
Ramel, who lives in Bellingham, said that when he knocked on doors during this year's election season, the cost of housing was foremost on people's minds. But when Low campaigned in Sedro-Woolley, the 39th District's largest city, he heard a lot about public safety.
"Public safety has always been No. 1" on his agenda, said Low, who also sits on the Snohomish County Council.
Law enforcement officials say legislation passed in 2021 that limited their ability to pursue suspected criminals has contributed to the recent surge in property crime.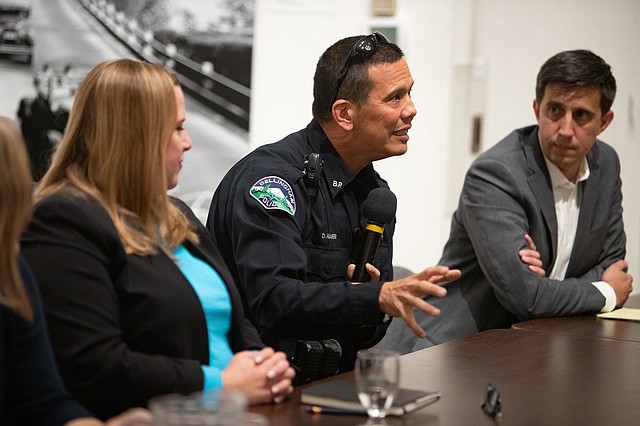 After the state Supreme Court's Blake decision that same year declared Washington's felony drug laws unconstitutional, lawmakers hastily passed a bill that reduced drug possession to a misdemeanor with an emphasis on drug-treatment referrals over arrests. The result was more brazen public use of fentanyl and other drugs. 
Legislators on both sides of the aisle agree the police-pursuit and drug laws need to be fixed.
Keith Wagoner, the Republican senator from the 39th, and 42nd District Rep. Alicia Rule of Blaine both said a bipartisan approach is needed to correct the flawed criminal reform legislation from 2021.
"What it requires ethically, as a proud Democrat, is how can I … take in all factors and my district's needs into account?" Rule said. "I intend to find something that is passable, that really gets to the heart of our concerns of keeping people safe and really keeping all people safe."
Wagoner said he sees no political will to revert drug use to felony status. "I also hope we don't completely decriminalize it, which is what some other people want," he said. "We've got to thread the needle so we make society better and get some people the help they need."
Close to home
Rule, whose 42nd District was crippled by devastating floods a year ago, said she will continue to work for her constituents in need of relief and protection from the effects of flooding.
"One of my short-term goals is to make sure we have finished the job of distributing the funds for small businesses, and we ensure everybody who is impacted by the flood is housed," Rule said. Long-term — probably not until after 2023 — Rule wants to transform the state's emergency response.
"What happened in our community, when we have an emergency and really there were no state funds to support those people in need, can never happen again," Rule said. "We need to start from scratch and make sure we have a whole structure that's set up when the next crisis hits."
Another top concern among city and county leaders in Whatcom is the need for a new jail and associated behavioral health services. At first glance, it might appear the timing of the county's jail project is fortunate, given the state's growing investments in behavioral health. 
But asking for state funding for the project before a proposed countywide ballot measure in November 2023 would be premature, Ramel said.
"We can go out and look for that money, but I don't think we can do so successfully until we have a plan and a local funding source," he said. 
The plan also needs to be in line with the state's emphasis on behavioral health.
"It is important that we get the right plan, that we build a new jail that has detox facilities, crisis stabilization, social services, all those kinds of things built in," Ramel said. "I would not put my reputation behind a jail that prioritizes incarceration over treatment and recovery."