News obituaries
Joan Airoldi lived a life between the pages
Former library director took on the FBI, and won
December 17, 2022 at 4:40 p.m.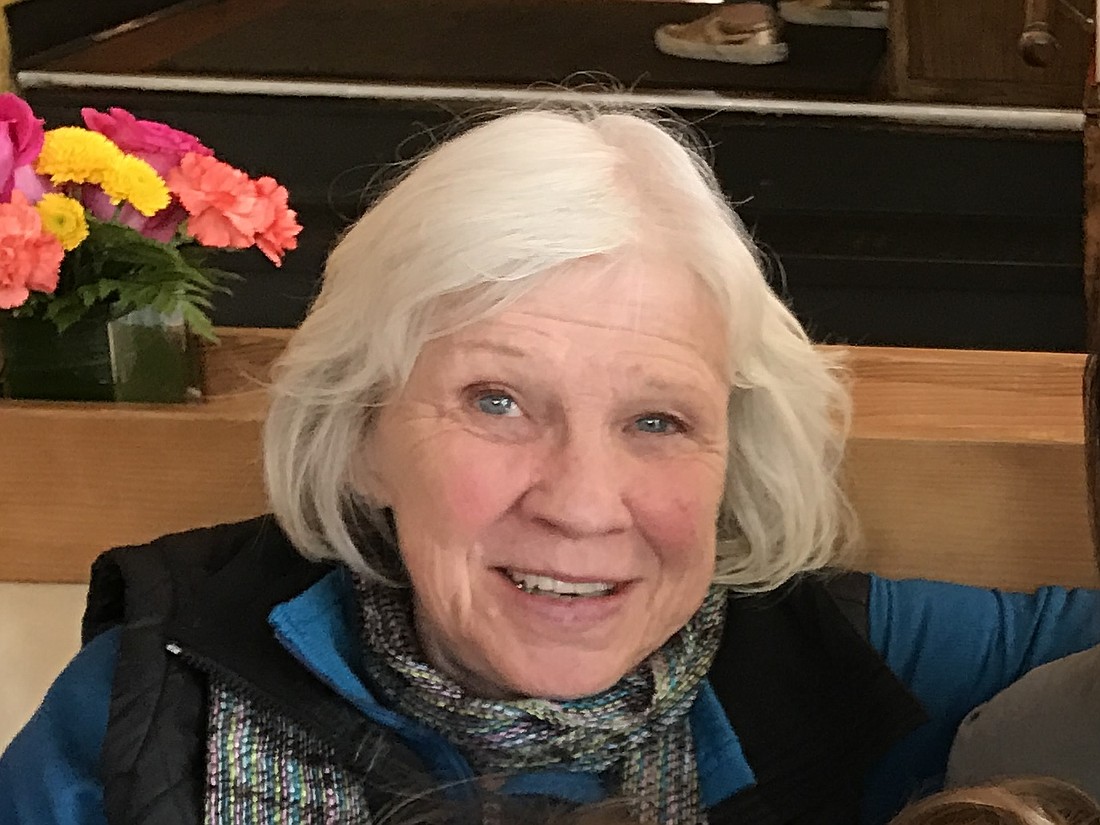 ---
---
In 2004, when Joan Airoldi was the director of the Whatcom County Library System (WCLS), she took on the FBI by refusing to provide information to an agent regarding a Deming Library patron's use of a book on Osama bin Laden. A grand jury subpoena was issued to get the records, but when it became clear Airoldi and the WCLS board were prepared to challenge the subpoena in court, it was withdrawn.
"Libraries are a haven where people should be able to seek whatever information they want to pursue without any threat of government intervention," Airoldi said at the time.
Airoldi passed away Dec. 3 at the age of 76, and family members, friends and colleagues are remembering her not only for standing up for people's First Amendment rights, but also for her love of life and her ability to make every moment of every day count.
"She was a dynamo," Joan's husband Michael Airoldi said. "Every morning she sat straight upright in bed and launched herself into the day. That's what I'm going to miss most — her effervescence."
Joan and Michael met in high school in Milwaukee, Wisconsin, when they were in a history class together. Michael's seat was in the front of the class, and Joan's in the back. From where he sat, he could see her reflection in the framed portraits of presidents on the wall, and couldn't help but sneak peeks. He learned the attraction was mutual when Joan asked him out on a date. 
Joan started her library career after she and Michael had married and started their family — which eventually included four children. She first volunteered at a rural library in Wisconsin, and as the kids grew she earned a degree in library science. By the time the family moved to Washington for Joan's job as WCLS director, she was in charge of more than 25 libraries across the top tier of Wisconsin.
But Michael Airoldi said it was in Whatcom County that she discovered what libraries could be and what they could do for people.
"That was her focus," he said. "She wanted to serve the people, and in so doing made countless friends."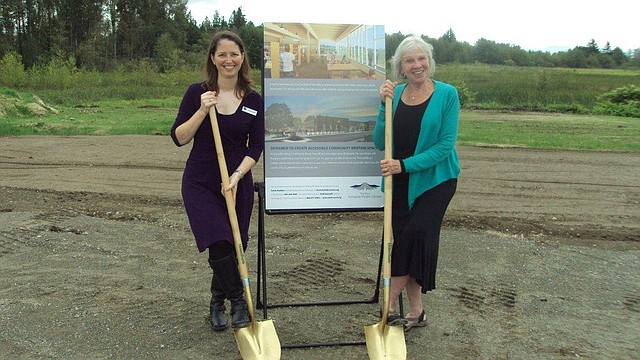 Christine Perkins, the current director of the Whatcom County Library System, was one of the people whose lives were directly affected by Joan Airoldi. The two met in 2003, when Perkins was hired as director of the Burlington Public Library. "Thoughtful," "astute" and "generous" were words Perkins used to describe her colleague and friend.
"She was the one who encouraged me to throw my hat in the ring for the WCLS position, calling me several times to check if I had turned in my application yet," Perkins said. "She left me a bountiful welcome basket in my office when I arrived at WCLS, insisted on giving me space to get acclimated when I first started, and made herself available to me for consultations, advice and support whenever I called."
Perkins and Michael Airoldi both noted that Joan used the $25,000 prize money she received from PEN America for her work standing up to the FBI to establish the Whatcom County Library Foundation, whose mission is to create "dynamic opportunities to support libraries as the heart of a democratic community."
In lieu of giving flowers or other gifts in Joan's memory, Michael Airoldi suggests people donate to the foundation in honor of his wife's love of libraries and reading. Funds raised benefit Books for Babies, WCLS's Summer Reading Program, Books Unbound (a program that introduces at-risk teens to the power of books), the countywide book club Whatcom READS, and various other library-related grants.
Perkins said the foundation is far from Joan Airoldi's only legacy, but that Joan would be the last one to take credit for the programs she started or helped to implement. She preferred to work behind the scenes and avoided the limelight, Perkins said, even forgoing a retirement celebration and instead encouraging donations to the Whatcom County Library Foundation.
"I met many library supporters across Whatcom County who had a profound admiration for Joan, not only for standing up to the FBI, but for her advocacy of libraries in general," Perkins said. "She was particularly involved in library building projects with folks in Kendall, Point Roberts, Sudden Valley and Ferndale."
Another friend, Dorothy Goff, said Joan was "a ferocious woman with a gentle spirit" who deserves to be celebrated.
At Joan's request, the Airoldi family doesn't plan on hosting a memorial until spring, when they can gather for a picnic to share and connect with one another.
Michael Airoldi said having friends and family nearby has helped with the grieving process.
"I'm making do, although I miss her terribly," he said. "There's enough of her in all of the kids and grandkids that every time I see them, I see a little bit of her. She was an amazing woman in so many ways."
To donate to the Whatcom County Library Foundation, go to wcls.org/give.