Profiles
Teresa Dalton keeps the FireHouse flames burning
Welcome to your community living room
December 14, 2022 at 5:55 a.m.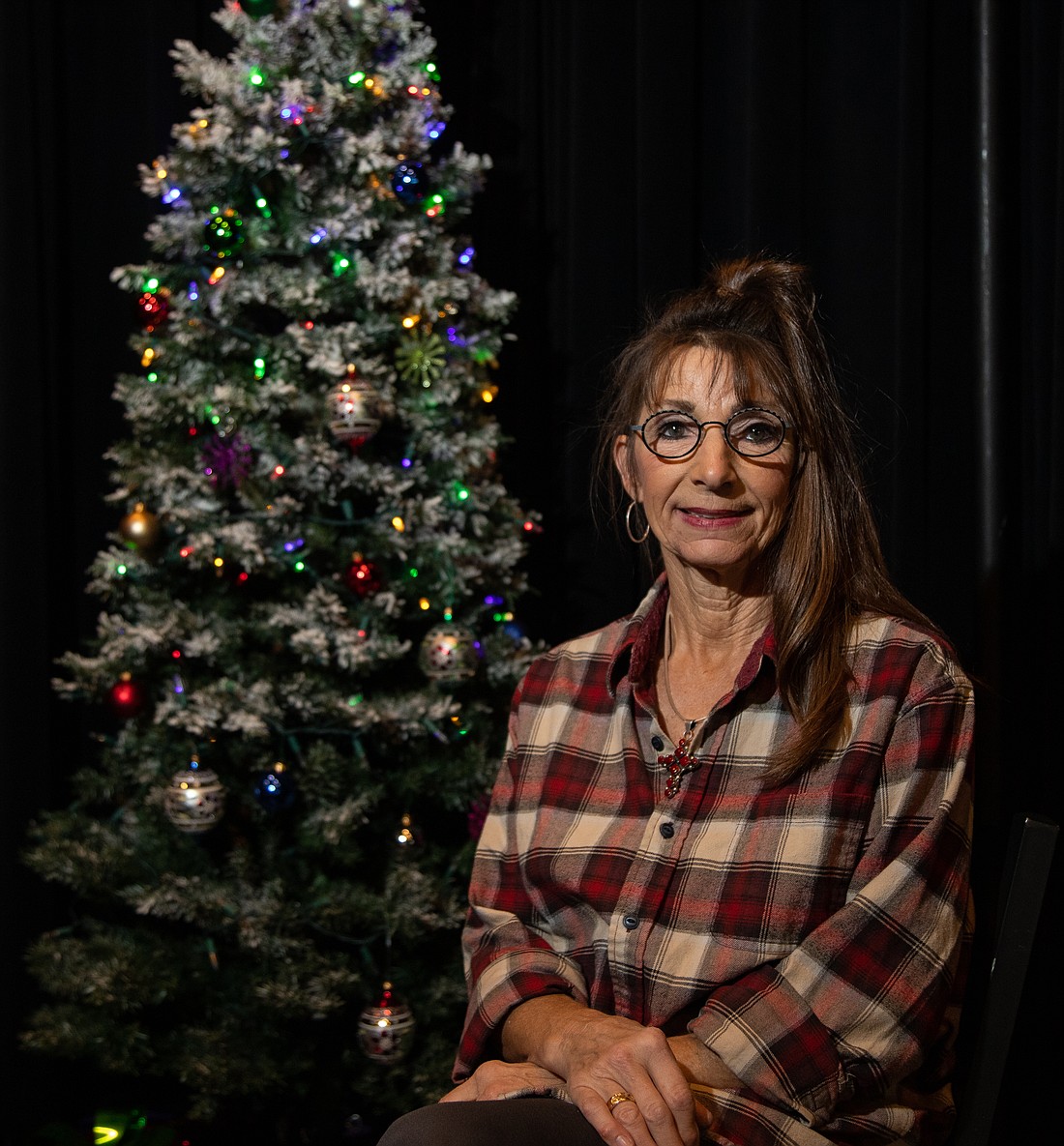 ---
---
A giant slab of madrona wood sits near the brick fireplace at Fairhaven's FireHouse Cafe, which on a recent weekday morning was full of patrons sipping coffee and tea, swapping stories and making puns.
"I call him Yule Brenner," quipped a man sitting adjacent to the fireplace, pointing to the dense yule log that will be lit starting at 10 a.m. Friday, Dec. 16 and continue to be stoked and watched by "yule loggers" until the last ember falls through the grate and the clock is stopped — anywhere from 20 to 30 hours after the initial blaze. Until five minutes before the start of the conflagration, people can write down guesses as to how long the wood will burn, and the one whose conjecture is closest will receive a gift certificate to the cafe.
The burning of the log symbolizing the beginning of winter is a longtime tradition at the FireHouse Arts and Events Center, started by founders Matt and Alona Christman — who in 2003 converted the fire station built in 1927 into a performing arts venue — and continued by current owner Teresa Dalton, who took the reins in late spring of 2018.
Dalton, 62, never imagined she'd be in charge of the musicians, actors, dancers, Tai Chi practitioners and others who populate the studio and stage (which are one in the same) at the FireHouse. In fact, the former Coast Guard mechanic and school district employee had been easing into retirement when the opportunity arose to purchase the building and ensure it would remain a creative safe space.
"I was not looking," Dalton said. "The FireHouse found me. I was ready to semi-retire and go to Mexico on vacation. I had come to get coffee at the cafe, but once Matt gave me the full tour, I couldn't imagine this space being anything different than what it was."
After finalizing the sale along with investor Glenn DeHekker (who'd previously helped her sell two commercial buildings in Fairhaven after her husband passed away), Dalton threw herself into the job. Among other things, she had to learn what it took to book acts, rent out studio space, handle lighting, figure out the old-school seating system — which involves a hand-crank and counterweights to move it from the ceiling to the floor — and keep the cafe running.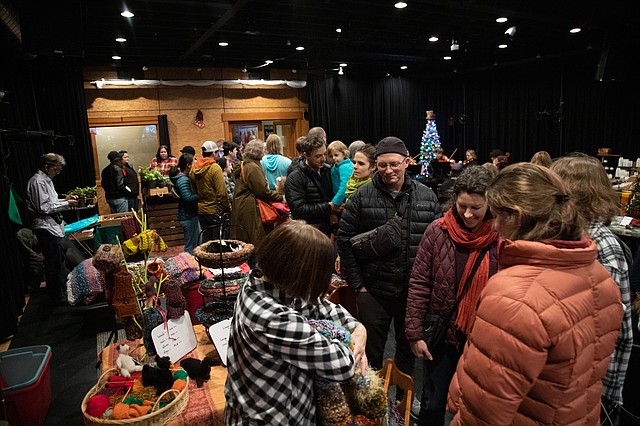 Luckily, Matt Christman was there to help with the transition, and can still be found making coffee behind the counter, doing dishes or sitting in the cafe and catching up with customers.
"I think most people think he's still an employee, but no," Dalton said, laughing. "He works when he wants to and sits by the fire when he wants to, but has still been instrumental in helping me every step of the way."
It took more than a year for the FireHouse to get back on track after Dalton took over, but by the time COVID-19 shutdowns required the venue to temporarily close, she had a full slate of shows on the roster and the space was regularly filled with classes. Then, like most other performing arts venues in Washington and beyond, everything was canceled and she was left wondering what was next.
Serendipitously, the FireHouse Cafe already had a walk-up window in place when the pandemic shutdown started. Dalton said Fairhaven was a "ghost town," and almost nothing was open, meaning having a place people could still get a cup of coffee and a pastry — or have a socially distanced conversation with their friends and neighbors — was vitally important. They never had to lay off the cafe's employees, and none of them quit to take unemployment.
"We never shut down one day during COVID," Dalton said. "We already had a good patron base, but when everything closed in Fairhaven we were the only game going."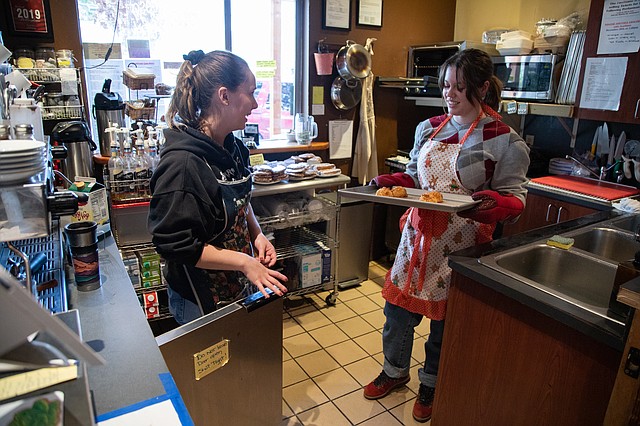 It wasn't until things started to return to normal that patrons started telling Dalton how being able to come to the cafe and even briefly see other people had, some days, saved their lives.
"It made me cry," Dalton said. "We were serving more than coffee, which was heartwarming to me."
Another thing that makes Dalton tear up these days is when she gets overwhelmed with the scope of her job, but then somebody walks by and says "thank you" and she realizes her hard work is not in vain.
"People are noticing, people are appreciative," she said. "That means a lot to me. In addition to being a performing arts venue, it's also a great community space. It's like everybody's living room. We have people that bring firewood, we have people that rake leaves. Everybody just pitches in, which kind of blows my mind sometimes."
These days, the FireHouse is abuzz with activity, including community events such as last weekend's Holiday Pop-Up Market, which included arts, crafts, music and other festivities. Groups such as Bellingham Repertory Dance are booking performance space more than a year in advance, classes are back on, and — unless Dalton decides to take time off — the calendar is full.
Although she's hoping to find someone to help out with the running of the FireHouse so she can leave town once in a while, Dalton said she loves what she does. She's also grateful for those who made her job possible — like Matt Christman, who's the one who finds the giant yule log every year and assures her it will fit in the fireplace. He'll be there when it's lit on Dec. 16, and when The Atlantics play their annual Holiday Concert later that night.
"I always say to Matt, 'It's not like you handed me the keys, it's like you handed me the baton and just said, OK, here's your leg,'" Dalton said. "At some point, that's where I'll be. Looking for someone to hand the baton on to."
The FireHouse Arts and Events Center and FireHouse Cafe are located at 1314 Harris Ave. For a full listing of events, or to find out how to book a show, go to firehouse-aec.com.