Business
Florida company buys Bellis Fair in auction
$44M sale follows loan default earlier this year
December 14, 2022 at 3:25 p.m.
|
Updated December 19, 2022 at 1:55 p.m.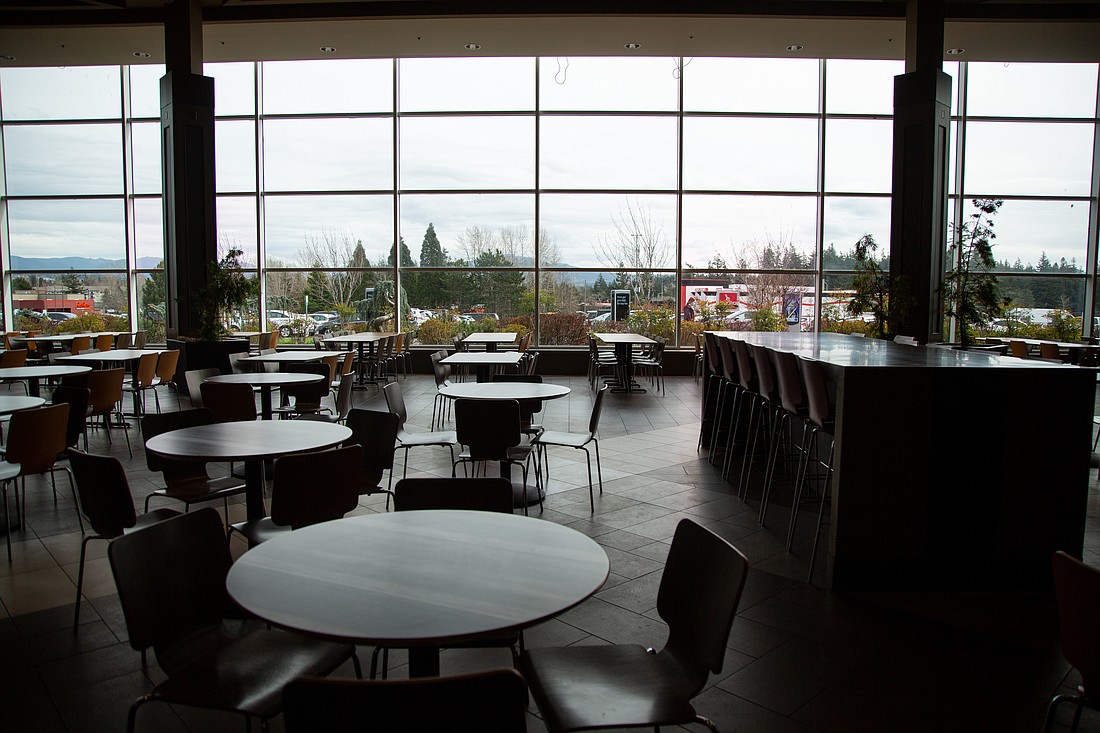 ---
---
Bellis Fair in Bellingham is under new ownership after the 34-year-old mall sold at auction last month.
4th Dimension Properties based in Florida purchased Bellis Fair for $44 million, having submitted the highest of 11 bids in the auction, according to the company's website. The amount was $7 million more than the minimum asking price. The purchase did not include the mall's Target, Kohl's and JCPenney stores, which are owned separately, said Ryan Martin, co-owner of Pacific Continental Realty, who tracks commercial real estate trends in Bellingham.
"I believe the buyer got an incredible value deal on the sale of Bellis Fair," Martin said. "The $44 million price tag breaks down to $82 per square foot. … That price is far below the replacement cost and includes the land and additional building lots for free."
The previous owner, Brookfield Property Partners, had to give up the 536,000-square-foot mall because the company defaulted on a $77 million loan in February. The sale to 4th Dimension was originally reported by The Bellingham Herald.
The mall's value was appraised at $145 million in 2011, the year the mall's owner took out the loan to refinance its debt, according to CRED iQ.
Felix Reznick, a principal owner of 4th Dimension, said he saw potential in Bellingham's mall. 
"After owning so many malls, I have a knack for understanding the shopper and a knack for understanding the viability of a place," Reznick said in a phone interview on Friday. "I think this is a very viable mall." 
Martin of Pacific Continental Realty said Bellis Fair is heavily dependent on traffic from Canada.
"I believe the timing is in the favor of the new owner," Martin said. "With the border open again as COVID-19 restrictions fade, the Canadian shoppers are returning to the mall."
Reznick said he has renewed some existing tenants and is negotiating terms with a few potential newcomers, including a candy store, Japanese barbecue and a crab restaurant. 
Some locally owned businesses that operate in downtown Bellingham might open a second location inside Bellis Fair too, the mall's new owner said.
Also, a Bellingham library branch is still scheduled to open inside the mall, as proposed by Mayor Seth Fleetwood earlier this year. 
Reznick added that he could bring music or visual arts into the mall, too. A community event is tentatively scheduled for Valentine's Day.
"The more people who come, the more sales there are and the more it will attract additional retailers — and that kind of builds on itself," Reznick said. "I want to make it an attractive place for the people of Bellingham."
This story was updated at 1:52 p.m. on Dec. 16 to include statements by Bellis Fair's new owner. This story was updated again at 1:55 p.m. on Dec. 19 to include statements by a local commercial real estate expert.