The A-List
A&E calendar: Circus acts, pop-ups and yule tidings
A curated list of happenings in Whatcom and Skagit counties
December 14, 2022 at 5:20 a.m.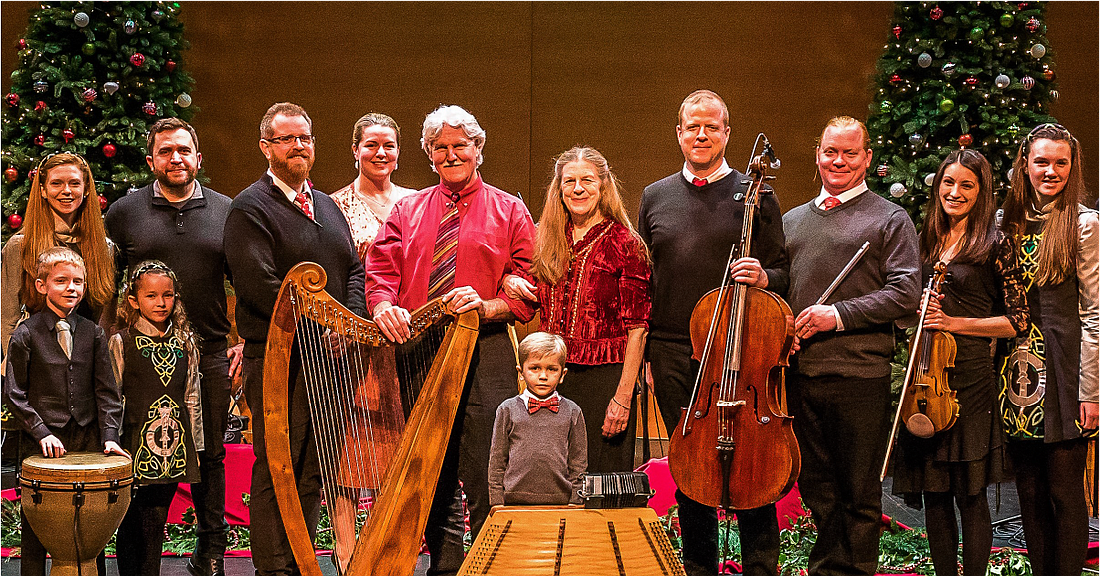 ---
---
Wednesday, Dec. 14
Holiday Festival of the Arts
10 a.m. to 7 p.m. daily through Dec. 24, 1411 Railroad Ave.
Works by more than 100 local artisans and craftspeople can be perused and purchased through Christmas Eve. One-of-a-kind gifts, specialty food and treats, jewelry, paintings and more can be found. Info: alliedarts.org. 
The Nutcracker
7 p.m., Mount Baker Theatre, 104 N. Commercial St.
Opus Performing Arts presents its fourth iteration of this holiday ballet with shows nightly through Saturday, Dec. 17. Step into the Stahlbaum family's home and watch as Clara's world transforms into a magical wonderland of toy soldiers, a blizzard of snowflakes, a flock of marshmallow sheep and many other delightful surprises! Tickets are $12–$20. Info: mountbakertheatre.com. 
Thursday, Dec. 15
Vaudevillingham
7 p.m. and 9 p.m., Cirque Lab, 1401 6th St.
The Bellingham Circus Guild presents its monthly community open stage fundraiser, with the early show being family-friendly and the later show, "anything goes." This week's performances will feature the guild's own Richard Hartnell. Suggested donation is $10–$15. Info: bellinghamcircusguild.com. 
MVHS Holiday Concert
7 p.m., McIntyre Hall, Mount Vernon
This concert will feature Mount Vernon High School choirs and band. See the MVHS choral and instrumental music department join forces. Pay what you wish on the day of the performance, and arrive early to avoid the lines. Info: mcintyrehall.org. 
Friday, Dec. 16
Pacific Arts Market
10 a.m. to 6 p.m., 1145 E. Sunset Drive
Friday through Sunday, meet local artisans of local and handmade goods while shopping for family and friends (or even for yourself). Info: pacificartsmarket.com. 
Schimmel Showcase
11 a.m., Jansen Art Center, 321 Front St.
Gabriel & Rebecca Mañalac will play pieces for two pianists on one piano at Jansen's Chamber Hall. This gorgeous grand piano fills the entire building with stunning resonant sound during this morning music series. Admission is by donation; refreshments will be provided. Info: jansenartcenter.org. 
Jingle Jazz
7 p.m., Buxton's Music, 1904 Commercial Ave., Anacortes
Enjoy an evening of holiday cheer with Anacortes' own A'Town Big Band as they perform a selection of festive music. The 17-piece jazz band will put its own spin on the season, playing all of your holiday favorites with swing. The free event is hosted by the Anacortes Public Library. Info: library.cityofanacortes.org. 
Hard-Boiled Eggnog
7 p.m., Black Box Theatre, Blaine High School
What happens when Santa Claus gets murdered? Find out when Blaine Community Theater shows "Hard-Boiled Eggnog: A Christmas Noir" at 7 p.m. Friday and Saturday, and 2 p.m. Sunday. Tickets are $12–$15. Info: blainecommunitytheater.com. 
The Aristocats
7 p.m., BAAY Theatre, 1059 N. State St.
Bellingham Arts Academy for Youth performers ages 9–12 will bring Disney's beloved animated film to life in this family-friendly, feline-focused musical directed and choreographed by Lisa Markowitz. Shows are at 7 p.m. Friday, 2 p.m. and 7 p.m. Saturday, and 2 p.m. Sunday. Tickets are $12–$18. Info: baay.org. 
Disney Frozen Jr.
7 p.m., Lincoln Theatre, Mount Vernon
Skagit's Theater Arts Guild presents its final weekend of this musical featuring all of the memorable songs from the animated film, plus five new songs written for the Broadway production. Shows are at 7 p.m. Friday, and 2 p.m. and 7 p.m. Saturday. Tickets are $15. Info: lincolntheatre.org. 
Winter Concert
7:30 p.m., Central Lutheran Church, 975 N. Forest St.
North Cascades Community Orchestra will feature the Bach "Double Violin Concert in D Minor" and Christmas selections including "Sleigh Ride," "Santa Claus is Coming to Town," "White Christmas" and more. Entry is by donation. Info: northcascadesmusic.org. 
Ha-Ha Holidays
7:30 p.m. and 9:30 p.m., The Upfront Theatre, 207 Prospect St.
At 7:30 p.m. Friday and Saturday, watch an improvised holiday movie, Ha-Ha Holidays. At 9:30 p.m., Upfront Classic will feature favorite improv games from over the years. Tickets are $10–$15. Info: theupfront.com. 
Saturday, Dec. 17
Bellingham Farmers Market
10 a.m. to 2 p.m., Depot Market Square, 1100 Railroad Ave.
Stock up on seasonal produce and hand-crafted items perfect for holiday gift-giving at the final market of the year. Additional events will take place on the third Saturdays of January, February and March before the market kicks back into gear on the first Saturday of April. Vendors are being sought for the 2023 season; apply through Jan. 15. Info: bellinghamfarmers.org. 
Dockside Market
10 a.m. to 2 p.m., Squalicum Harbor, Gate 5
Local fisherfolk will be selling their fresh and frozen wares at this twice-monthly market. Visit the dock early to find the best selection of seafood options. Details and participating vendors and products are posted 24 hours ahead of sale days. Info: bellinghamseafeast.com. 
Artist Pop-Up
10 a.m. to 4 p.m., Quicksilver Photo Lab, 1417 Cornwall Ave.
Photographer Debbie Sodl will be on hand for this one-day-only event. "With a subtle minimalistic approach, all of my work is single image, ethical photography with minimal editing," Sodl says. Info: quicksilverphotolab.com. 
Cabin Marketplace
2–7 p.m., Cabin Tavern, 307 W. Holly St.
Find art, jewelry, ceramics, vintage streetwear and other last-minute gifts while relaxing with a beer or cocktail at this annual event. Patrons must be 21 or older. Info: cabinbellingham.com.  
Sip, Snack and Share
3–6 p.m., Gallery Syre, 465 W. Stuart Road
Check out the exhibit "Artists from the Pacific Northwest" — which features works by Francis X. Donovan, Anita Lehmann, Bonnie Smerdon and David Syre — and enjoy beer samples from local breweries and charcuterie boards by Herb Niemann's Steak House. Info: gallerysyre.com. 
Winter Celebration
6 p.m., Brodniak Hall, Anacortes High School
Students from Fidalgo DanceWorks present their winter contemporary dance concert featuring lyrical, modern, jazz, tap, hip-hop and tumbling along with holiday tunes. Tickets are $12–$20. Info: fidalgodanceworks.org. 
Rockin' Yule Bizarre
6–10 p.m., Buxton's Music, Anacortes
Anacortes Music Project hosts this holiday concert featuring tunes by Savanna Woods, The Combo, The Long Haulers, Kazoo Choir, Mann Road, Pension Kings and many more. Local beer from Rockfish, a bake sale and arts and crafts will be part of the fun. Tickets are $10–$20. Funds raised benefit AMP. Info: anacortesmusicproject.org. 
Sunday, Dec. 18
Vegan Winter Market
11 a.m. to 3 p.m. V Go's Grocery, 1213 Cornwall Ave.
Bring bags and containers to reduce waste at this market featuring thoughtful and intentional local vegan goods. Food, holiday gifts, gingerbread-house building, raffles and music will be part of the day's events. Entry is free. Info: bellinghamvegfest.org. 
Celtic Yuletide
3 p.m., Lincoln Theatre, Mount Vernon
Magical Strings, composed of generations of the Boulding family as well as special guests, returns for this annual holiday concert. Expect lively and soulful music, storytelling and stellar Irish step-dancing (among other things). Tickets to the 43rd annual event are $20–$29. Info: lincolntheatre.org. 
Monday, Dec. 19
Lummi Holiday Market
9 a.m. to 6 p.m., Silver Reef Event Center, 4876 Haxton Way
Today through Dec. 23, peruse and purchase works from local Native American artists and artisans at a Christmas Holiday Market. Jewelry, arts, baskets, food items, clothing and more will be featured. Info: lummi-nsn.gov. 
The Journey's Christmas Concert
7:30 p.m., McIntyre Hall, Mount Vernon
Celebrate a traditional Christmas and the sounds of the season with harpist Bronn Journey, special guest choir Breath of Aire and a small ensemble featuring strings, flutes, clarinet and percussion. Tickets are $24–$30. Info: mcintyrehall.org. 
Before heading out to attend in-person happenings, check with individual venues to make sure the event is still taking place as scheduled.
The A-List appears weekly on Wednesdays. To submit an event for consideration, email calendar@cascadiadaily.com.