Community
Nonprofit partners with local dentist office to help refugees
Pair will provide funds and emergency services
December 11, 2022 at 5:00 a.m.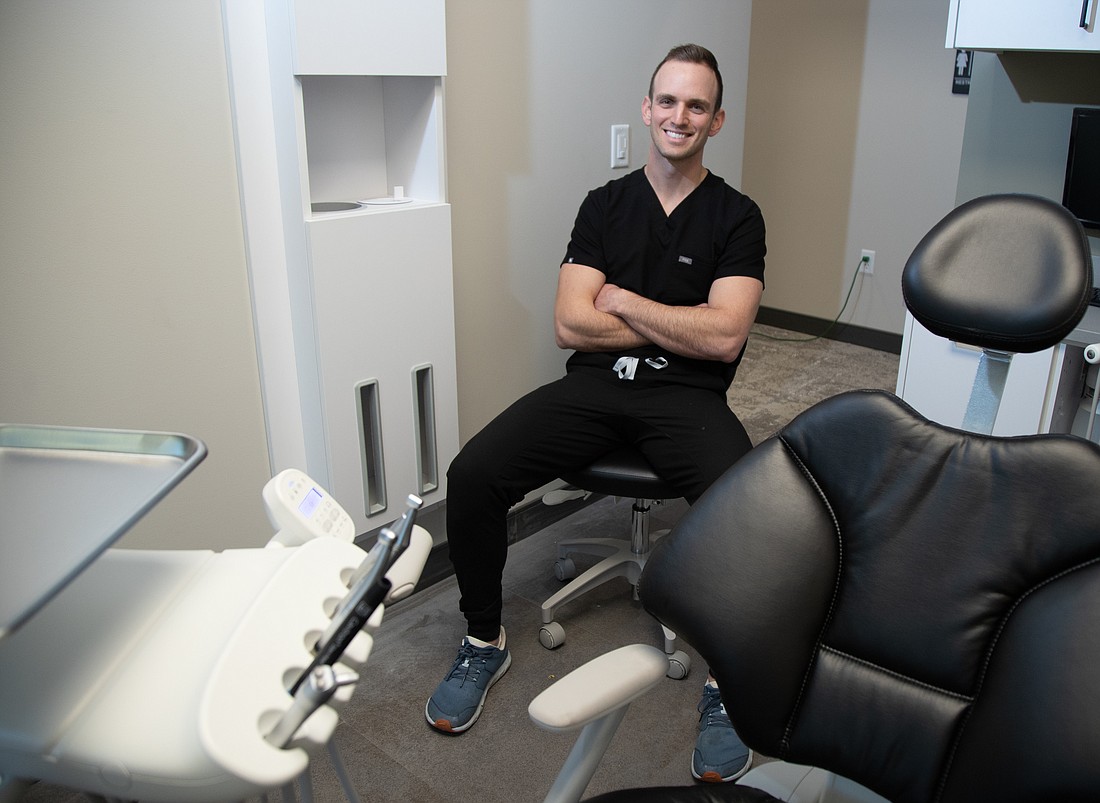 ---
---
As political, social and environmental strife pushes families out of their home countries, they find themselves entering unfamiliar territory. Language, cultural differences, money and transportation barriers pose difficulties for refugees, and basic health and safety needs must be addressed.  
A regional organization and a new Bellingham business have partnered to ease the often-overwhelming transition. The Local Dentist will work with World Relief Western Washington's Whatcom County branch to support incoming refugees by providing free dental care and funds for resettlement.  
The Local Dentist, located at 2219 Rimland Drive, will provide emergency dental care to refugees for the first 90 days of their arrival. For every 30 new patients he sees, owner and dentist Chaz Vittitow will donate money to World Relief to help stock a refugee family's pantry, buy them a bike or support them in other ways. 
"We'll provide them the funds and let [World Relief] take care of it because they already have the communication," Vittitow said.  
Vittitow formed a relationship with World Relief's Whatcom County branch, which opened in 2021, and now, the nonprofit can call him any time to address emergency dental needs.  
"If it's something that's needed ASAP, because I'm a private business, I'll have the freedom and ability to get them taken care of in a really quick manner," Vittitow said.  
For five years, Vittitow traveled the world while serving as a dentist in the Navy. He then worked at Alpine Dental in Mount Vernon for two years. His passion for the career came from his father, who was also a dentist in their hometown of Louisville, Kentucky.  
Serving refugees has been a consistent theme in Vittitow's family. He and his wife worked with international students and refugees through programs at the University of Kentucky, where they both attended school. While living in Sicily, Italy, his wife and kids joined him and local missionaries in supporting African refugee camps by growing gardens and teaching them football. 
Vittitow and his family moved to Bellingham about two years ago, and Vittitow got to work researching how he could support the refugee community. He found World Relief and reached out to Steven Shetterly, the Whatcom County resettlement manager.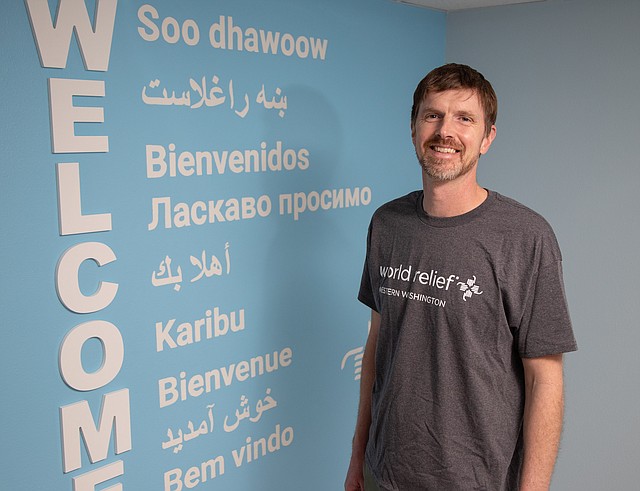 "I'd really like to help personally, but also I'm starting this business and I'd love to pair up with you guys, how's a way I can serve?" Vittitow recalled asking Shetterly.  
The pairing was kismet.  
Refugees often need dental care when they arrive in the U.S., Shetterly said. When World Relief Whatcom County welcomed 31 Afghan refugees last year, they were sending late-night texts about tooth pain.  
"We had been sort of caught off guard with the amount of dental needs there were, with almost everyone," he said.  
Vittitow reached out at just the right time, Shetterly said. Having someone who could treat emergency needs was "a big weight off of our shoulders." 
Mouth and teeth infections can easily spread to the rest of the body and cause long-term health issues. Research shows that mouth bacteria is linked to 57 other diseases, Vittitow said, and if there is plaque in the mouth and open sores, bacteria get into the bloodstream. 
"Your mouth is the gateway to your whole body," Vittitow said. 
Vittitow hopes his patients walk away with the ability and knowledge to properly care for their dental health. 
World Relief settles into Whatcom County 
In addition to addressing refugees' immediate health needs, World Relief Western Washington conducts airport pickups, provides refugees with familiar foods, finds temporary and long-term housing, enrolls children in school and finds social services refugees qualify for.  
"Refugees show up with two suitcases at most, so they don't come with a lot of resources. They don't come with a whole lot of government funding or anything like that either, so we're mobilizing donations and just finding people in the community who want to welcome people," Shetterly said.  
Adriana del Cid arrived to Bellingham from Guatemala five months ago. She and her family did not know what to expect, but the folks from World Relief Whatcom County greeted them at the airport, helped them get Social Security, helped her husband get a job, enrolled their children in school and provided them with English classes. 
"They have been angels for us," del Cid said. When she was busy in English classes, World Relief Whatcom County helped watch her kids, and anytime her family had an issue, the organization helped them resolve it, she said.  
The Whatcom branch of World Relief started receiving refugees in December 2021. Fifty-six individuals have been welcomed by the resettlement team, all the way from Afghanistan, Guatemala, Syria and El Salvador.  
The nonprofit has also helped with paying rent and referrals to community services to over 200 Ukrainians since the beginning of the war with Russia. Between October 2022 to September 2023, the Whatcom resettlement team aims to help 100 refugees enter the county.  
Vittitow hopes his business can raise awareness of World Relief Western Washington. In the waiting room, Vittitow will have a monitor showcasing the organization, and brochures will tell patients that their patronage supports refugees.  
"I am humbled and grateful to serve these people who are fleeing a home they probably don't want to," Vittitow said.  
Find more information and ways to help at World Relief's website.