Basketball
Lynden girls stymie Lakewood at home
Lions hold Cougars to 13 points in first three quarters, win 52-23
December 8, 2022 at 10:18 p.m.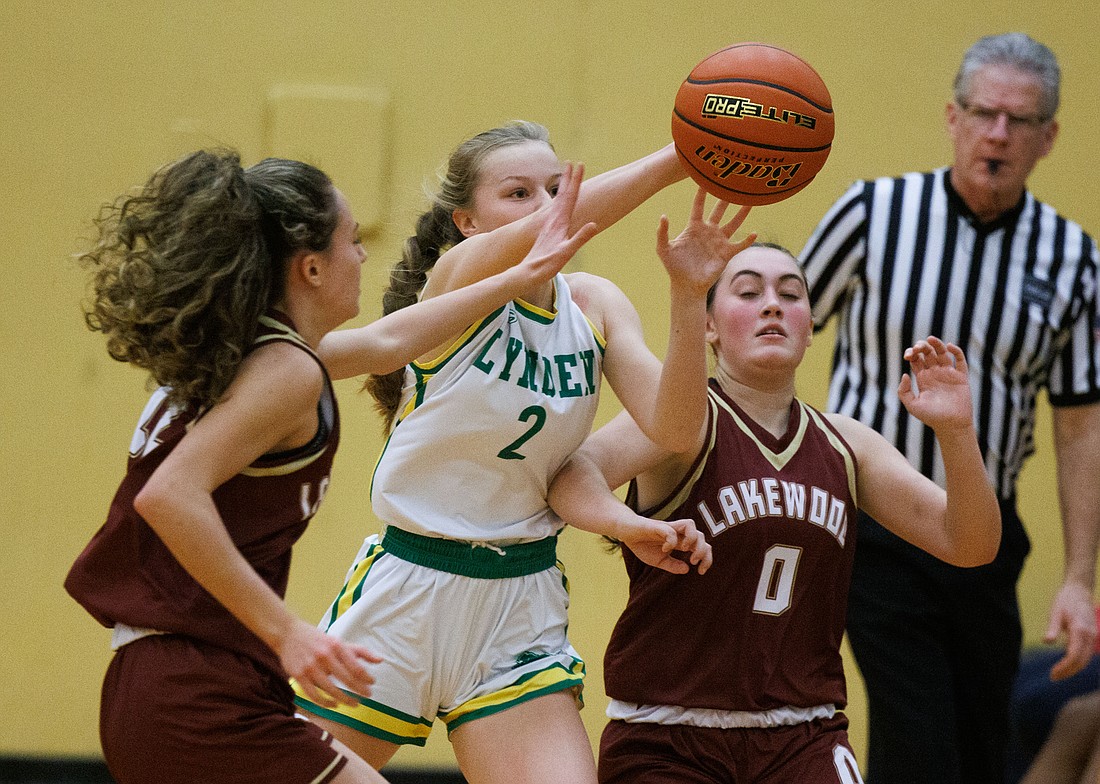 ---
---
LYNDEN – When it isn't their night offensively, the Lions hang their hat on stingy defense.
That was the highlight for Lynden in a 52-23 win over Lakewood on Thursday night. The final score, as lopsided as it is, still made the game look closer than it was.
Lynden surrendered just eight points from the two-minute mark in the first quarter to the beginning of the final period — almost 20 minutes of basketball. While the Lions weren't running it up, they were shutting the Cougars down.
"I liked our shot selection. We definitely took a lot of good shots, but we weren't hot tonight," said Lynden coach Vic Wolffis. "We loved our defense — they were really locked in."
The Lions threw up 3-pointers — most of which didn't fall — but they did plenty on defense by simply being the scrappier, more physical team on the hardwood. Junior guard Mallary Villars was all over the place on both sides of the court, dropping in 13 points while picking up a plethora of steals.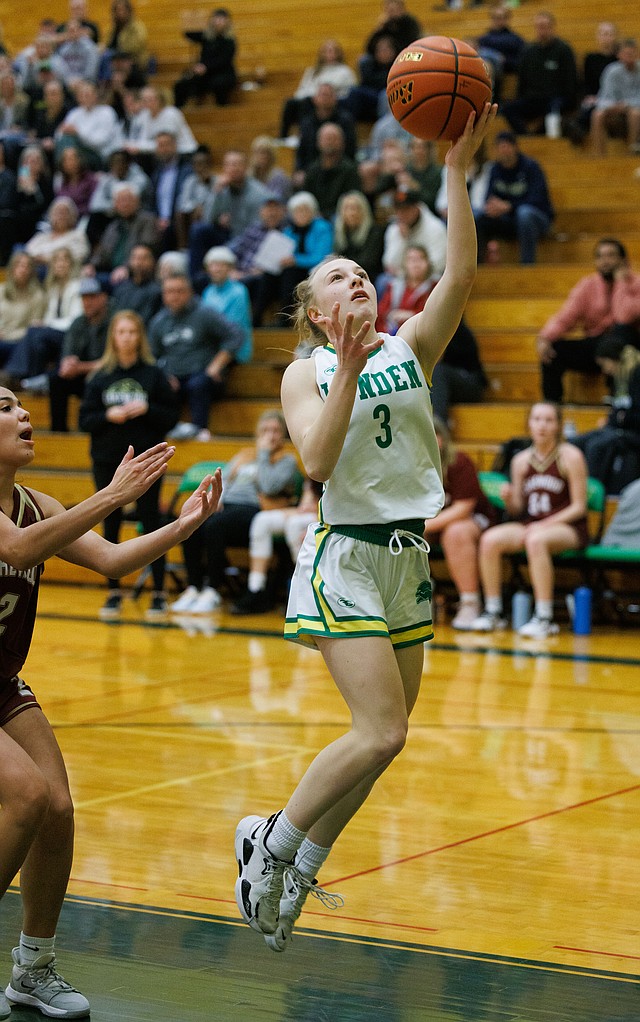 "I loved how scrappy and hard [Mallary] played," Wolffis said. "That was another level for her. That was something new for her this season. She is capable of it, but she hasn't been that scrappy."
It was slow going for the Lions to start the first quarter, scoring the game's first two points but then falling behind 5-4. 
A 3-pointer by senior guard Adia Newcomb ignited Lynden's offense, and the Lions closed out the first quarter on an 8-0 run, capped off by a fastbreak layup from junior guard Mya VanderYacht.
Lynden's ferocious defensive attack in the second quarter became points at the other end, and the Lions' first-quarter avalanche quickly ballooned to 19-0 by the midway point of the second quarter. 
The Lions were scoring in bunches, led by junior guard Mallary Villars' 11 first-half points, and inhibiting Lakewood's ability to get anything close to a quality look at the basket.
When the going got tough from beyond the arc, Lynden employed a simple hoops fundamental: move the ball.
"We disciplined ourselves," Villars said. "When we knew we weren't making our threes, we focused on switching the ball to get better threes or open up spots on the court for our post."
It was 29-7 at halftime, and the Cougars were in desperate need of a spark in the second half.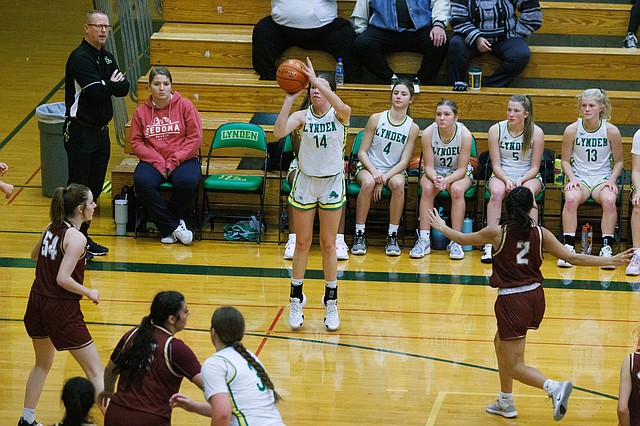 That fire never got started, as Lynden continued to interrupt every offensive play the Cougars attempted to execute. The Lions allowed just five points in the third quarter while scoring 13.
Lakewood managed its best scoring period in the fourth quarter, but it was nowhere near enough to add concern to a comfortable Lynden win.
Following up Koetje and Villars on the scoreboard were senior guard Adia Newcomb and freshman forward Payton Mills with five points apiece. VanderYacht tallied four.
Leading Lakewood was sophomore Alaina Jones with seven points. Freshman Leiana Riveira scored six.
Lynden advanced to 4-0 on the season and 2-0 in Northwest Conference games. The Lions will travel to Squalicum (1-3, 0-1 NWC) on Dec. 13. 
After a first-round exit in the 2A state tournament last season, Lynden has championship aspirations with a more experienced team.
"I expect us to go farther than last year," Koetje said. "That's our goal."