Elections
Blaine police chief announces run for sheriff
Donnell Tanksley calls for balanced approach to criminal justice
December 8, 2022 at 2:47 p.m.
|
Updated December 9, 2022 at 10:09 a.m.
---
---
Blaine Police Chief Donnell Tanksley will run for Whatcom County Sheriff in 2023.
Tanksley, who has been Blaine's top law enforcement officer since 2019, is the only person so far who has filed to run for county sheriff with the state's Public Disclosure Commission. The Northern Light first reported Tanksley's campaign on Wednesday.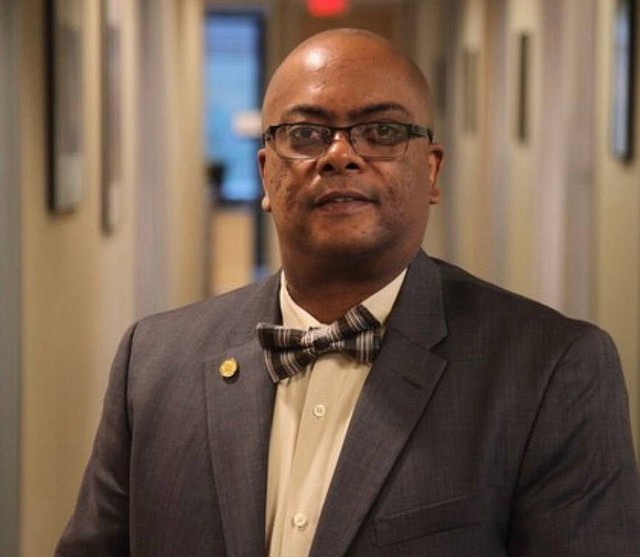 Perhaps the biggest issue facing the Sheriff's Office in the coming years is the need for a new jail. Tanksley has been involved in jail planning, serving on the county's Incarceration Prevention and Reduction Task Force. He also had a seat on the state court system's Alternatives to Incarceration Task Force, according to his campaign website.
"I think this election is going to have, particularly with the jail, it's going to have consequences for many years to come," Tanksley said during a brief phone interview Friday morning. "And that's why I'm doing this."
On his website, Tanksley says criminal justice is complex and needs to involve "accountability, treatment, rehabilitation and reintegration."
"Throughout my law enforcement career, I have focused on reducing and preventing crime through a proactive community-focused approach, and breaking the cycle of incarceration and recidivism," Tanksley said on the campaign website. "To that end, as a caring community, we must address homelessness and the need for mental health care. Homelessness and mental health issues are not crimes and should not be treated as such. We cannot arrest our way out of the situation."
Tanksley was Western Washington University's assistant police chief from 2014 to 2017. He served in the St. Louis Metropolitan Police Department in Missouri for 21 years before that.
The current sheriff, Bill Elfo, was appointed in 2003 and is finishing his fifth full term. He was sheriff when county voters approved a sales tax measure in 2004 that funded the construction of the minimum security Work Center in the Irongate neighborhood. He was also in the position when voters rejected another sales tax to build a new jail, in 2015 and 2017. 
Elfo has not publicly announced whether he will run for reelection next year. The sheriff could not be immediately reached for comment. 
In an interview last month, Elfo said both incarceration and rehabilitation are needed in the county's justice system. He mentioned the jail's mental health deputy program and the relationships the Sheriff's Office has developed with the prosecutor and the mental health system to divert people from jail.
"But the issue of having a safe, humane and constitutional jail should not be confused with … the need for treatment outside the jail," Elfo said previously.
This story was updated at 10:09 a.m. on Dec. 9 to include a statement from an interview with Donnell Tanksley.