The A-List
A&E calendar: An abundance of holiday happenings
A curated list of events in Whatcom and Skagit counties
December 7, 2022 at 5:20 a.m.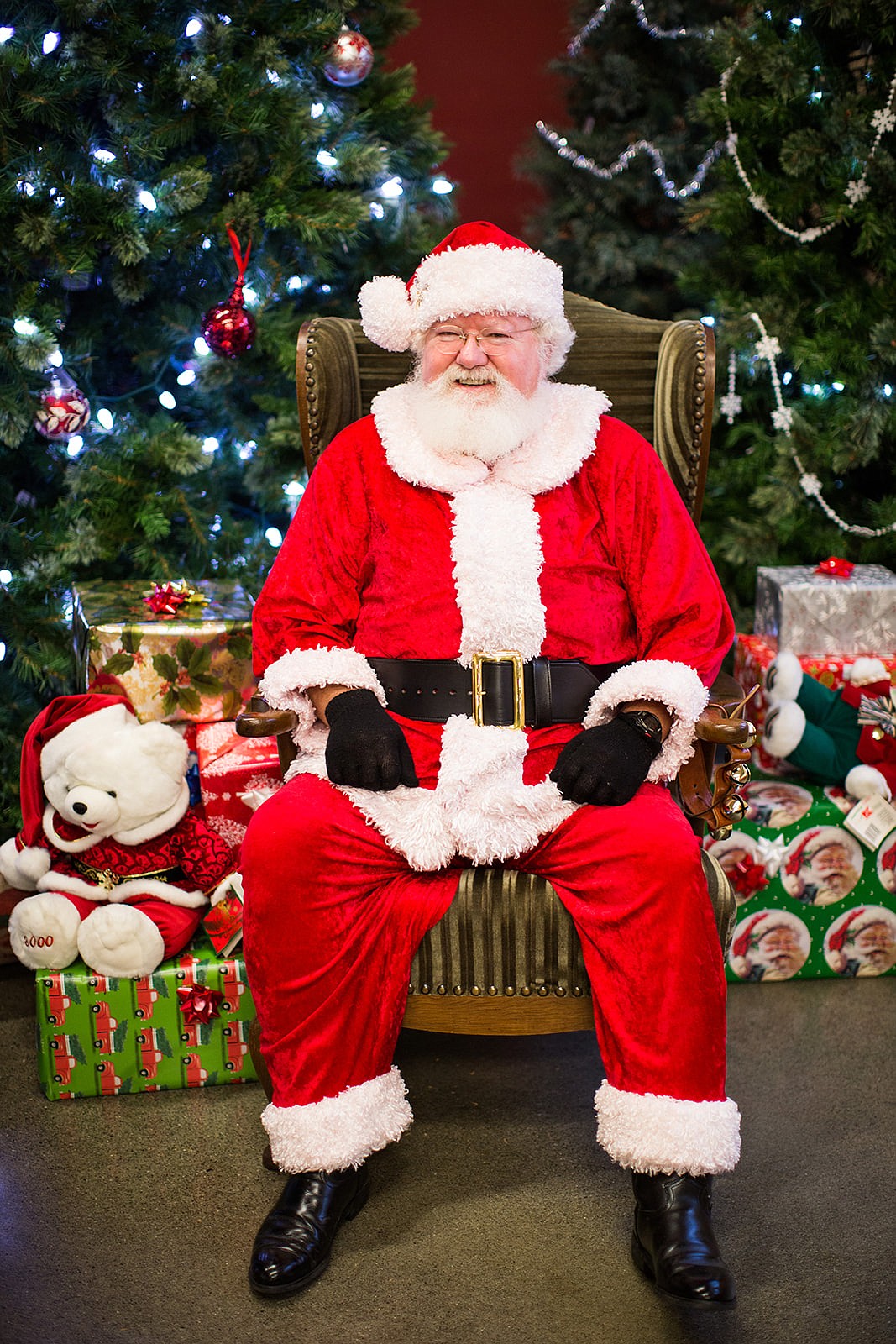 ---
---
Wednesday, Dec. 7
Holiday Festival of the Arts 
10 a.m. to 7 p.m. daily through Dec. 24, 1411 Railroad Ave. 
Works by more than 100 local artisans and craftspeople can be perused and purchased through Christmas Eve. One-of-a-kind gifts, specialty food and treats, jewelry, paintings and more can be found. Info: alliedarts.org. 
Thursday, Dec. 8
Ha-Ha Holidays
7:30 p.m., The Upfront Theatre, 207 Prospect St. 
At 7:30 p.m. every Friday and Saturday through Dec. 17, watch an improvised holiday movie, Ha-Ha Holidays. At 9:30 p.m., Upfront Classics will feature favorite improv games from over the years. Tickets are $10–$15. Info: theupfront.com. 
Pride and Prejudice
7:30 p.m., Bellingham Theatre Guild, 1600 H St. 
Attend the final weekend of this Jane Austen adaptation by Kate Hamill at 7:30 p.m. Thursday through Saturday, and 2 p.m. Sunday. Tickets are $8–$18. Info: bellinghamtheatreguild.com. 
Friday, Dec. 9
Bellingham Puppet Slam
8 p.m., New Prospect Theater, 207 Prospect St.
The first edition of this event will feature an evening of experimental puppet shows presented by an array of local and regional talent. Witness work in progress alongside polished pieces, and find some inspiration while you're at it. Info: newprospecttheatre.org. 
Hard-Boiled Eggnog 
7 p.m., Black Box Theatre, Blaine High School
What happens when Santa Claus gets murdered? Find out when Blaine Community Theater debuts "Hard-Boiled Eggnog: A Christmas Noir" at 7 p.m. Friday and Saturday, and 2 p.m. Sunday. Tickets are $12–$15; additional performances take place Dec. 16–18. Info: blainecommunitytheater.com. 
The Aristocats
7 p.m., BAAY Theatre, 1059 N. State St.
Bellingham Arts Academy for Youth performers ages 9–12 will bring Disney's beloved animated film to life in this family-friendly, feline-focused musical directed and choreographed by Lisa Markowitz. Tickets are $12–$18. Info: baay.org. 
Friday, Dec. 9
Pacific Arts Market 
10 a.m. to 6 p.m., 1145 E. Sunset Drive
Today through Sunday, meet artisans of local and handmade goods while shopping for family and friends (or even for yourself). The seasonal event continues Dec. 16–18. Info: pacificartsmarket.com. 
Fine Arts Show opening 
6–8 p.m., Depot Art Center, Anacortes 
Anacortes Arts Festival hosts works by a diverse group of Skagit Valley professional artists, which can be taken home after purchase for holiday gift-giving. The show continues from noon to 6 p.m. daily through Dec. 18. Info: anacortesartsfestival.com. 
Saturday, Dec. 10
Santa Photos 
9 a.m. to 4 p.m., Bellewood Farms, 6140 Guide Meridian
Take free photos of loved ones with the big guy in red on Saturday and Sunday. While you're there, take a horse-drawn trolley ride from 1–4 p.m., pick out a fir or noble from Alpine Meadows Christmas Tree Farm, sample cinnamon vodka and more. The event takes place again Dec. 17–18. Info: bellewoodfarms.com. 
Bellingham Farmers Market 
10 a.m. to 2 p.m., Depot Market Square, 1100 Railroad Ave. 
Stock up on seasonal produce and hand-crafted items perfect for holiday gift-giving. The market concludes Dec. 17 for the year. Info: bellinghamfarmers.org. 
Winter Arts & Crafts Festival 
10 a.m. to 3 p.m., Pioneer Pavilion, Ferndale 
Peruse works by local artists and crafters, listen to live music and kick your holidays into high gear at this free event. Info: 360-384-4302. 
Valley Made Market 
10 a.m. to 5 p.m., Christianson's Nursery, Mount Vernon 
Browse fine art, botanicals, hot sauce, gifts for pets, jewelry, soap, coffee, glassworks, clothing and much more from Skagit Valley vendors Saturday and Sunday at The Vinery at the nursery. Info: valleymademarket.com. 
Holiday Fair 
11 a.m. to 4 p.m., Port of Anacortes Transit Shed
Live entertainment, photos with Santa, a student marketplace, free arts and crafts supplies and seasonal celebrations will be part of this event put on by the Anacortes Schools Foundation. Info: asfkids.org/celebrate. 
Holiday Pop-Up Market 
2–8 p.m., FireHouse, 1314 Harris Ave. 
Shop tie-dye goods, cards, calendars, soaps, candles, hand-dyed yarns, jewelry, botanical crafts, prints and other Fairhaven-made gifts. Entry is free. Info: firehouseperformingarts.com. 
Holiday Makers Market 
5–9 p.m., K2, 1538 Kentucky St. 
More than 30 local and sustainably focused creatives will be selling their wares at this second annual event. Ten percent of artist sales and $1 of every pint sold will benefit United Way of Whatcom County. Info: kulshanbrewing.com. 
Sunday, Dec. 11
Homegrown Holiday Market 
10 a.m. to 3 p.m., Alger Community Hall, 18735 Parkview Lane
Vendors will be selling produce and crafts at this event put on by the Alger Sunday Market. Enjoy hot coffee and cider while you shop. At 2 p.m., Santa will make an appearance. Info: Facebook.com/algersundaymarket. 
Songs of the Season
1 p.m., Old City Hall, 121 Prospect St. 
Join the Community Ukulele Players (CUP) for this concert, featuring standard as well as unusual songs. CUP is a group of 24 ukulele players and singers who have been performing together for more than five years. Info: whatcommuseum.org.  
Second Sunday Jazz 
2 p.m., Buxton's Music, 1904 Commercial Ave., Anacortes 
Anacortes Public Library will host the Whistle Lake Quartet for this free event. The local band's repertoire ranges from sensitive ballads to driving blues. Info: library.cityofanacortes.org. 
Starlight Christmas Concert 
6 p.m., Cordata Presbyterian Church, 400 Meadowbrook Court
Join regional singer and songwriter Janet Drew and her band for a concert merging Celtic and Appalachian influences with timeless holiday classics. Entry is by donation. Info: janetdrewmusic.com. 
The Gateway Show 
7:30 p.m., The Blue Room, 202 E. Holly St. 
At this 21-and-older show, stand-up comedians take to the stage and tell their best jokes, then go to an undisclosed locale to get high, only to come back to the stage and attempt to tell more jokes while completely baked. Bill Anderson hosts. Tickets are $15–$30. Info: blueroombham.com. 
Tuesday, Dec. 13
Winter Concert 
7 p.m., McIntyre Hall, Mount Vernon 
Under the director of Jesus Gomez, the Mount Vernon High School choirs will present a festive program culminating in the traditional singing of "Peace, Peace" by the combined choirs and alums. Tickets are pay what you wish. Info: mcintyrehall.org. 
Mountaineer Speaker Series
7:30 p.m., Backcountry Essentials, 214 W. Holly St. 
Lowell Skoog will be sharing his book "Written in the Snows: Across Time on Skis in the Pacific Northwest." Entry is free. Info: bellinghammountaineers.com. 
Wednesday, Dec. 14
Celtic Christmas 
6:30 p.m., Port of Anacortes Transit Shed, 100 Commercial Ave. 
Acclaimed Celtic musician Geoffrey Castle returns to town for this annual concert, described as "an irresistible blend of uplifting music, holiday spirit and community fellowship." General admission is free; a limited number of reserved seats can be purchased for $25. Info: portofanacortes.com.
Before heading out to attend in-person happenings, check with individual venues to make sure the event is still taking place as scheduled.
The A-List appears weekly on Wednesdays. To submit an event for consideration, email calendar@cascadiadaily.com.