Business
What's next for The Willows Inn?
Lummi Island residents past and present weigh in
December 6, 2022 at 8:57 a.m.
|
Updated December 6, 2022 at 2:07 p.m.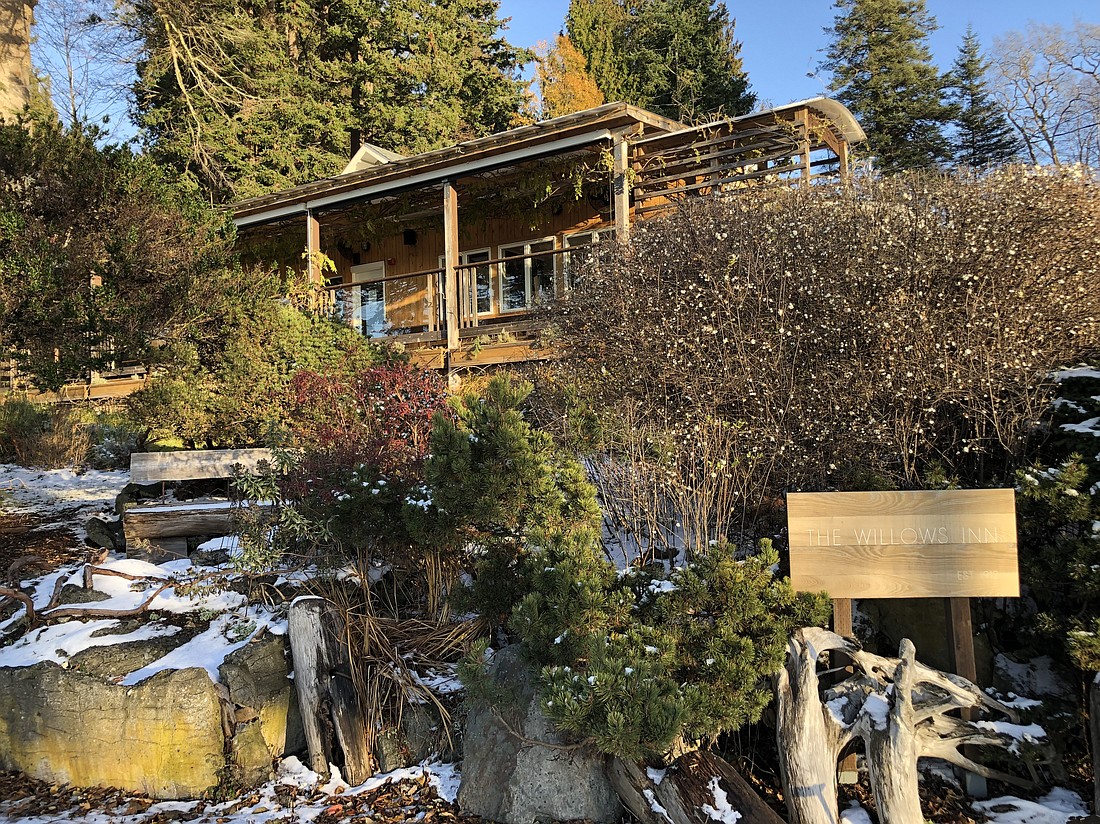 ---
---
When news came in late November that The Willows Inn on Lummi Island had closed and owners Tim and Marcia McEvoy were donating the century-old restaurant and inn to Bellingham's Lighthouse Mission Ministries, the reaction from islanders past and present was mixed.
Valerie Rupp said the day they decided to quit their housekeeping job at The Willows in September 2014, one of the largest yachts in the world was anchored in front of the waterfront locale on the northwest side of the island. The boat's billionaire owner and guests were there to dine at the renowned restaurant helmed by Blaine Wetzel, who had recently tied for the James Beard Rising Star Chef of the Year award.
"I think I ate sardines for dinner that night," Rupp, 32, said.
Rupp said the closure felt like "a victory." As one of the class reps in a class-action lawsuit that saw The Willows pay $600,000 in March 2021 following a federal investigation into allegations of wage theft and other unfair labor practices, Rupp can't discuss the settlement — other than to say it was enough that they're planning on going back to school to study labor law.
Although Rupp no longer lives on Lummi Island, they were born and raised there, working on and off at The Willows from 2006 to summer 2014. Following an April 2021 New York Times expose that quoted numerous employees accusing Wetzel and other management of a number of toxic workplace behaviors — from sexual harassment to racism, verbal abuse, wage theft and lying about the restaurant's hyperlocal menu items — Rupp protested in front of the restaurant for an hour every Saturday for two summers.
"I do think it had an impact," Rupp said. "I was able to change some people's minds about going in."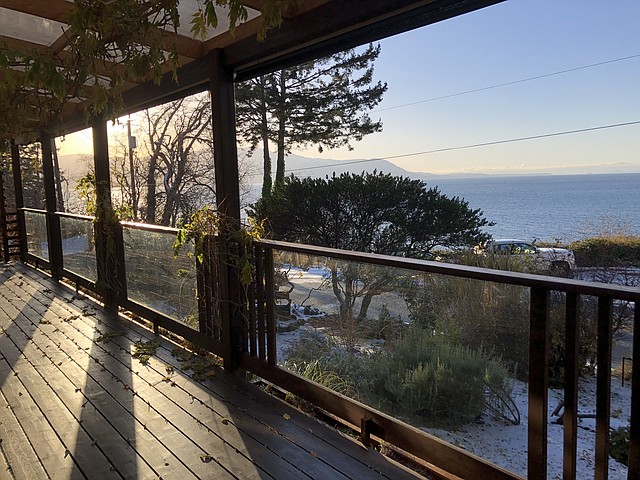 "My reaction is that sometimes you have to be careful what you wish for," said 30-year island resident Robert Keller. "They were the biggest employer on the island. The wage theft thing was kind of a big deal, but they got caught and paid the bill."
Keller, 60, acknowledges that he had personal and professional dealings with Wetzel as well as with previous owners Riley Starks and Judy Olsen, bartering IT work for gift cards. Additionally, his twin daughters run the Lummi Island vacation rental management company Stay & Sea, and he operates his own Airbnb — both of which he suspects will be impacted by The Willows closure.
"I've watched the evolution of it," Keller said. "[People] might be happy about it now, but if it goes for sale it could be even worse. My guess is that someone will buy it for a private home. They're not going to sink $2 million into it and then operate a restaurant. They would have to have deep pockets."
Lighthouse Mission Ministries (LMM) is planning to build a 300-bed shelter in Bellingham's Old Town, with the demolition of the old shelter beginning in February 2023. Construction costs for the new shelter are estimated to be between $21 million to $22 million. The shelter will be privately funded. 
In a Nov. 29 press release, Hans Erchinger-Davis, president and CEO of LMM, said they "will evaluate the best use and value of the two parcels" of land on Lummi Island, which are valued at a combined total of $2.04 million.
"Our intent is to maximize its value to the vulnerable of Whatcom County, which means we will likely sell it and put it towards the project," Erchinger-Davis clarified Dec. 7. He said the $15 million in cash and pledges that has already been raised includes the estimated value of this property donation.
Carpenter and musician Shawn Mccole said he hopes that if the property is sold by Lighthouse Mission Ministries, it will become a place that welcomes residents who could never afford to eat at The Willows under Wetzel's reign.
"I've had truck payments less than the price of their meals," Mccole, 66, said.
"The movement toward Airbnbs was not a good thing for many long-term islanders, as it makes affordable housing very hard to find," he added. "So an upside would be some of them just turn back to long-term rentals. Many young people that grew up here have been forced off the island for lack of housing."
Mccole said he attended the first protest in the summer of 2021, and although he feels for the employees who lost their jobs, he's glad to see The Willows in its current incarnation shut down.
Resident Dick Brody disagrees.
"For the island detractors/protesters, The Willows closure doesn't really affect them because it was unaffordable to them in the first place," he said. "For each Willows employee that actually collected a small settlement check, the closure of The Willows effectively gives them some closure, but leaves them unable to use the No. 1-ranked restaurant in North America as a reference on their resume."
This story was updated at 11:20 a.m. Dec. 7 to include additional information.