Cross Country
Western men's XC finishes 14th at national meet
Andrew Oslin leads Vikings; team earns best finish since 2014
December 5, 2022 at 2:29 p.m.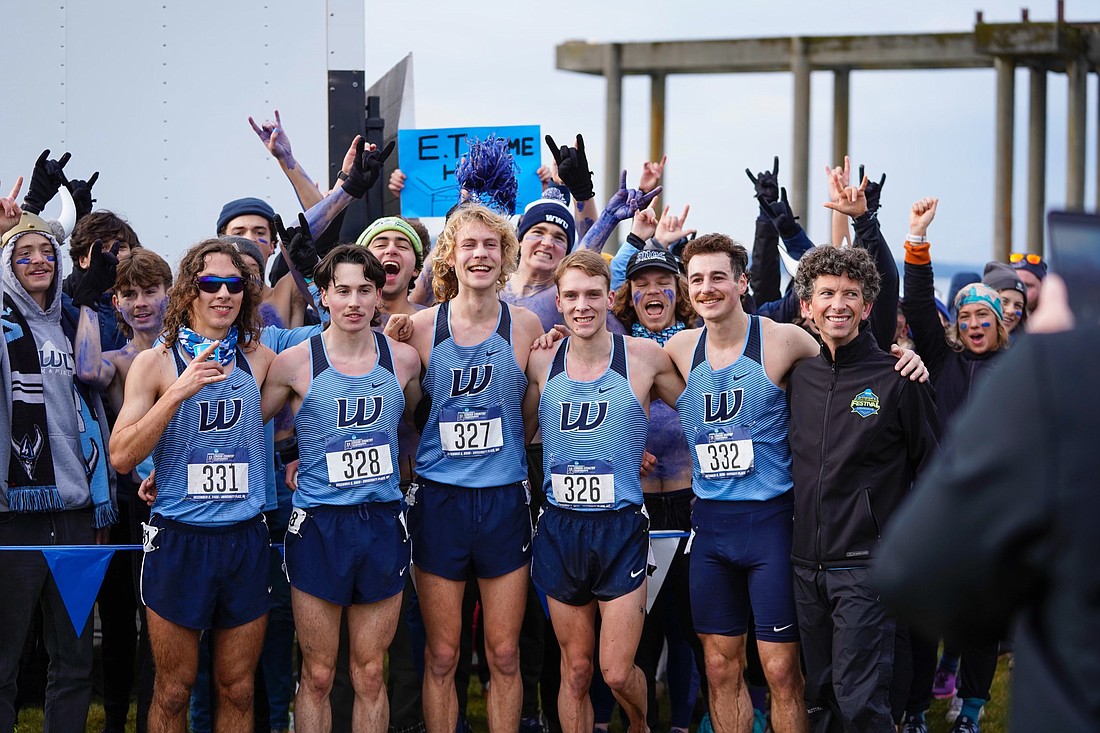 ---
---
The Western Washington University men's cross country team placed 14th at the NCAA Division II National Championships on Dec. 2, earning the program's best finish since 2014.
Western had four runners finish within the top 100 out of 257 total competitors at the meet, which was held at Chambers Creek Regional Park in University Place, Washington. Leading the Vikings was junior Andrew Oslin in 65th, completing the 10,000-meter course in 30:54.7.
A trio of sophomores trickled in behind Oslin, as George Karamitsos finished 83rd (31:03.1), Ryan Clough captured 88th (31:06.8) and Jeret Gillingham squeezed into a double-digit finish at 95th (31:13.2).
Sophomores Jalen Javurek (151st) and Kevin McDermott (163rd) also ran in the race alongside junior Alec Ritter (219th).
Vikings assistant cross country coach T.J. Garlatz, who is filling in for 35th-year head coach Pee Wee Halsell, said he was happy with his team's performance and that the result was around what he anticipated. Halsell has been away from the team for undisclosed reasons, Garlatz said.
"National meets are always really, really hard because there's so many good athletes," Garlatz said. "It's a little bit of a different race feel compared to a lot of other races that the student-athletes get to experience during the year. A lot of craziness can happen."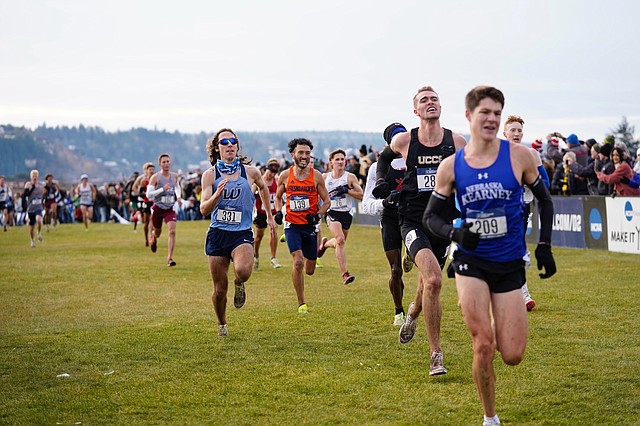 Western's group had no experience at a national cross country meet, Garlatz said, which makes their performance that much more impressive. The men's team last qualified for nationals in 2019, placing 22nd. They also qualified in 2018, finishing 26th, ending a three-year qualifying drought.
"Before the year started, I thought we should be at the national meet," Garlatz said. "I wouldn't say the result is surprising, but I wouldn't necessarily say that it was 100% expected and assumed. We have a lot of talent in our program, and we have a lot of passion and a lot of kids that put in a lot of hard work."
Garlatz ran cross country at Western as a graduate student and was a member of the university's first-ever men's team to qualify for the national meet in 2003. He began coaching with the Vikings immediately following his athletic eligibility and recruited the runners that began what Garlatz coins "the golden years of Western cross country," from 2007–14. 
He left Bellingham in 2007 to become an assistant coach at in-conference rival Alaska Anchorage, rejoining Western in 2018.
"When I came back, it was my sole focus to get the group back to where, basically, we should be," Garlatz said. "It's just getting that established culture where we train hard while still having fun … with that, the sky's the limit."
The men's team had no seniors on its roster this season — boding well for future years in more ways than one. The women's team, which didn't qualify for the national meet, only rostered one senior and had nine freshmen.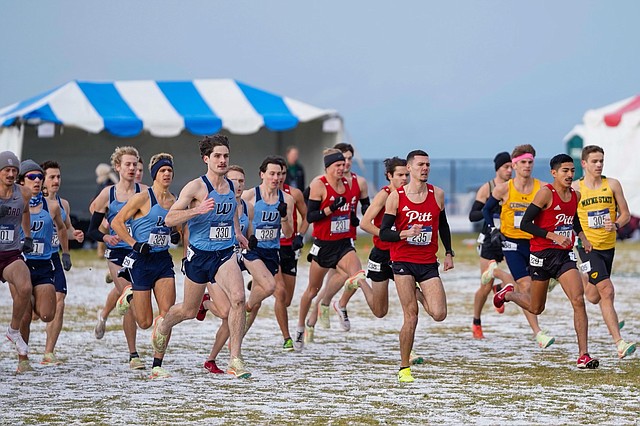 "This core who ran at the national meet is setting the bar high," Garlatz said. "The interest for recruits is pretty darn high right now — a lot of people really want to be a part of what we're building. I think that you will see a positive improvement year-to-year, but this group is the one that's starting it."
Both Western cross country teams won their respective Great Northwest Athletic Conference titles earlier this season on Nov. 5, sweeping the championships for just the second time in school history. 
The women's team had claimed a conference title only one other time, in 2019, which further speaks to the new level of success the program has established in recent years.
Western's ascendance has begun building a rich team culture, and Garlatz said the support for the athletes by their teammates at the national meet was incredible.
"I've coached cross country national champions and track national champions," Garlatz said. "[Friday] was perhaps my most proud day coaching in my career because I saw what we've now built and developed."