Basketball
Sehome girls complete comeback victory over Squalicum
Mariners erase 15-point deficit, knock off Storm 46-42
December 5, 2022 at 10:33 p.m.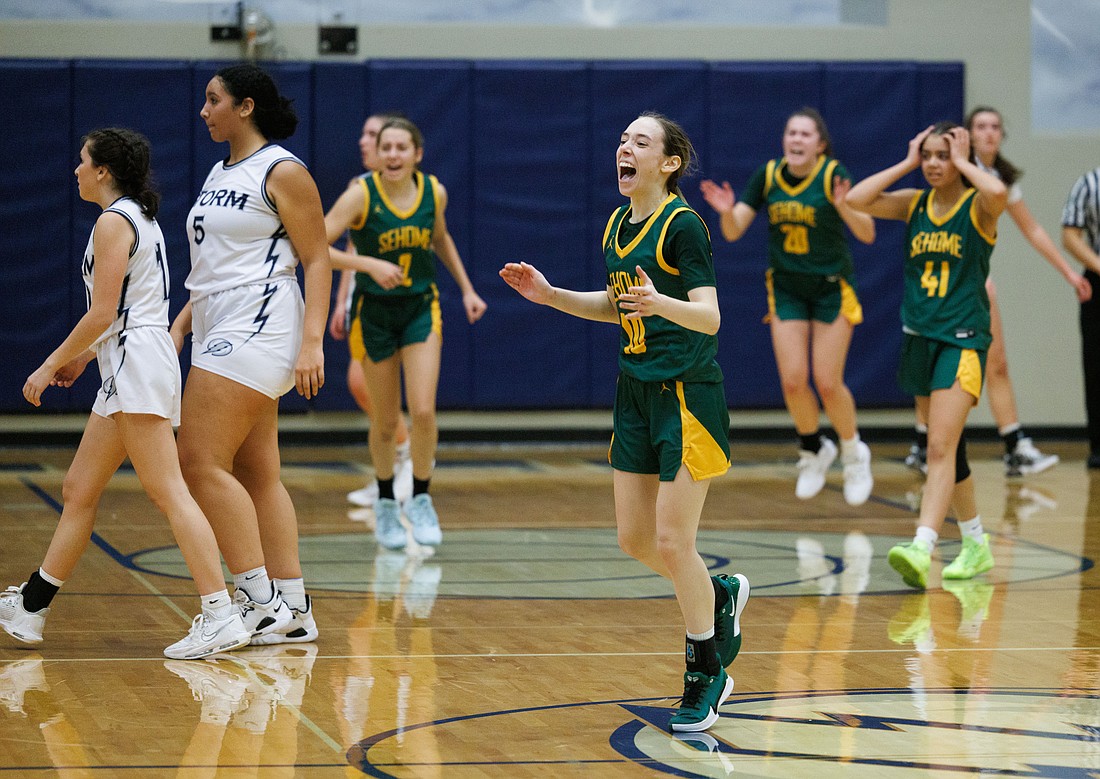 ---
---
No lead is safe in the early part of the basketball season, and Sehome made sure to be on the winning end of that possibility.
Despite trailing by as much as 15 in the second quarter, the Mariners battled all the way back to defeat Squalicum on its homecourt, 46-42, Monday night. Sehome coach Kim Stensgar said this is exactly how she wants her team to handle these situations this early in the year.
"I really think this group doesn't even realize the potential they have," Stensgar said. "We may not have the years of success that other programs have, but I would bet on this group of girls against anybody, just based on their sheer tenacity. They don't quit, they don't give up."
Sehome raced out to a 6-2 lead in the first quarter, but Squalicum quickly roared back and mounted a 17-2 run that put the Mariners on their heels.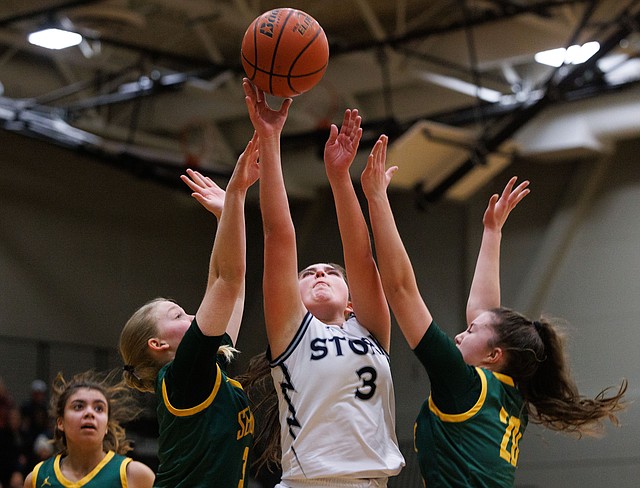 Squalicum junior guard Mari Binning and senior forward Callie McEachran dominated offensively — each chose their shots carefully and sank them with efficiency, combining for 17 points over the first two periods of play.
Junior forward Caitlyn Richardson was a close third, ending the first half with six points. 
Sehome responded, mainly by way of a trio of 3-pointers from junior guard Emmy Hart. The Mariners narrowed the gap to 21-13 but saw the Storm re-extend the lead to 30-17 by halftime.
"[Squalicum] was the aggressor to start the game," Stensgar said. "We kind of had to change our mindset at halftime."
Hart, who finished with a game-high 23 points on seven 3-pointers, was even more electric in the second half. Squalicum began to notice Sehome wasn't going away after Hart drilled her sixth shot from beyond the arc, cutting the once-large deficit to just five. 
"When Emmy [Hart] starts getting hot, it's pretty fun to see," Stensgar said. "It's pretty tough to stop."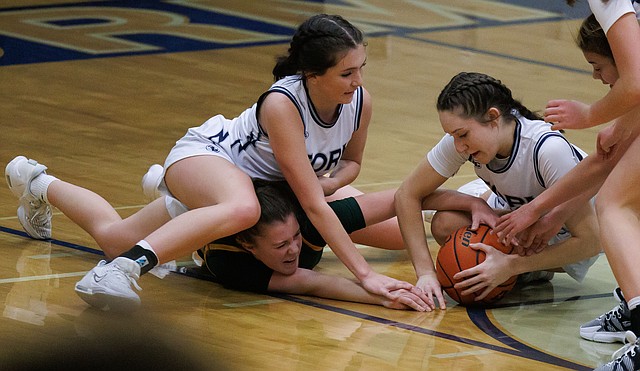 Squalicum put its lead back to eight early in the fourth quarter. Some stiff defense by both teams kept each offense in check, but the Mariners managed a 7-0 run in the meantime. It was suddenly a one-point game, the Storm leading 42-41.
Sehome junior guard and forward Natalie Brewer was fouled with 50 seconds remaining, draining both free throws to give the Mariners their first lead since early in the inaugural quarter at 43-42. 
Junior guard Macie Aven drilled a dagger 3-pointer with six seconds left to seal the victory for the Mariners and complete the comeback.
"We had some key offensive rebounds, key defensive rebounds and free throws," Stensgar said. "I think, overall, it was a team win. Everybody contributed, and I think that's what's so fun about this group, and what we'll see down the stretch is that any night. Any one of them can step up and take control."
Brewer finished with 11 points on the night. Senior guard Mac Cooper rounded out the notable scorers for Sehome with five points.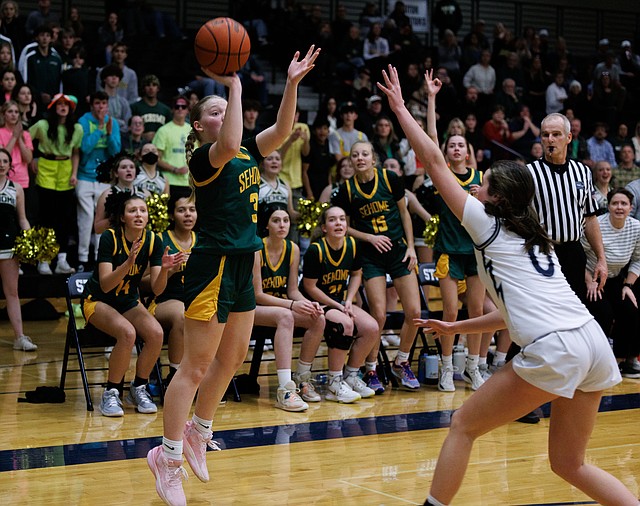 McEachran led Squalicum with 19 points on three 3-pointers, Binning finished the night with eight points and Richardson totaled six points.
Sehome advanced to 2-0 overall on the season and 1-0 in Northwest Conference games. The Mariners will host Meridian (0-1 overall) on Dec. 8 with a 7:15 p.m. tipoff.
Squalicum dropped to 1-3 overall and 0-1 in NWC contests. The Storm will be on the road at Ferndale (0-0 overall) on Dec. 8. That game will also tipoff at 7:15 p.m.