Prep/College
Cold weather, warm gyms: Basketball season is here
Prep teams begin winter schedules, WWU basketball squads keep winning
December 5, 2022 at 6:18 p.m.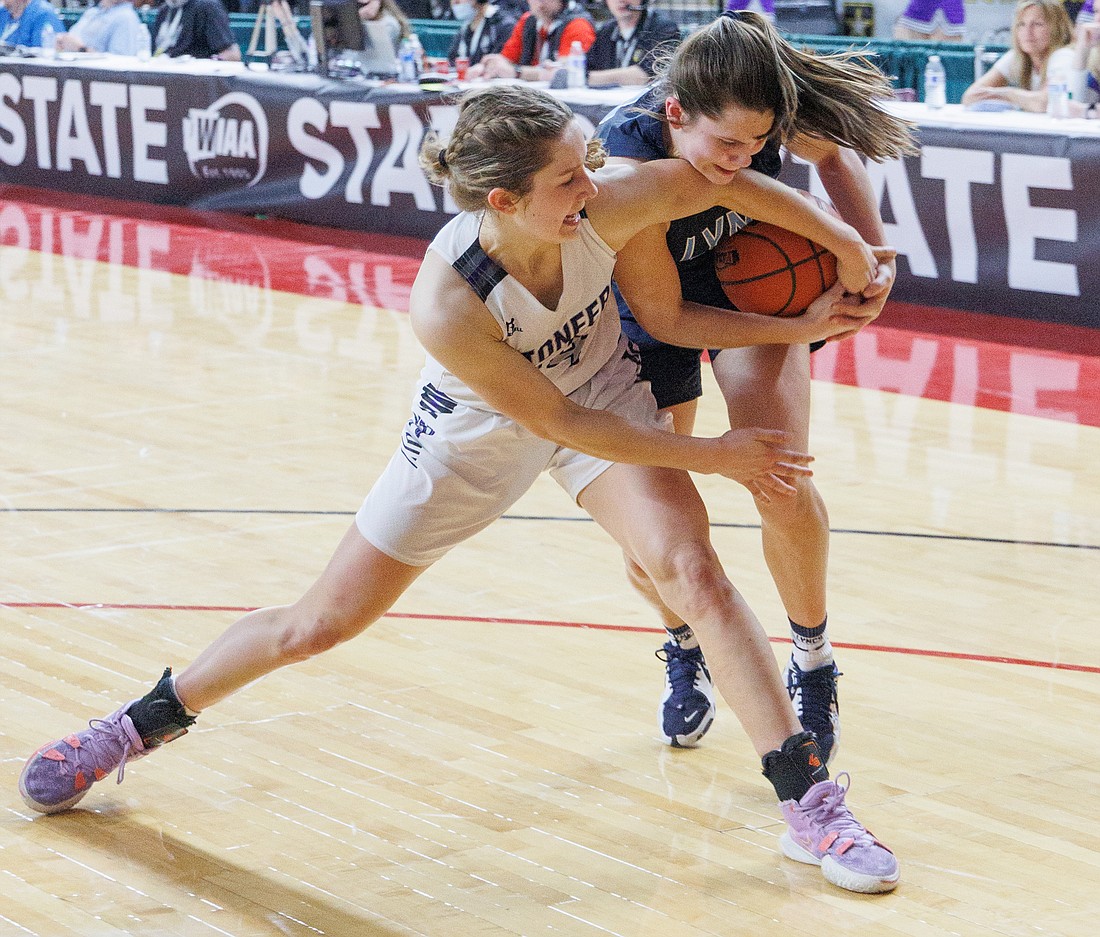 ---
---
High school basketball teams began their seasons. A girls bowler broke a school record. Western Washington University basketball players set new career highs.
Don't miss these highlights from Whatcom County's prep and college sports teams over the past week.
Prep
Girls basketball
Nooksack Valley is off to a strong start in its revenge season following a one-point loss to Lynden Christian in last season's 1A state championship game.
The Pioneers turned in a 73-55 victory over Archbishop Murphy to begin their season on Nov. 28, led by 28 points from junior guard Devin Coppinger. Junior Lainey Kimball and Tana Hoekema each dropped in 12 points while senior guard Hallie Kamphouse finished with 11 in the win. 
They traveled to Montesano, Grays Harbor County, on Dec. 3 and emerged with another statement victory, 73-41. Nooksack Valley will face Class 4A opponent Kamiak on Dec. 5 before beginning its league schedule versus Sedro-Woolley two days later.
Bellingham is already three games into its season and is currently on a two-game winning streak. The Bayhawks dropped their first game of the campaign at home to Mount Baker, 55-23, but bounced back to earn two low-scoring road victories over Marysville-Pilchuck and, most recently, Friday Harbor on Dec. 3. 
After posting a 6-14 overall record a year ago, Bellingham will look to continue its streak when hosting Blaine on Dec. 6 in the Bayhawks' first conference game of the season.
Lynden began its season on Dec. 1 with a 61-25 annihilation of Cedar Park Christian. Lynden Christian is also off to a 1-0 start after a 53-39 victory over Snohomish on Nov. 30. Both teams will begin their league schedules this upcoming week.
Boys basketball
Lynden Christian, the defending 1A state champion, is looking good two games into the season. The Lyncs pulled off a narrow 57-55 victory over Stadium on Nov. 29, then followed that up with a 73-55 rout of King's on Dec. 3 in a rematch of last year's state title game.
The Lyncs will travel to Burlington-Edison on Dec. 6 for their first conference game of the season.
Bellingham, Blaine, Meridian, Sehome and Squalicum all have early-season wins, with Mount Baker, Lynden and Nooksack Valley yet to start their seasons.
Meridian defeated Friday Harbor 67-45 on Nov. 30, led by 14 points from junior guard Taran Burks. Sophomore guards Talon Jenkins and Jaeger Fyfe poured in 13 and 11 points, respectively.
The Trojans have two more non-league games before jumping into their conference schedule on Dec. 8 versus Sehome.
Ferndale lost its first game of the season to Cascade (Everett), 58-41, as the Golden Eagles have almost an entirely new team this year. Senior forward Lucas Mills led Ferndale with 13 points, while junior guard Bhavnoor Grewal posted 10. 
The Golden Eagles lost nine seniors to graduation and impact players Conner Walcker and Isaiah Carlson opted not to return to the team after Ferndale was bounced in the 3A state play-ins last season.
Girls bowling
Meridian picked up two wins last week, moving to 4-1 on the season following a 2-1 victory over Ferndale at Mount Baker Lanes on Nov. 30. Audrey Terpstra's 162 in game two led the Trojans, followed closely by a 161 from Emma Hill. 
The Trojans' Dakota Hill broke a single-game school record on Nov. 28 versus Jackson, bowling a 247 in the second game. Meridian will host Cascade (Everett) on Dec. 6 at Mount Baker Lanes.
Squalicum hosted Anacortes on Nov. 28 at 20th Century Bowl, picking up a 2-1 win. Next up for the Storm is a match with Mount Vernon at Riverside Lanes.
WWU
Women's basketball
The Western Washington University women's basketball team earned a 73-64 victory over Point Loma on Nov. 29 in the first of two wins last week.
Senior guard Avery Dykstra tallied a career-high 19 points in the win to go along with three rebounds and two assists. Sophomore center Truitt Reilly also posted a new career-high in scoring with a 14-point, 13-rebound double-double. 
The Vikings went on to defeat Simon Fraser 69-60 on Dec. 3, moving to 5-1 overall. Junior forward Brooke Walling finished with 17 points, eight rebounds and three assists. Dykstra tallied 12 points while senior forward Katrina Gimmaka posted 10.
Next up for Western is a trip to the 2022 Hoops in Hawai'i Classic, where they will first play Hawai'i Pacific on Dec. 16.
Men's basketball
The Vikings had their first game of the week versus Capilano canceled due to weather conditions, but Western traveled to Simon Fraser on Dec. 3 and picked up a 75-61 victory — the team's sixth of the season.
Western had four players score double-digits, led by a season-high 21-point outing from junior forward Jonathan Ned. Redshirt freshman forward BJ Kolly posted 15 points and four rebounds while senior guard Daniel Hornbuckle racked up 14 points and five rebounds.
The Vikings are now 6-1 overall and will host Langara on Dec. 12 for their next contest.