Community
Gingerbread houses bring Bellingham families together
The Holiday Port Festival sees its 31st year
December 4, 2022 at 6:25 p.m.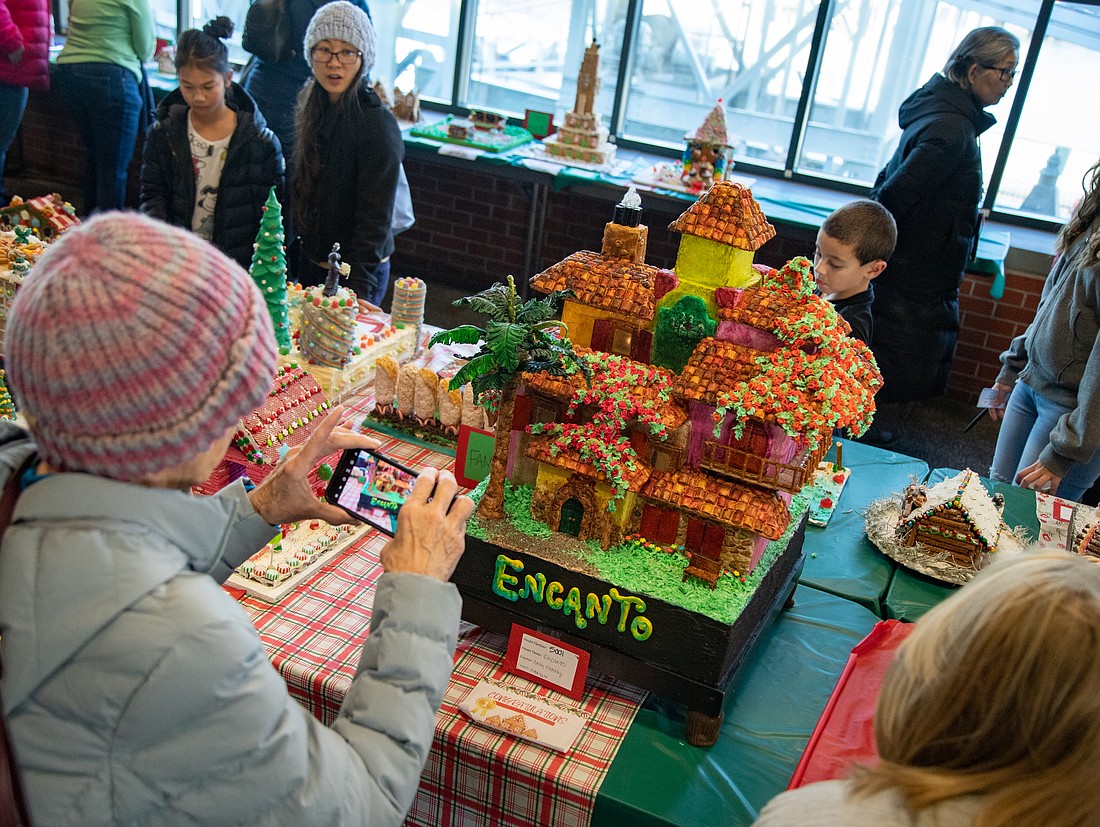 ---
---
At the Bellingham Cruise Terminal this weekend, young and old and everyone in between gathered to judge gingerbread houses, listen to music and meet Mr. and Mrs. Claus for the Holiday Port Festival, an annual event celebrating its 31st year and first year back since the pandemic shutdown. 
Guests were met with brass and strings bouncing off the walls of the upper-level glass dome. From 11 a.m. to 5 p.m. on Saturday and Sunday, 23 performances took place, including youth jazz bands, gymnastics and dance. 
Stephanie Wiley, community outreach manager for the Port of Bellingham and key organizer of the event, said they began planning in August. Months before the holiday season, gingerbread architects were enthusiastic to hear the theme: holiday magic.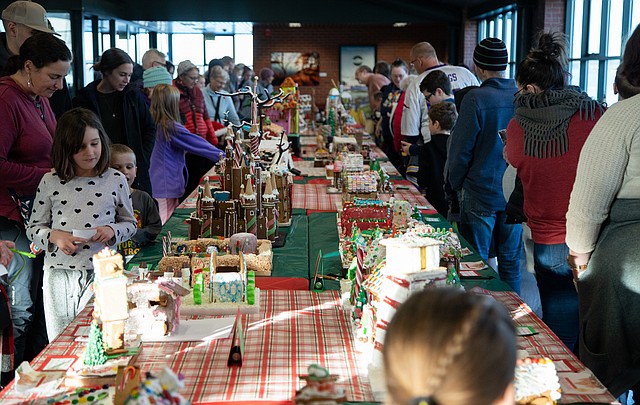 Dozens of sweet constructions lined the tables at the Gingerbread House Contest. Scenes of woodland creatures, snow-covered castles, playgrounds and more were created with all things sweet. The structures had to be visibly edible, but their interior framing did not.  
The competition was sorted into 10 categories, each with a first, second and third place winner. The "Winter Woodland Wonderland" scene, which displayed a large elf looking down on tiny woodland fairies perched on a miniature porch, won the Holiday Magic category. 
Milia Rofkar, 8, said her favorite gingerbread constructions were the house from the Disney movie "Encanto" and the safari scene titled "A Kenyan Christmas." She said she loved the competition and meeting Santa and Mrs. Claus. 
At the event, Rofkar and her friends, 9-year-old twins Willow and Jaden Zahr, wrote letters to Santa. Rofkar asked for a boy American Girl doll to go with the American Girl doll bride she had already been gifted. Willow, who was drawing a Pegasus, had not yet decided what she wants for Christmas. 
Rofkar's favorites — the "Encanto" house and "A Kenyan Christmas" — each placed in the competition.  
"Encanto" won first place in the Family category. After watching the movie with her niece's baby, builder Michelle Gray was inspired to recreate the colorful, flower-laden house that the movie's family lives in. Gray likes to choose themes that are timely and popular. 
"It's easy for people to relate to," she said.   
Gray may have had a leg up in the competition, as she comes from a family of bakers. In the past, the highlight of the building process was always showing the finished product to her dad, whose bakery she grew up in. Since his passing, Gray thinks of him with each build.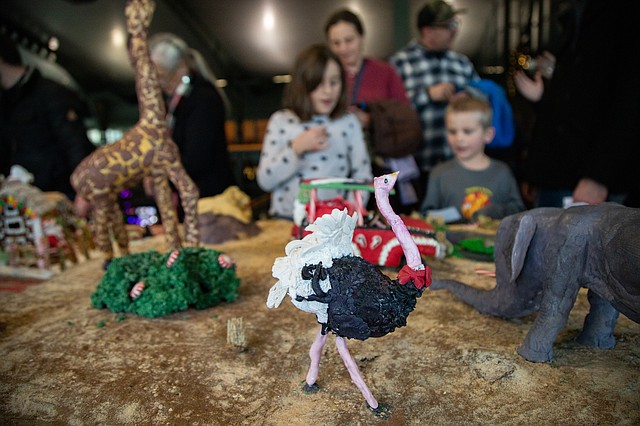 "A Kenyan Christmas," which depicted a safari scene, won second place in the Professional category. Builder Denise Miller was inspired by her family's trip to Kenya to celebrate the five-year anniversary of her beating cancer. Miller and her son, Henry, and husband, Tom, have entered the Family category before, but wanted the 40 inches that the Professional category allows them.  
Originally, Miller's safari scene was shaded by a 40-inch-tall Acacia tree, native to Africa, but the flora now lays sadly in her driveway after falling off. "We almost didn't bring it in," Miller said. "It was tragic." 
Miller did not let the tragedy ruin her family's fun. "It's just time spent together doing something creative," she said. 
When Miller and her husband are gone, she said, their son will have the memories of making sure every piece of candy was perfectly placed. The Millers are already planning for next year. Tom gave this advice: "Don't build so high." 
More information about the event and the contest can be found at the Port of Bellingham's website.