Places & Things
Places & Things: December 2022
New vet to open in Barkley Village
December 1, 2022 at 10:28 a.m.
|
Updated December 26, 2022 at 5:35 a.m.
---
---
Places & Things is updated regularly throughout the month with new business openings, closings and changes. 
Cypress Veterinary Hospital plans a January opening in the Barkley neighborhood of Bellingham. According to its email newsletter, the veterinary practice run by Dr. Maria Baker expects to schedule appointments starting in early January and open later in the month at 2210 Rimland Dr., suite 105 in Barkley Village. 
Spectrum Reproductive Health & Gender Affirming Care has opened at 1200 Old Fairhaven Parkway, suite 202 in Bellingham's Fairhaven neighborhood. Spectrum's Andrea Phillips said the specialty clinic is unique "in the care we provide, how we deliver care, and that private practice clinics are very rare these days." Services relate to "women's health, GYN care, and gender affirming care to women, transgender, and LGBTQI community members," Phillips said.
El Sueñito Brewing Company is taking RSVPs for its grand opening, though the Sunnyland brewery doesn't yet have a grand opening date more specific than "Winter." When it does open, the orange-and-black building at 1926 Humboldt St. in Bellingham will include a taproom and, according to the site, "our second Frelard Tamales location." Hours are expected to be Sunday through Thursday, 11 a.m. to 10 p.m., and Friday and Saturday, 11 a.m. to 11 p.m.
Sugar Mama Cafe is "coming Spring of 2023" to 907 7th St. in Anacortes, according to its Facebook page, and promises "Dessert Wine Coffee Revelry." The Cafe's Amanda Berg said the "queer/women owned cafe … will offer patrons bright, open indoor seating as well as the only off-street outdoor dining space in downtown." Berg said the cafe's menu will include coffee and wine plus "house made desserts [and] savory sharable options."
Ramen & Bowl — which was awaiting final inspections before it could open where Muto Ramen & Sushi had been at 105 E. Chestnut St. in downtown Bellingham — has now opened. Its hours are Monday and Wednesday through Saturday 11:30 a.m. to 2 p.m. and 5 to 9 p.m., and Sunday 3 to 8 p.m., according to its website. It's closed Tuesday.
Zane Burger, which closed in Bellingham's Fairhaven neighborhood in November, apparently will reopen — in Arizona. A post on the eatery's Facebook page said it planned to open in Wickenburg, Arizona, about 50 miles from Phoenix, at 1151 W. Wickenburg Way "in the new year." No word on whether a buyer has been found for the Bellingham location.
Downtown Bellingham alterations shop Sew & Sew will close Dec. 31. Owner Cindy Meche, who is retiring, said all told, she's been sewing for more than five decades downtown and had the business for 32 years. Meche said pickup of items will still be available in January by appointment at 1324 Commercial St. As to the shop's "wonderful customers," she said, "I will miss seeing them."
Quantum Leaf closed on Dec. 18 for "a winter break" through Jan. 13. The owners of the vegetarian/vegan restaurant at 1149 N. State St. in downtown Bellingham said in a social media post that they are "still looking to sell the business due to unforeseen health issues." 
The Costco car wash at 4125 Arctic Ave. in Bellingham has opened after months of construction. Only to temporarily close, a store staffer on the phone confirmed Dec. 19, due to the week's arctic conditions. It's also now listed on the Costco location webpage.
Temple Bar in downtown Bellingham has officially reopened at 306 W. Champion St. after a series of soft openings in November. Temporarily shuttered in January 2022 for a pandemic pause and restructuring, the bar confirmed on its Facebook page that it was back open as of Dec. 10 with regular hours: Wednesday through Saturday, 4 p.m. to midnight.
Skagit Women in Business (SWIB) is shutting down at the end of the year. The organization, which it said dates back to 1980, announced its closure "due to a severe lack of attendance and fewer individuals willing to take on leadership roles" primarily due to the pandemic. In a news release, SWIB said Skagit Community Foundation is taking over its scholarship fund, and that its Facebook page would remain active.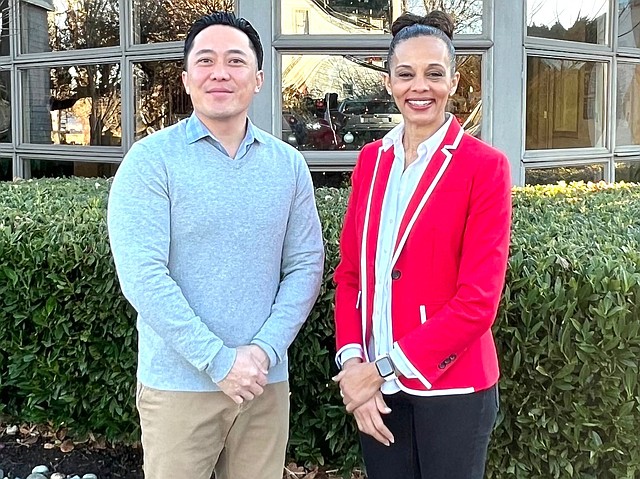 The Muljat Group residential real estate brokerage in Bellingham has been sold to two of its brokers. Kena Brashear and Peter Ahn purchased the firm from Troy Muljat, owner since 2017 and son of Frank Muljat, who founded the firm in 1988. Troy Muljat, according to an announcement, will continue with the firm as a broker and continue to run his separate commercial real estate team. The company said it has about 100 brokers in six offices in Whatcom and Skagit counties.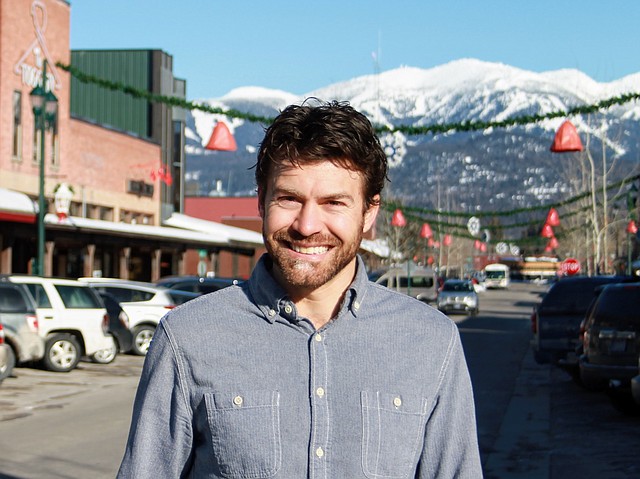 Bellingham Whatcom County Tourism (also known as Visit Bellingham | Whatcom County) has named a new president and CEO. Dylan Deane-Boyle joins the tourism organization on Jan. 17, replacing Sandy Ward who retires at the end of this year. Deane-Boyle comes to the nonprofit from the Whitefish Convention and Visitors Bureau in Whitefish, Montana, where he is executive director. 
A new beauty and wellness spa, Earth Angel Bay, has opened in Bellingham's Fairhaven neighborhood at 1200 Old Fairhaven Parkway, suite 201. The owner, a master esthetician, said the spa began business Dec. 3. Listed services include face/skin care, lash and brow treatments.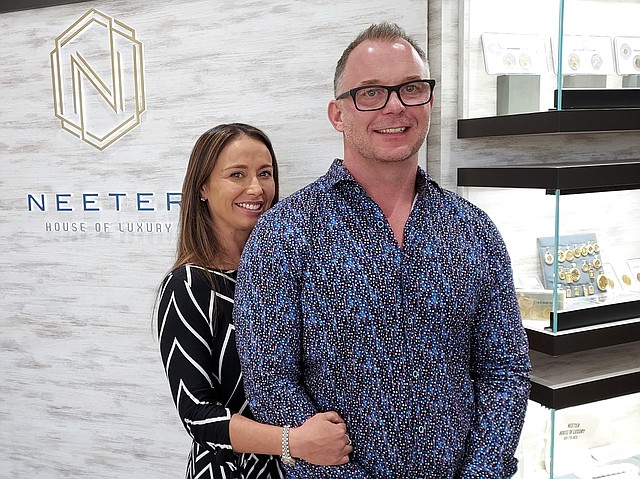 Neeter House of Luxury has opened at 21 Bellwether Way, suite 107 on Bellingham's downtown waterfront at Squalicum Harbor. Owned by John and Rose Neeter, the luxury jewelry store's hours are 10 a.m. to 6 p.m. Tuesday through Friday and 11 a.m. to 5 p.m. Saturday with its grand opening on Friday, Dec. 9. An announcement cited John Neeter's long experience as a jeweler and the shop's "high-end jewelry with personalized service."
Birrieria Tijuana officially opens its new Bellingham location on Monday, Dec. 12 at 3040 Northwest Ave. in the Columbia neighborhood, according to its Facebook page. The "original birria tacos" restaurant has been teasing its plans for the former Los Cantaritos Mexican Restaurant site on social media since early August. It also lists other locations throughout the Pacific Northwest.
D&Tea has expanded its hours and updated grand opening plans in a post on Reddit. The RPG-inspired tea room and shop is now open Tuesday to Sunday, 12-7 p.m. (closed Monday) and plans a grand opening on Jan. 13 at 2025 James St. in Bellingham's Sunnyland neighborhood. The post said a "speakeasy" in the back is now open too.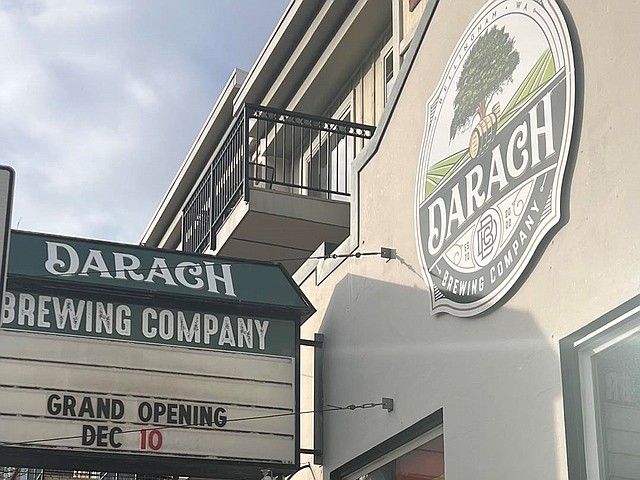 Darach Brewing Company will have its grand opening Saturday, Dec. 10 from 12-10 p.m. in downtown Bellingham at 1015 N. State St. Founder Emily Nichols said the taproom "will have an array of different beers all in a farmhouse style." Ultimately, she said, they'll be "specializing in mixed fermentation and spontaneous beers" but won't have any on tap immediately, Nichols said, since they take "between six months and four years in barrel."
The Local Dentist is setting up shop starting Dec. 13 at 2219 Rimland Dr., suite 110 in Bellingham's Barkley neighborhood. The new dental practice is owned by Dr. Charles Vittitow, and promotes a "wellness-based" approach that "will go beyond dentistry, educating patients on the body's health and how your mouth, head, neck, and airway contribute."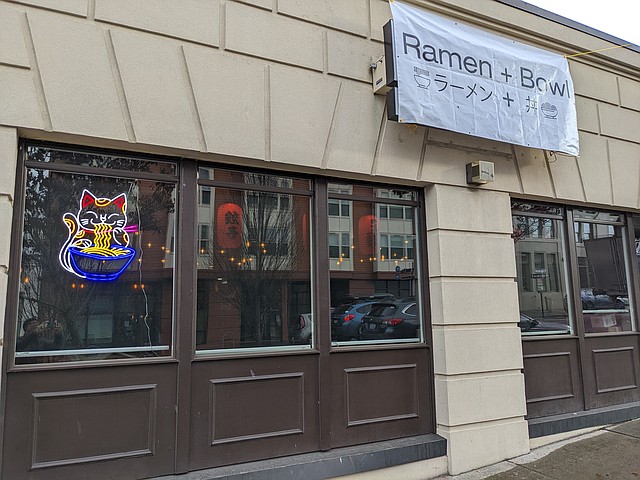 Ramen & Bowl is preparing to open at 105 E. Chestnut St. in downtown Bellingham, the address of the former Muto Ramen & Sushi. The proprietor — who mentioned that they have a couple of locations in the Seattle area and are bringing their concept to Bellingham — said diners can expect similar offerings to Muto, but no sushi. Signage is now up, and final inspections are said to be pending.
D&Tea has soft-opened a small role-playing-game inspired tea room in the Sunnyland neighborhood at 2025 James St., the same spot at its online tea company headquarters. A peek in the storefront window (sporting a handwritten "Now Open Saturday" sign) shows a couple of tables and neatly displayed teas on shelves. Weekday hours are 12-5 p.m. A report in The Front, as well as a Reddit thread, promise a "secret speakeasy" in a back room, plus a grand opening on Jan. 1.
Burlington Plaza is the new name of the shopping center along I-5 at 448 Fashion Way in Burlington, previously known as the Shops at Burlington and the Outlet Shoppes at Burlington. One pledge, according to a real estate lease listing, is that "the property will no longer be an outlet mall." Instead, there will be "a blend of office, medical, professional, recreational, retail" and other uses. The owner who bought the property in March for $9.5 million — and has since reroofed, repainted and relandscaped it — was light on specifics when emailed with questions about new tenants, but said new signage is coming and "any more info will be in 2023."
Whatcom Humane Society Thrift Shop has expanded its hours as of Dec. 1. The new hours are Thursday through Saturday 9 a.m. to 5 p.m. and Sunday 11 a.m. to 3 p.m. For the holidays, posted hours are 9 a.m. to 1 p.m. Christmas Eve and New Year's Eve and closed on Christmas Day and New Year's Day. The thrift shop is located in the Cordata Place Shopping Center at 4151 Meridian St. in Bellingham.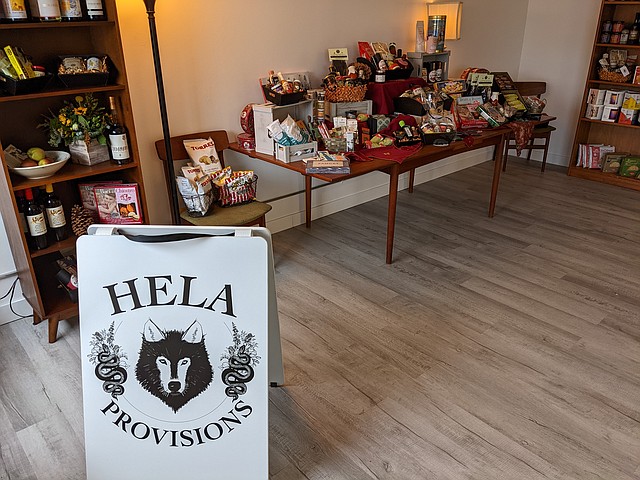 Wanida Thai Cuisine at 1213 Dupont St. in Bellingham's Lettered Streets neighborhood will be opening an additional location in the Columbia neighborhood at 3200 Northwest Ave. called Wanida Thai Bistro. The Thai restaurant said it hopes to open the new location in early February 2023. Wanida Thai also operates a takeout spot, W Thai Express, at 2201 Cornwall Ave. in downtown Bellingham.
The Heliotrope in Glacier is back open for the season. Hours for the restaurant at 9990 Mt. Baker Hwy. are 4–8 p.m. Thursday through Sunday. A website post promised "the menu that those of you who have been here before are familiar with no big changes," along with specials. "Our staffing challenges this summer resulted in the curtailed business hours," the restaurant wrote, "but as things get busier with a huge ski season ahead, we hope to be able to expand our hours to accommodate you lunch eaters."
Good Bagels has announced it's evolving from an Anacortes food trailer to a storefront at 2001 Commercial Ave. in Anacortes. Opening date is officially early 2023, but the owners said via Facebook Messenger "we are shooting for the first or second week of January," depending on inspections. What sets their bagels apart? Detail and ingredients, they replied: "We use Skagit Valley grown whole wheat flour (the main ingredient) and we source as much as we can locally."
For Places & Things: November 2022, click here.