Government
Bellingham council gets significant pay hike
Salary Commission sought a more livable wage
December 1, 2022 at 3:54 p.m.
|
Updated December 6, 2022 at 1:03 p.m.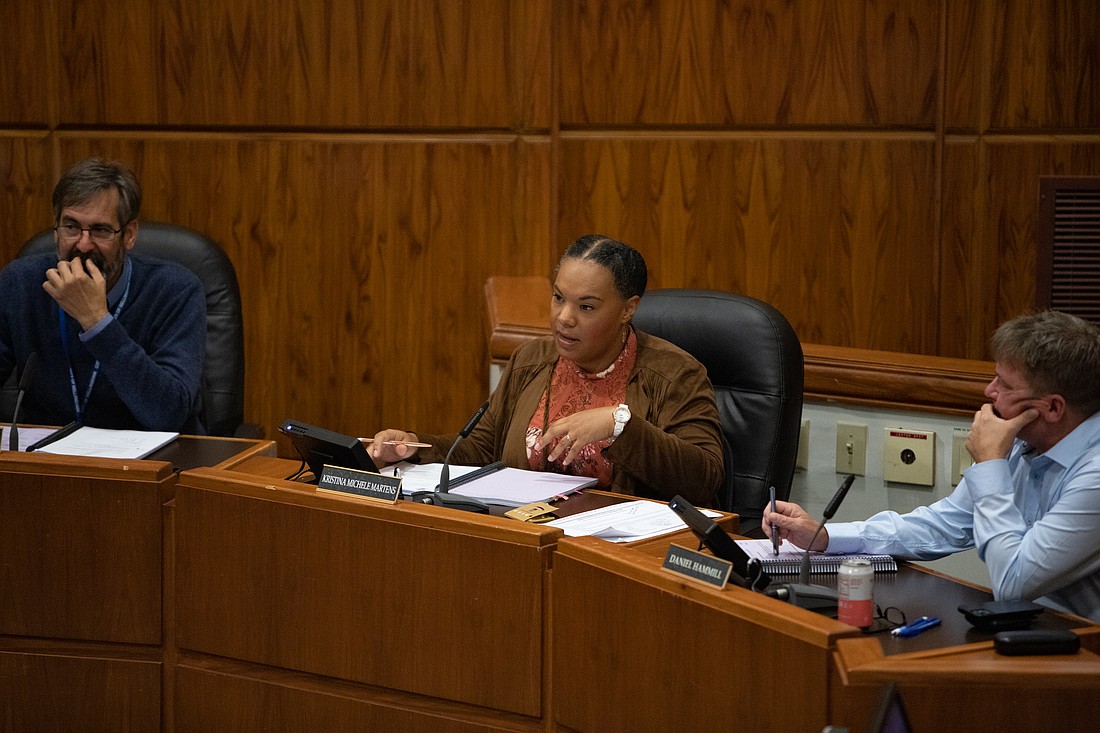 ---
---
Bellingham City Council members will get a significant pay raise next year after a special Salary Commission decided to give the council's seven members something closer to a living wage.
The commission voted unanimously on Nov. 16 to set the council's salary at $67,000 in 2023.
This year, councilors are making $35,652, which includes a monthly meeting stipend of $500.
Council members are getting their first raise since 1997, Salary Commission chairman and former City Council member Gene Knutson told council members on Dec. 5.
"It is the right wage," Knutson said. "The wages that had been in place for 25 years are totally inadequate."
The Salary Commission, which started meeting in September, couldn't agree on the proper approach to fixing the council's salary. The figure they landed on was an average of individual commissioners' suggestions.
Commission members debated whether to consider the council job as part time or full time. Councilors' base salary of $29,652 suggested a part-time gig.
Commissioner RB Tewksbury, who had proposed an annual salary exceeding $85,000, argued the city council job should be thought of as full time.
"I don't want somebody doing this as a part-time job," Tewksbury said. "I want their full attention for Bellingham."
Tewksbury's figure was based on the Massachusetts Institute of Technology living wage calculator for a single parent in Bellingham with two children.
"I'm not willing to make it so low that it's unaffordable for a single parent who wants to run for office," he said.
Including council members' health benefits, the total value of their earnings amounts to $80,712, bringing it close to Tewksbury's figure.
By comparison, Whatcom County Council members receive $77,915 a year, including benefits.
The Salary Commission's decision was final; it did not require a council vote. Council members Lisa Anderson and Dan Hammill spoke in favor of the commission's decision, but not because it benefited them directly.
"It really comes down to equity for me, as to who can serve on City Council," Hammill said on Monday. "For years, it was only a select few who could actually do it. You had to have some sort of access to wealth, and a schedule as well" that allowed you to take time away from other employment. 
"It really is about creating a pathway so people don't have to work two full-time jobs," Anderson said.
On a separate track, the City Council on Monday evening raised the municipal court judge's annual salary from $171,072 to $193,447, based on a decision by the state-level Washington Citizens' Commission on Salaries for Elected Officials.
This story was updated at 3:36 p.m. Dec. 5 to include perspectives from Bellingham City Council members, who met Monday. 
This story was updated again at 1:03 p.m. Dec. 6 to confirm the City Council raised the municipal court judge's salary.