Volleyball
Western volleyball the favorite yet again
Heading into 2022 season, Vikings ready to repeat last year's success
August 25, 2022 at 5:00 a.m.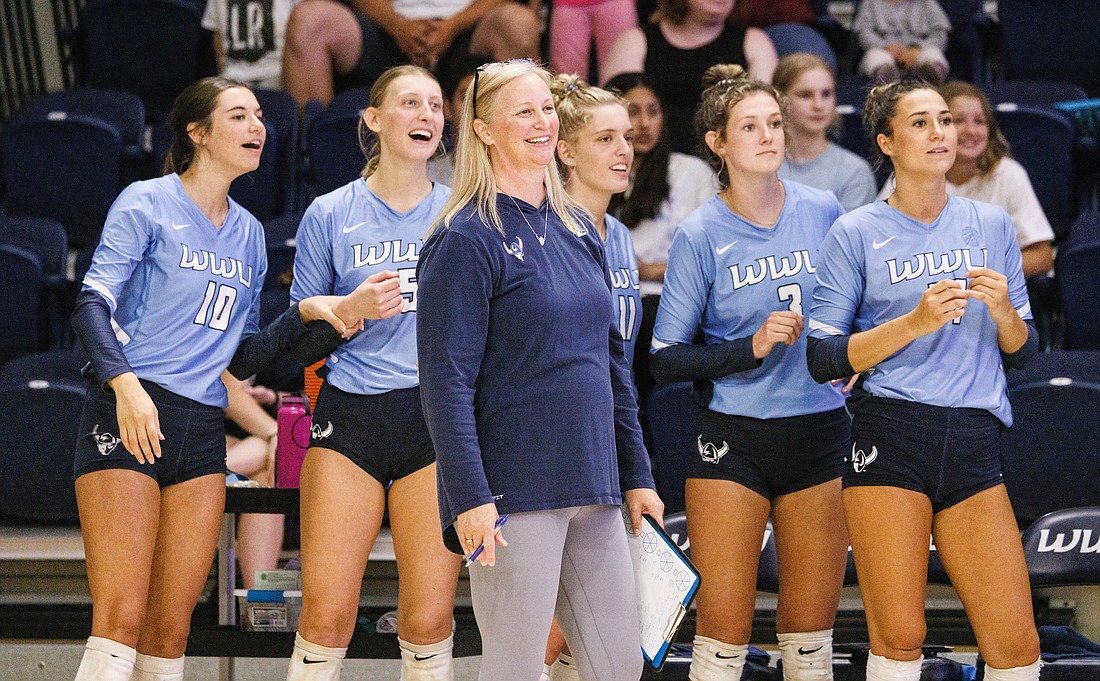 ---
---
A 25-5 record, fourth consecutive Great Northwest Athletic Conference title, West Region title and a trip to the NCAA Division II Final Four defined the 2021 season last year for the Western Washington University volleyball team.
Now, the Vikings are setting out to do it all over again.
Returning their entire starting lineup that made it to the national semifinals last year, 23rd-year head coach Diane Flick-Williams knows she's a little spoiled.
"Every team evolves year after year, so they went last year maybe not knowing what they could do as a group, and now, they're feeling the weight of expectations," she said. "It's great to have them all back because they're experienced. Even the ones that didn't start — the rest of the team — they're experienced, too. That's a great piece to have, but it comes with a little bit more of a spotlight, and we've got to be able to navigate that, as well."
Further making that spotlight a little brighter before the season starts is five players named to the all-GNAC preseason team in outside hitters Gabby Gunterman and Calley Heilborn, setter Malia Aleaga, and middles Olivia Fairchild and Chloe Roetcisoender. Gunterman was also named the preseason GNAC Player of the Year.
To top it all off, Western was named the preseason conference favorite and the No. 3 team in the country in the American Volleyball Coaches Association poll.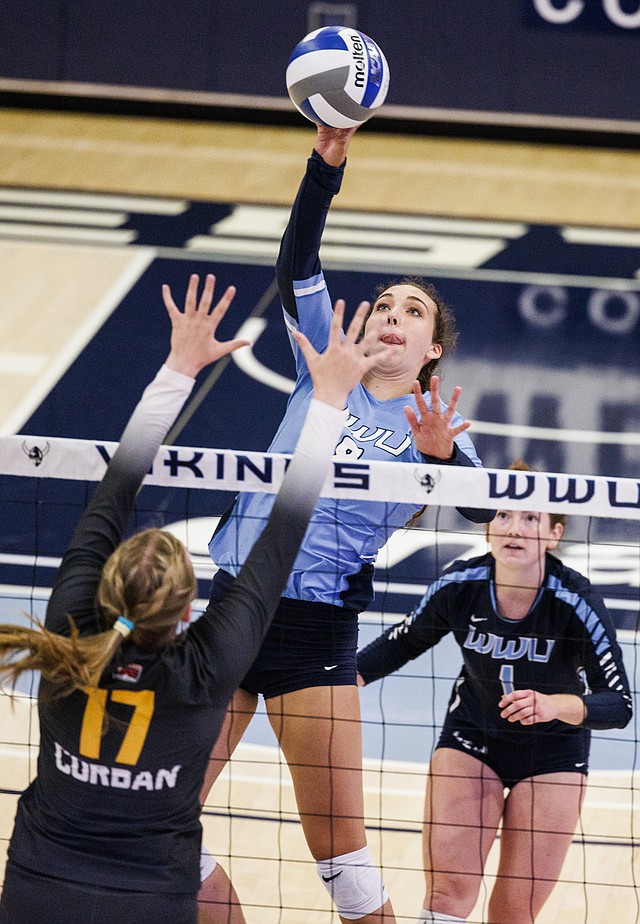 With familiar faces starting on the court this year for the Vikings, Flick-Williams said it makes sense to take the same approach they did last year.
"We want to keep our eyes focused on the day and the present and leave whatever is going to happen to what is going to happen," she said. "We just want to focus on what we can control — getting better and just being in the moment. What other people think of us is just not part of our equation."
Not letting other people's expectations for the team dictate how the Vikings play will be key. Winners of the last four conference titles, having to replicate success won't be unchartered territory for Western either.
And even though Flick-Williams gets all of last year's starters back, she said a spot on the starting unit isn't guaranteed.
"That competition is really high and that's the thing that I think has really made us as good as we are," she said. "We have a saying that, 'The ships rise with the rising tide,' so if we can get someone to challenge somebody else, that forces them to get better and we can grow as a team. The starters are starters and they have experience, but that doesn't mean they're guaranteed anything because they are challenged every day."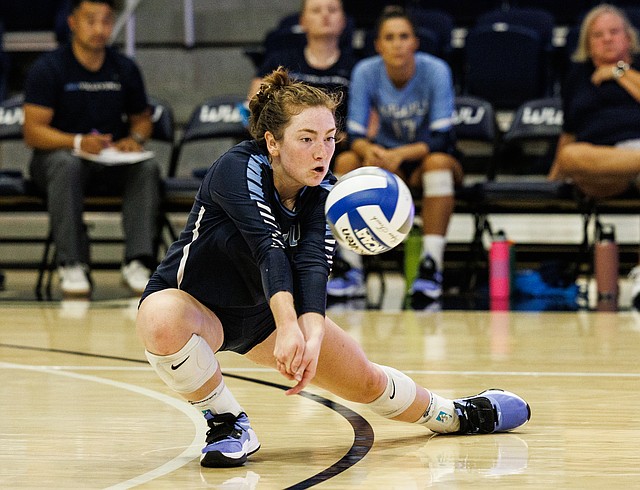 Flick-Williams called this year's group a cohesive one — all part of the recipe for another successful season.
"That's going to be really enjoyable — just to see how they can experience and enjoy every moment we're in," Flick-Williams said. "Every team has its own personality and even though we carry over everyone from last year, that personality has changed, as well, as everybody gets older and wiser."
The Vikings will open their season Thursday when they host the six-team, 12-match WWU Invitational. Joining Western in the tournament will be Simon Fraser University, Sonoma State University, Cal State Los Angeles, No. 20 Ferris State University (Michigan) and Regis University (Colorado).
Getting the chance to open the season at home against good opponents is a great opportunity for Flick-Williams and the rest of the Vikings.
"We love being at home and that our home crowd can come out and support us," Flick-Williams said. "We've been able to draw some great opponents to give some tough tests. I've never been shy to find the best teams we can play and play them because we need to be tested early on to figure out exactly where we stand now, so we know where we can be at the end."
Western will open its 2022 season at noon Aug. 25 against No. 20 Ferris State at home. The Vikings will play again Thursday night at 7:30 p.m. against Sonoma State.
The full schedule for the WWU Invitational can be found on the WWU Athletics website.