The A-List
A&E calendar: Trippy tricks, rock and roll, fairy tales and car shows
A curated selection of events from Whatcom and Skagit counties
August 24, 2022 at 5:15 a.m.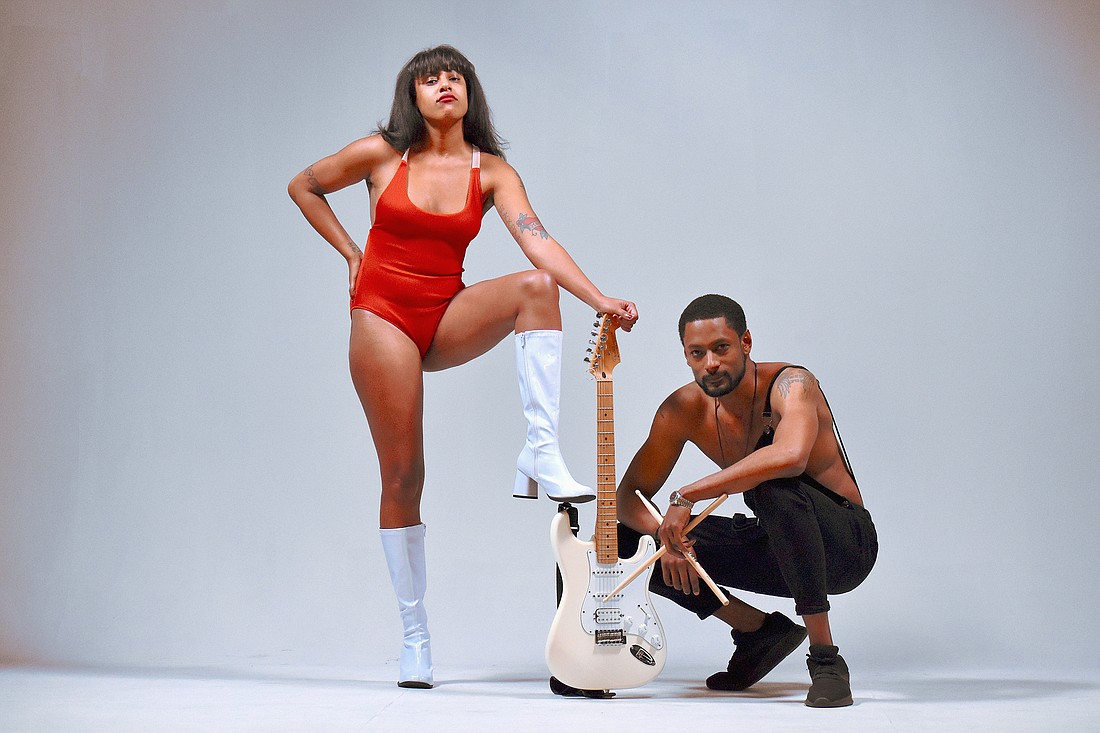 ---
---
Wednesday, Aug. 24
Up Up Up Inc.
6 p.m., Bellingham Circus Guild, 1401 6th St.
Attend a crane circus show in the parking lot of the Circus Guild. Bellingham favorites will be joined by performers from Seattle, California and Idaho for this outdoor show, with a flatbed truck for a stage, a baby grand piano providing live music, and a hand-cranked crane on the truck serving as an aerial rigging point (and point of interest for other shenanigans). Entry to the one-hour show is by donation. Info: upupupinc.com.  
Thursday, Aug. 25
BandZandt
6–8 p.m., Elizabeth Park, 1000 Walnut St.
The east county's favorite dance band will perform at the final Elizabeth Park Summer Concert Series of the season, so bring your dancing shoes and support local music. Entry to the family-friendly event is free. Info: facebook.com/elizabethparksummerconcerts.
'A Calculated Retreat'
7:30 p.m., Anacortes Community Theatre, 918 M Ave. 
Local playwright Willow McLaughlin's comedy/mystery continues this weekend with showings at 7:30 p.m. Thursday through Saturday and 2 p.m. Sunday at ACT. The production features one remote cabin, eight strangers, a dead diva and a puzzling mystery to solve. Expect laughs and twists galore. Tickets are $25. Additional performances Sept. 1–3. Info: acttheatre.com. 
'Thread'
7:30 p.m., Sylvia Center, 207 Prospect St. 
Attend closing weekend of Kitchen Sink Theatre Company's original play by Jessica Moreland, with characters including the three Fates, Psyche and Rem, who's destined to be the next mythological hero, but is more interested in a not-so-hero's journey. Shows take place Thursday through Saturday, and tickets are $10–$15. Info: sylviacenterforthearts.org. 
Good, Bad, Ugly
7:30 p.m., Sylvia Center, 207 Prospect St.
The Upfront Theatre presents Bellingham's longest-running improv show, "The Good, the Bad and the Ugly" every Thursday at the Sylvia Center for the Arts. Tickets are $10–$15. Audience members must provide either proof of vaccination or a negative COVID test. Info: theupfront.com.
Friday, Aug. 26
Smokus Pocus 
7 p.m., FireHouse Arts and Events Center, 1314 Harris Ave. 
Experience a "higher" kind of magic for your next night out at this magical extravaganza packed with trippy tricks and more. Caricatures will come to life, phones will vanish and reappear in impossible places, minds will be read and both the stoned and the sober will be in for a treat. Tickets are $25. Info: eventbrite.com. 
An Improvised Musical
8 p.m., Sylvia Center, 207 Prospect St. 
Plot, lyrics, music, choreography and comedy will combine to make an epic improvised production worthy of (off) Broadway at 8 p.m. Friday and Saturday. Proof of vaccination or of a negative COVID test will be required. Masks are optional. Tickets are $10–$15. Info: theupfront.com. 
The Afterglow Comedy Hour
9 p.m., Stemma Brewing Co., 2039 Moore St. 
Nikki Kilpatrick hosts this monthly standup comedy show, which features six comedians, lasts one hour and includes infinite laughs. August's lineup includes Annie Sutherland, Tambre Massman, Brett Emerson, Juno Men and headliner Dan Hurwitz. Tickets are $10; advance purchase is recommended. Info: shop.stemmabrewing.com/comedyhour.
Saturday, Aug. 27
Concrete Saturday Market 
10 a.m. to 2 p.m., Concrete Community Center, 45821 Railroad Ave. 
Shop for one-of-a-kind creations as well as fresh fruit, vegetables, eggs, baked goods, honey, meats and cheeses every Saturday through Sept. 3. Info: concretesaturdaymarket.com. 
Summer Fun Rod Run
10 a.m. to 4 p.m., Deming Logging Showgrounds, 3295 Cedarville Rd. 
The Fourth Corner Elites Car Club will open to the public for this one-day car show. Entry to spectators is free; donations are welcome. If you'd like to register your vehicle, do so on site. Info: fourthcornerelitescarclub.com. 
Rebel Artists of Whatcom
Noon to 5 p.m., 1314 Commercial St.
Attend a weekly art market featuring works by a collective of small local artists and artisans who have a mission to provide a space for creators and makers to be included and supported, and where their voices are heard and respected. Info: rebelartistsofwhatcom.com.
'The Tao of Hoop'
4 p.m., Village Books, 1200 11th St.
Ann Humphreys will read from "The Tao of Hoop: On the Transformational Practice of Hula-Hooping (Seriously, though)," sharing how hula-hooping changed her life. Weather permitting, attendees will head out to the Village Green and, with the author's guidance, practice some hooping themselves. Please register in advance, as space is limited. Info: villagebooks.com.
The Acid Ball
4–10 p.m., Kulshan Trackside, Waypoint Park
The inaugural Acid Ball Psych Rock Music Fest will feature a five-band lineup including Spaceface, The Black Tones, Supermissive, La Fonda, and The Whags. Tickets are $10, kids under 12 can attend for free. Info: kulshanbrewing.com. 
Fundraiser for Clarity 
6–8 p.m., Heart of Anacortes, 1014 4th St. 
The Rick Epting Foundation for the Arts will host a fundraiser for local artisan Clarity Miller's kidney transplant with live music by Los Angeles-based band Maumaumau and local band The Enthusiasts — whose member Andrew Velin will be donating one of his kidneys to Clarity on Sept. 20. Miller will need financial support during her lengthy recovery. Entry is by donation. Info: rickeptingfoundation.org. 
'The Princess Bride'
7 p.m., Fairhaven Village Green, 1207 10th St.
The Bird House will perform before the screening of this fairy tale favorite begins just after dusk. This is the final Fairhaven Outdoor Cinema offering of the season. Entry is $7–$8 at the door. Info: enjoyfairhaven.com 
Wednesday, Aug. 31
Final Wednesday Market 
4–7 p.m., Waypoint Park, 300 W. Laurel St. 
Fresh produce, arts and crafts, and food can be found at the final mid-week market of the summer at the Port of Bellingham property located near Kushan Trackside Beer Garden. Live music and activities for kids will also be offered. Info: bellinghamfarmers.org. 
Before heading out to attend in-person happenings, check with individual venues to make sure the event is still taking place as scheduled.
The A-List appears weekly on Wednesdays. To submit an event for consideration, email calendar@cascadiadaily.com.