WTD?
What's the Deal With: The Axtell House?
Former home of famous female politician now apartments
August 17, 2022 at 5:45 a.m.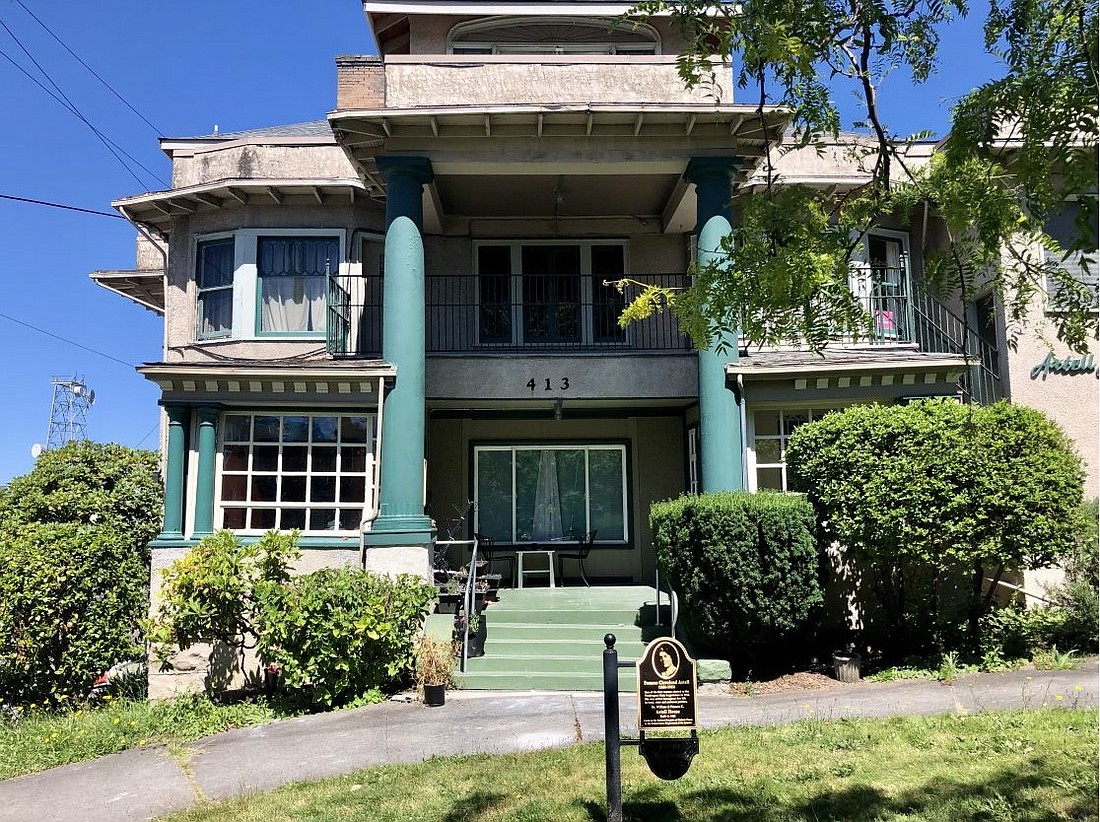 ---
---
The property at 413 E. Maple St. is grand and colorful for an apartment building.  
That's because it's not just an apartment building — it's also the former house of Frances Cleveland Axtell, one of the first two women elected to the Washington State Legislature.
Axtell was elected to the state House of Representatives in 1913. She ran for U.S. Congress in 1916 but lost in the general election. In 1917, President Woodrow Wilson appointed her the vice chairperson of the U.S. Employee Compensation Commission, making her the first woman appointed to a federal commission. 
Axtell was known for her advocacy around setting a minimum wage and public safety legislation, and she used to host politicians and suffragists in her home.
Built in 1902, her house in Bellingham is on the U.S. Department of Interior's National Register of Historic Places. The house was converted into apartments in 1926, a project led by Axtell herself, though she lived there until 1942.  
WTD runs on Wednesdays. Have a suggestion for a "What's the Deal With?" inquiry? Email us at newstips@cascadiadaily.com.